Senkaku island-naming spat further inflames tensions between Japan, China and Taiwan
by
Aya Ichihashi Matthew M. Burke
June 26, 2020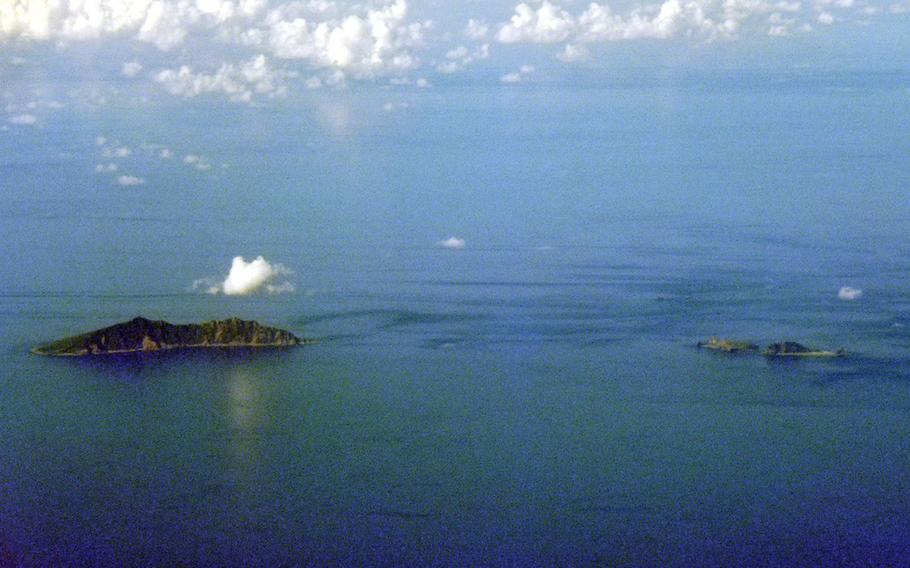 CAMP FOSTER, Okinawa — A naming controversy over the contested, uninhabited Senkaku Islands has ramped up tensions between Japan, China and Taiwan in the East China Sea.
On Monday, the Ishigaki city assembly in Okinawa prefecture voted to change the addresses of the chain's five main islands to include the name "Senkaku." Officials said the change, which takes effect Oct. 1, removes redundancies with other addresses within the city.
The Senkakus are administered by Japan, but claimed by China and Taiwan, which refer to them as Diaoyu Dao and Diaoyutai, respectively.
"This is a simple administrative procedure by a local government," Ishigaki Mayor Yoshitaka Nakayama said in a statement Monday. "To differentiate between the Tonoshiro district on Ishigaki Island, we decided to change the Senkaku Islands' address from 'Aza Tonoshiro, Ishigaki City' to 'Tonoshiro Senkaku, Ishigaki City,' instead." Beijing responded by naming 50 underwater geological features around the islands, according to Japanese broadcaster NHK.
"Japan's adoption of the so-called name-changing bill is serious provocation against China's territorial sovereignty, which is illegal, null and void," Zhao Lijian, a spokesman for China's Foreign Ministry, said Monday.
"It cannot change the fact whatsoever that Diaoyu Dao belongs to China," he added. "We firmly oppose this move taken by Japan."
Taiwan also pushed back, saying it is not "conducive to regional peace and stability," Kyodo News reported Monday. The local council in Yilan County then changed the name of Uotsuri Island, which Taiwan previously called Diaoyutai, to Toucheng Diaoyutai, to reflect the name of a local township.
Ishigaki's mayor later took to Twitter to clarify the decision.
"The name change is to improve the efficiency of administrative work and not to claim ownership, once again," Nakayama wrote.
In Japan, the islands require addresses because Japanese citizens can set their family registry to anywhere within Japanese territory, by law, even if they do not live there, an Ishigaki spokesman said Wednesday.
As of May 2020, there were 48 families registered within the five uninhabited islands, with 76 people registering their personal domiciles there.
Zhao said China has protested the move through diplomatic channels.
"We reserve the right to make further responses," he said.
Tokyo deflected responsibility for the name change.
"It is not our place to comment on a local mayor changing the name of the district after getting an approval from the local assembly," Chief Cabinet Secretary Yoshihide Suga told reporters Monday, according to the Mainichi newspaper.
The United States has long declined to take a position on the islands' sovereignty; however, Presidents Barack Obama and Donald Trump have both declared that the Senkakus fall under the U.S-Japan security alliance.
burke.matt@stripes.com Twitter: @MatthewMBurke1
ichihashi.aya@stripes.com Twitter: @AyaIchihashi
---
---
---