Search expands for 12 Marines missing after Hawaii helicopter crash
By
Wyatt Olson olson.wyatt@stripes.com
January 16, 2016
---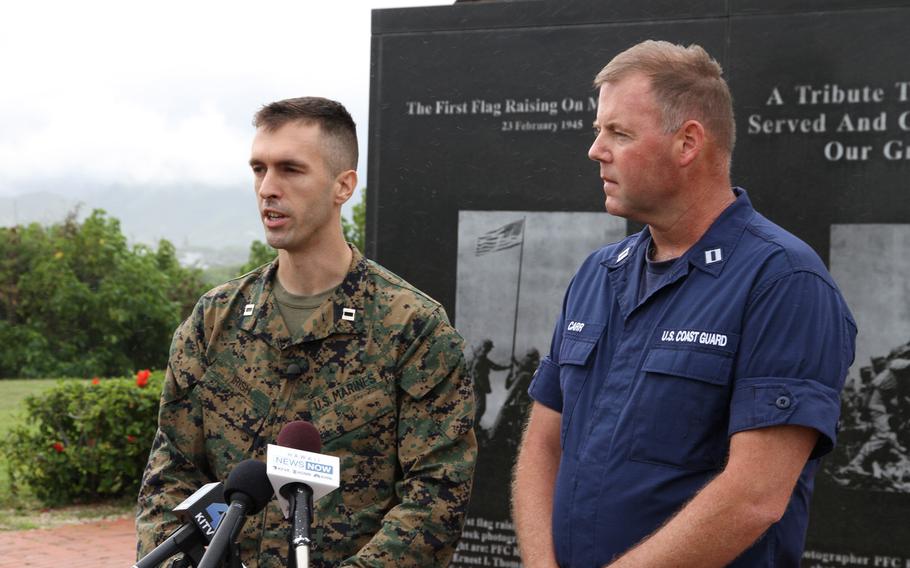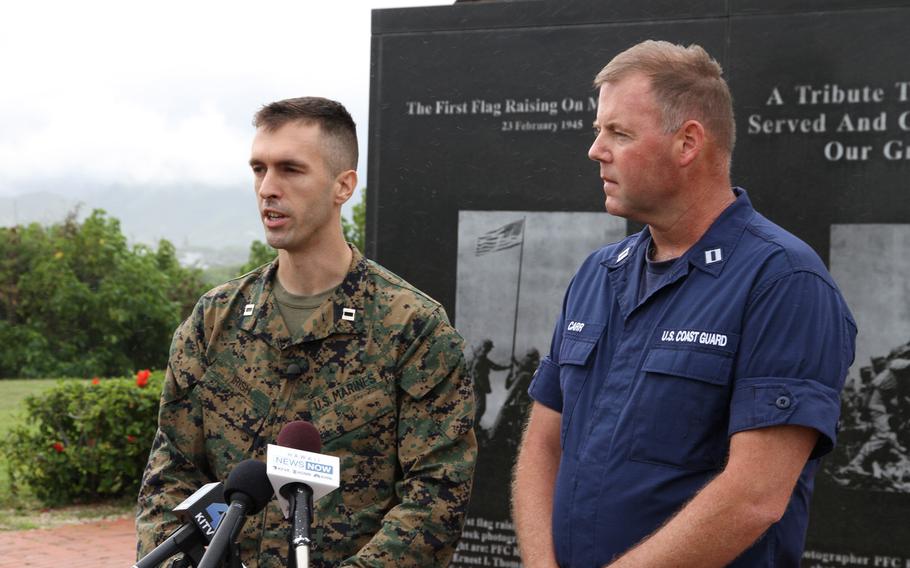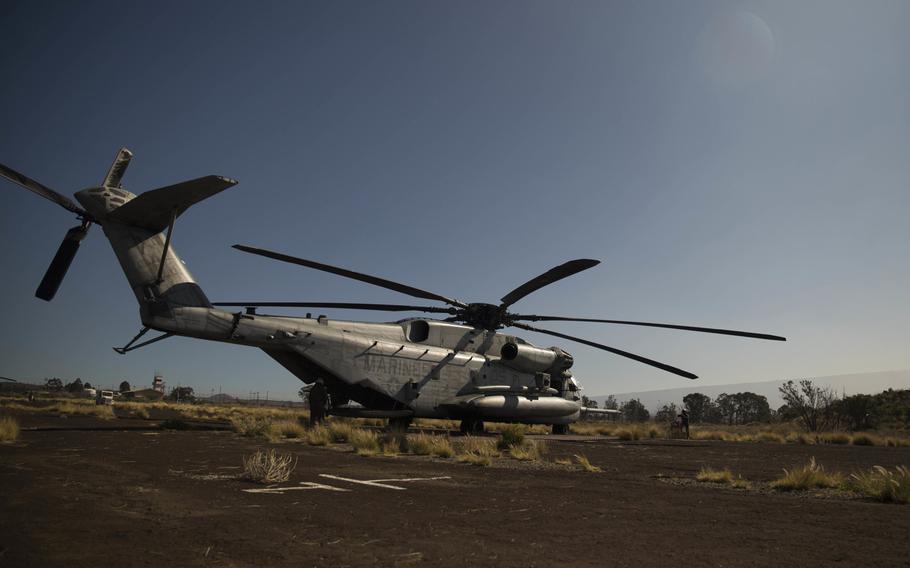 MARINE CORPS BASE HAWAII – The Hawaii Coast Guard has established a seven-mile safety zone out into the sea spanning the entire North Shore of Oahu as the search for 12 missing Marines from two helicopters continued Friday afternoon.
"That is a huge area," said Coast Guard spokesman Lt. Scott Carr during a news conference.
He said searchers had found debris "consistent with a military aircraft" across that entire area.
The Marines were crew members and instructor-trainers aboard two CH-53E Super Stallion helicopters on routine nighttime training, said Capt. Timothy Irish, a Marine spokesman at the same news conference.
They were assigned to the Marine Heavy Helicopter Squadron 463, Marine Aircraft Group 24, 1st Marine Airlift Wing, and were permanently assigned to Marine Corps Base Hawaii. They were returning to the base when they were lost, Irish said.
"This is still an active search-and-rescue operation," Irish said. "We're still looking for survivors."
Irish said it was unknown why the aircraft went down. It isn't known whether they collided, he said.
The Coast Guard is searching the area with two cutters, a helicopter and a C-130 plane. Joining them are two Navy destroyers, an MH-60 helicopter crew from the 37th Helicopter Squadron out of Marine Corps Base Hawaii and other vessels from the Honolulu Fire Department.
"Everyone's putting every available resource they have to try and find the survivors from this accident," Carr said.
Although the rain and high winds are likely dissuading casual beachgoers from taking a swim from the beaches of the North Shore, those conditions are a magnet for many surfers. Carr said the establishment of the safety zone was intended to encourage everyone to stay out of the water.
"There is debris out there that could cause potential harm to you," he said. "We certainly don't need more search-and-rescue cases because of that."
The search is severely hampered by the high winds, making it "probably one of the most difficult we've had in the year and a half I've been here," Carr said.
Searchers are dealing with 25-mph winds, swells up to 16 feet and breaking surf up to 30 feet high. Forecasts have been calling for breaking surfs of up to 40 feet.
"That is moving that debris all over the place," he said. "It's very difficult to find things right now." The Coast Guard has not yet recovered any of the debris, which Carr described as "from small to good-sized pieces."
Carr said the Coast Guard learned of the missing helicopters when a civilian called in at about 11:39 p.m. Thursday, saying he'd seen aircraft flying that then disappeared, followed by a "fireball." Within minutes another caller told the Coast Guard of seeing "a flare," he said.
Carr said the decision had not yet been made whether the search would continue through the night.
"As we get closer to the evening and through this operational period, operational commanders will look and they'll make that decision later today," Carr said.
---
---
---
---