Search continues for lost US skier in Japan
By
Seth Robson and Hana Kusumoto
February 22, 2017
---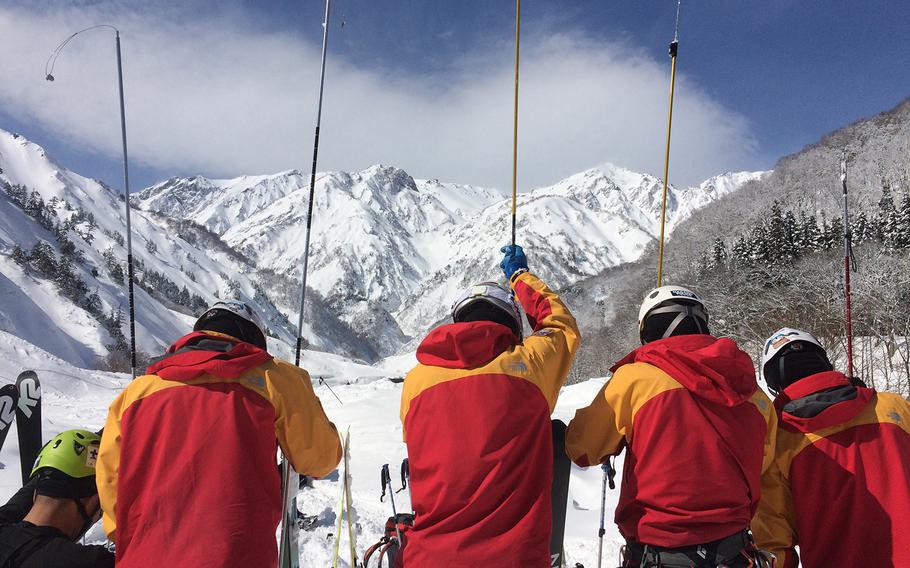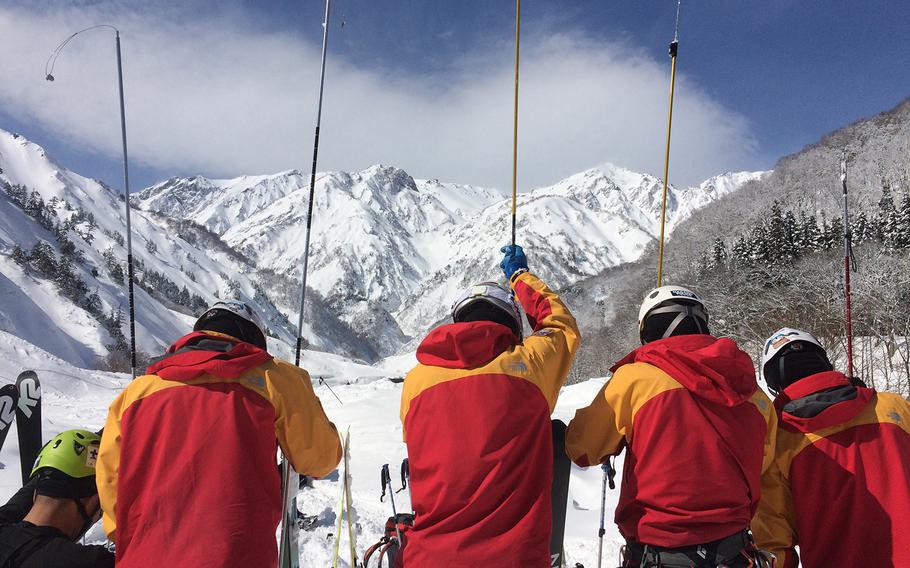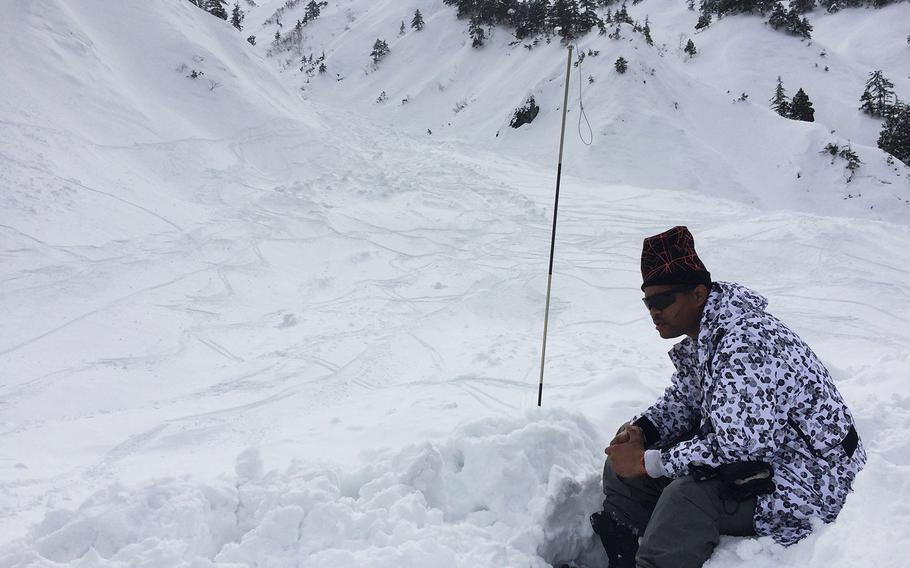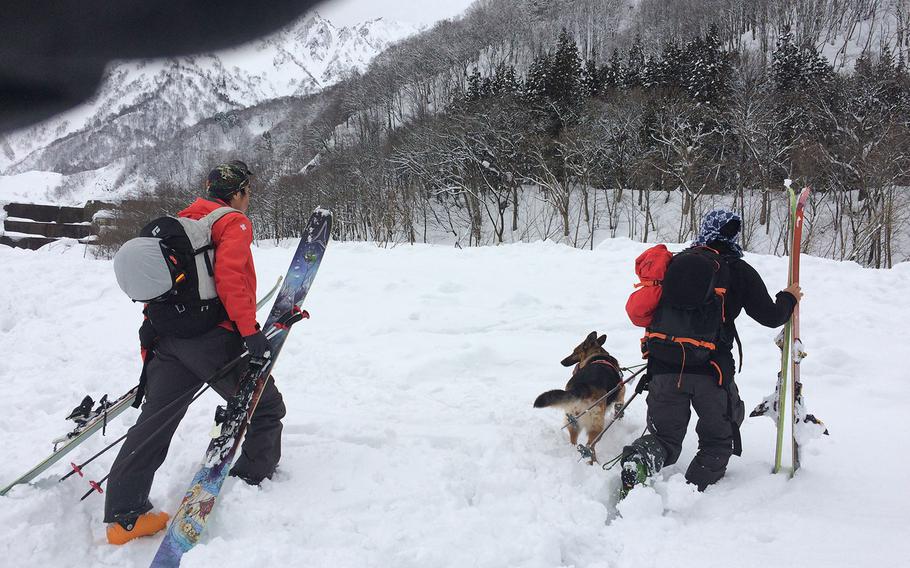 HAKUBA, Japan — Japanese police, helped by American volunteers, scoured an avalanche-prone valley in the Japanese Alps on Wednesday for a Navy civilian who went missing while skiing.
Mathew Healy, a physician assistant working for the Navy on Okinawa, was last seen at noon Monday at the Happo-one ski resort in Nagano prefecture.
Searchers were unable to find him the following day, but his cellphone signal was traced to a valley popular with back-country skiers and snowboarders.
A spokesman for police said a helicopter flew over the area, north of Happo-one, Wednesday morning before an 11-man team and two local rescuers began a ground search.
The searchers, joined by two U.S. volunteers from Yokota Air Base, spent the day probing debris from a large avalanche, which lay beneath a steep ridge that locals said was avalanche-prone and dangerous.
The operation eventually spread across an area larger than a football field but, despite their efforts the police had found nothing by late afternoon, when a rescue dog and two handlers arrived. By late evening there were no reports that the dog team had found Healy.
U.S. Air Force spokesman Maj. John Severns said that American officials are communicating with Japanese authorities as they carry out the search-and-rescue operation.
"Our thoughts and prayers are with the family of Mat Healy, and we remain hopeful for his safe return," he said in an email.
James Robb, 41, a back-country guide at Hakuba's Evergreen Outdoor Center, said avalanches are common in the area where Healy may have come to grief.
"In my time there have been five or six people caught up in avalanches there. Three (New Zealanders) died in a nearby valley in similar terrain (in 2000)," he said.
Masanori Mori, secretary general of a mountain guide association in Hakuba, said it's easy to get lost in the mountains. When weather changes, visibility can be limited, he said.
"Back-country skiing has risks of avalanches, getting lost, crashing into trees and falling into holes," he said.
Many skiers, including foreigners, who come to Hakuba are well equipped with probes, beacons, shovels and even backpacks with airbags. However, these items are not perfect and may not be helpful if a skier crashes into a tree or gets buried, he said.
"There is no way of eliminating the risk," Mori said, but added that skiing with a guide or in a group is a good idea.
Azusa Degawa, of the Japan Avalanche Network, which provides information about avalanche risks at nadare.jp, said skiers are safe on designated ski area courses because they are maintained and patrolled but that there are risks to skiing out-of-bounds.
"Once you are step outside, there is no patrol and there are many dangers," he said.
robson.seth@stripes.com Twitter: @SethRobson1
---
---
---
---