Search continues for Iwakuni-based Marine who went missing while swimming off southern Japan
by
Hana Kusumoto James Bolinger
July 4, 2020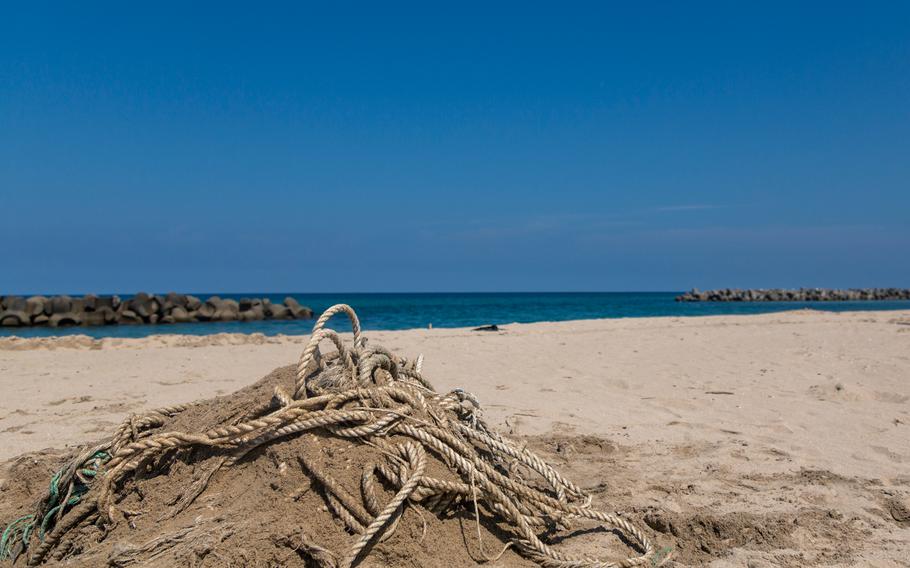 MARINE CORPS AIR STATION IWAKUNI, Japan — Search-and-rescue efforts continued Saturday for a Marine who went missing at sea during a recreational trip to a beach in Shimane prefecture.
The Japan Coast Guard office in Hamada received a call at approximately 11 a.m. Thursday about a person drowning near the Iwami Kahin campground at Hamada Beach, an agency spokesman told Stars and Stripes by phone Saturday morning.
A report Thursday in the Chugoku newspaper described the person as a 24-year-old Marine assigned to Marine Corps Air Station Iwakuni in neighboring Yamaguchi prefecture.
"About 20 people affiliated with the base were visiting the beach," the report said. "The man went missing after he went to rescue two men in the group, who were swept out off shore."
The coast guard spokesman confirmed those details to Stars and Stripes on Saturday.
The coast guard searched Thursday, Friday and renewed efforts Saturday morning, the spokesman said. It's customary in Japan for some government officials to speak to the media on condition of anonymity.
"Search and Rescue operations are ongoing, in coordination with our Japan Coast Guard counterparts and local first responders," MCAS Iwakuni spokesman 1st Lt. Phillip Parker said in an email Saturday morning.
The beach has not yet opened for the season, the coast guard spokesman said. The sea was experiencing swells of up to nearly 10 feet at the time of the incident, along with strong winds.
The beach is a popular spot for locals and those in neighboring prefectures, he added.
bolinger.james@stripes.com Twitter: @bolingerj2004
kusumoto.hana@stripes.com Twitter: @HanaKusumoto