Sawyer nominated to head Yokosuka-based 7th Fleet
---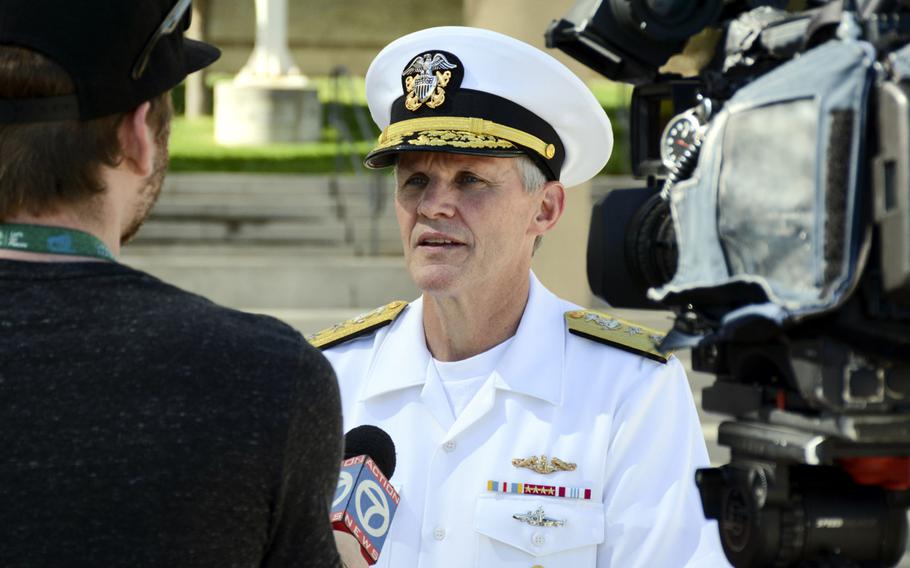 YOKOSUKA NAVAL BASE, Japan – A career submarine officer has been nominated to command the Navy's Japan-headquartered 7th Fleet.
Rear Adm. Phillip Sawyer would command operations over a wide swath of the Western Pacific and Indian Ocean upon confirmation by Congress.
Sawyer, a Phoenix native, would also be promoted to vice admiral, according to a statement issued by the Pentagon on Wednesday.
Sawyer is now deputy commander of the U.S. Pacific Fleet, headquartered in Hawaii. His experience includes command of Pacific Fleet's submarine forces, as well as an earlier command of the Yokosuka-based submarine Group 7. His afloat commands include the Guam-based Submarine Squadron 15 and the submarine USS La Jolla.
Sawyer also served as vice commander of the Naval Mine and Anti-Submarine Warfare Command and has held a variety of shore-based roles. He graduated from the United States Naval Academy in 1983 and later earned a master's degree in engineering management from Old Dominion University.
Current 7th Fleet commander Vice Adm. Joseph Aucoin is retiring, 7th Fleet officials said Thursday.
Aucoin joined the Navy out of the University of North Carolina in 1980 and became a flight officer the following year. He has commanded 7th Fleet since 2015.
---
---
---
---