Sasebo kicks off Fire Prevention Week
---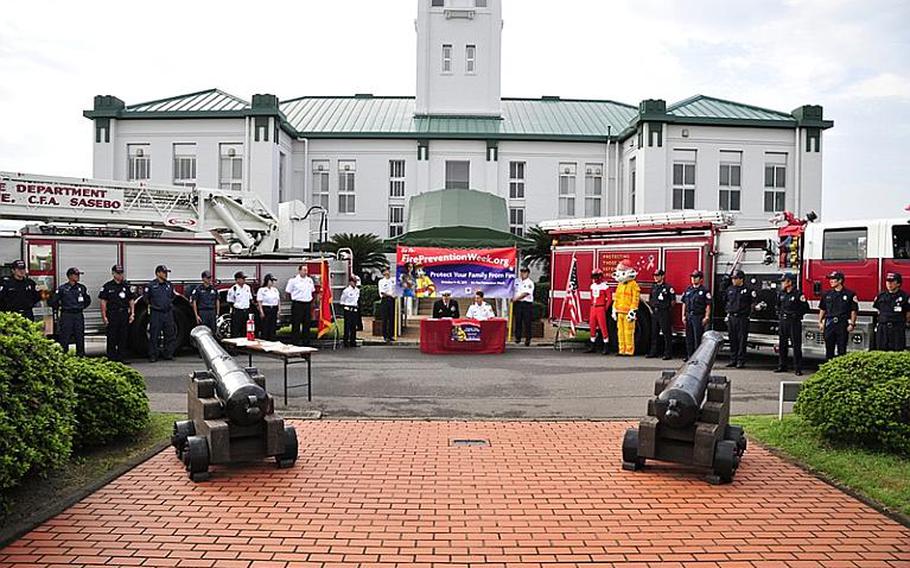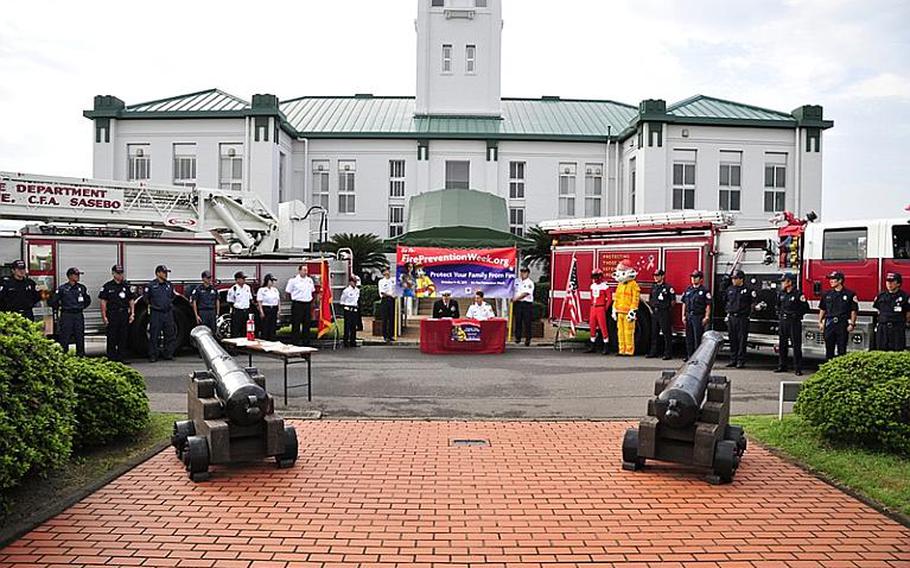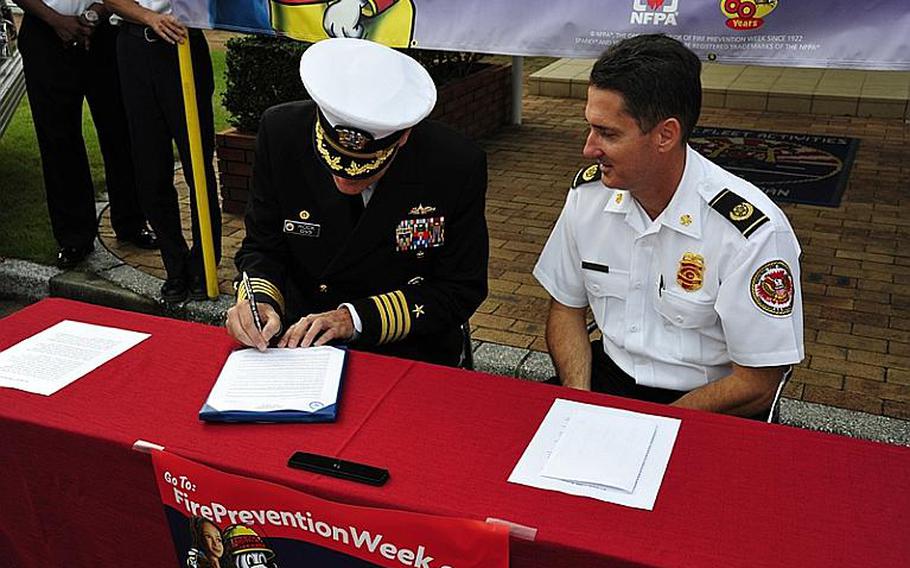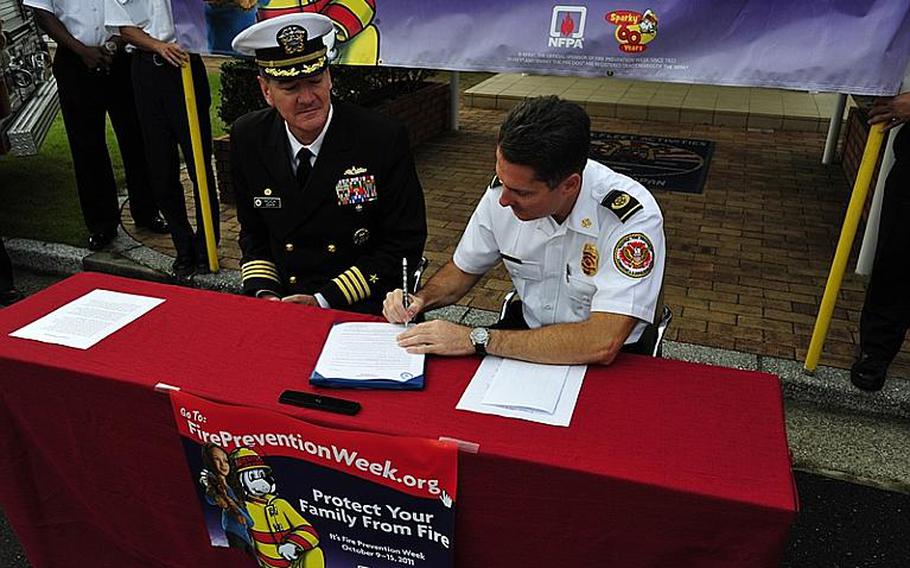 SASEBO NAVAL BASE, Japan — Base leadership kicked off Fire Prevention Week on Tuesday morning by signing a proclamation urging all servicemembers and their families to protect themselves and their homes against the threat of fire.
The week is sponsored by the National Fire Protection Association and has been observed in schools across the U.S. since 1920 when President Woodrow Wilson issued the first National Fire Prevention Day proclamation to commemorate the Great Chicago Fire of 1871, according to the NFPA website.
The Sasebo base department, including Sparky the Fire Dog, will hold activities throughout the week, including visiting the base and local schools, according to Assistant Fire Chief for Prevention Moses Gibbs III.Gibbs said that cultural differences and in the local laws can sometimes lead to tragedy.
"Prevention is the best practice," said Gibbs. "We try and take that message to the Japanese schools too."
From staff reports
---
---
---
---