Sasebo hosts first DODEA Pacific JROTC marksmanship championships
by
Grant Okubo
December 10, 2010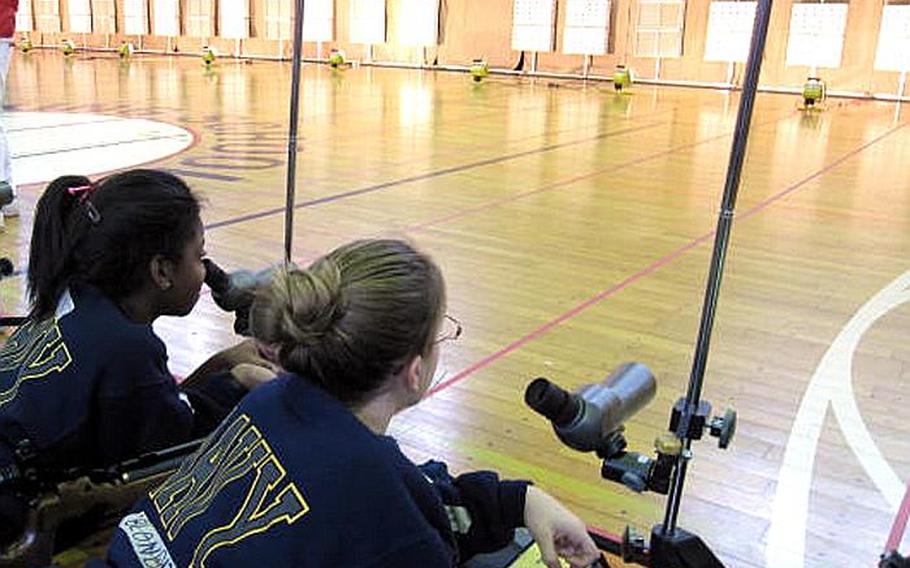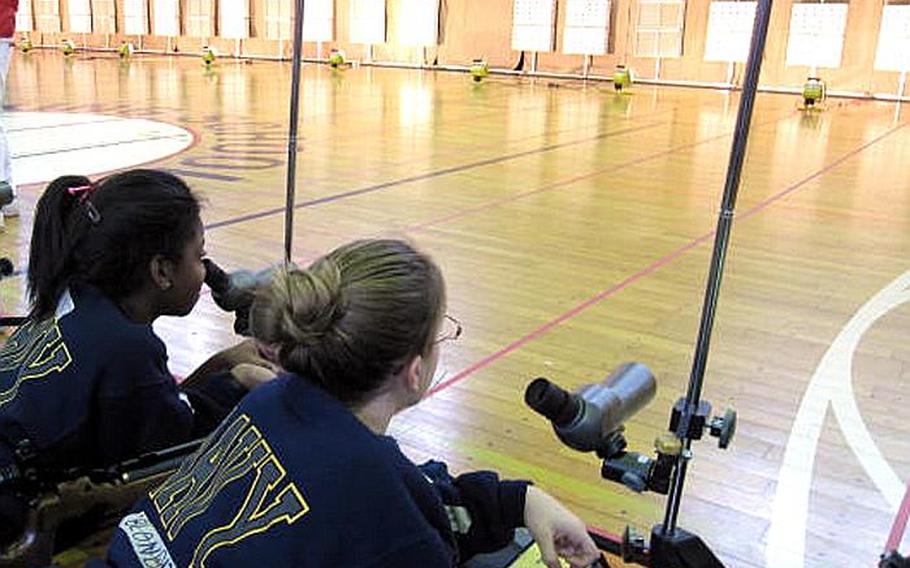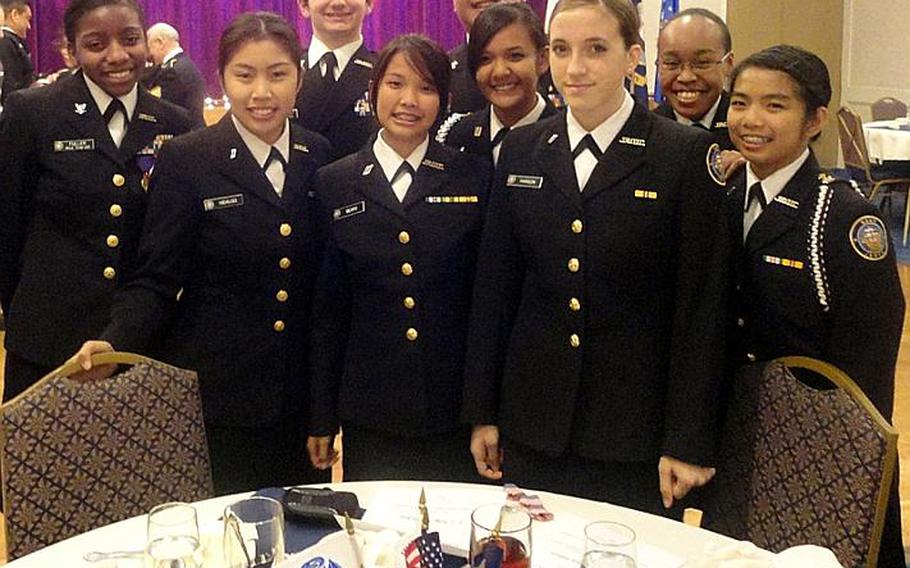 Cadets from throughout the Pacific competed this week at the inaugural Far East DODEA Pacific Junior Reserve Officer Training Corps Marksmanship Championships at Sasebo Naval Base, Japan.
E.J. King High School, which hosted the event, placed first among the eight schools competing.
"It's a rush to fire the rifle," said King's Celyn Beato, 15, who added that her team practiced for an hour four days a week since September to prepare for the event.
Others like Alexander Evans, an 18-year-old senior at Seoul American High School, called the competition "a perfect experience" for him because he has aspirations of joining the military.
"Marksmanship is definitely an important part of military service," said Evans. "It was great to get the opportunity to participate in a competition such as this, even though the rifles were only air rifles."
In years past, marksmanship was part of the annual Far East Drill Competition. Making it a separate competition allows cadets more shooting and drill opportunities, DODEA officials said.
The schools competing were: E.J. King, Nile C. Kinnick, M.C. Perry Japan and Zama American from mainland Japan; Seoul American and Daegu American from South Korea; Kubasaki from Okinawa and Guam High School.