Runway sinkhole temporarily suspends flights at US air base in South Korea
by
Matt Keeler
May 3, 2019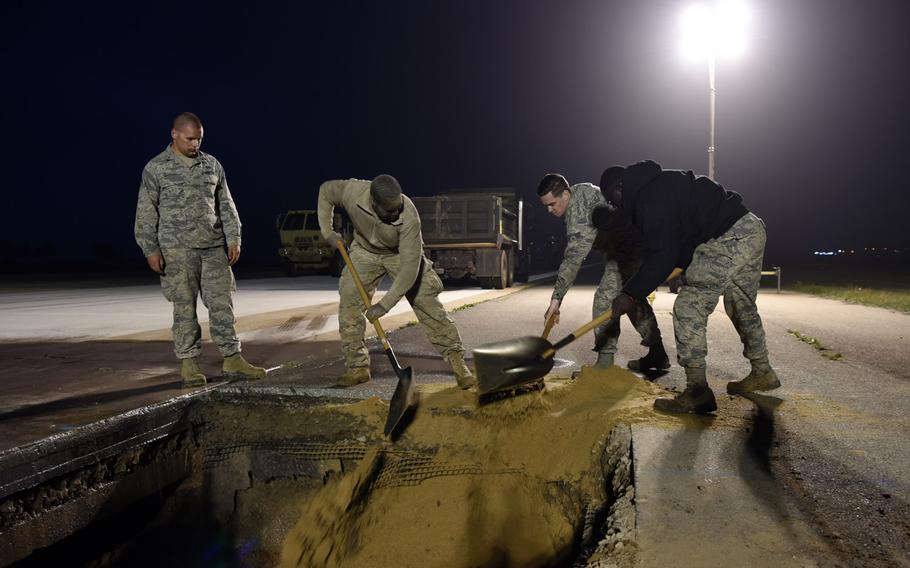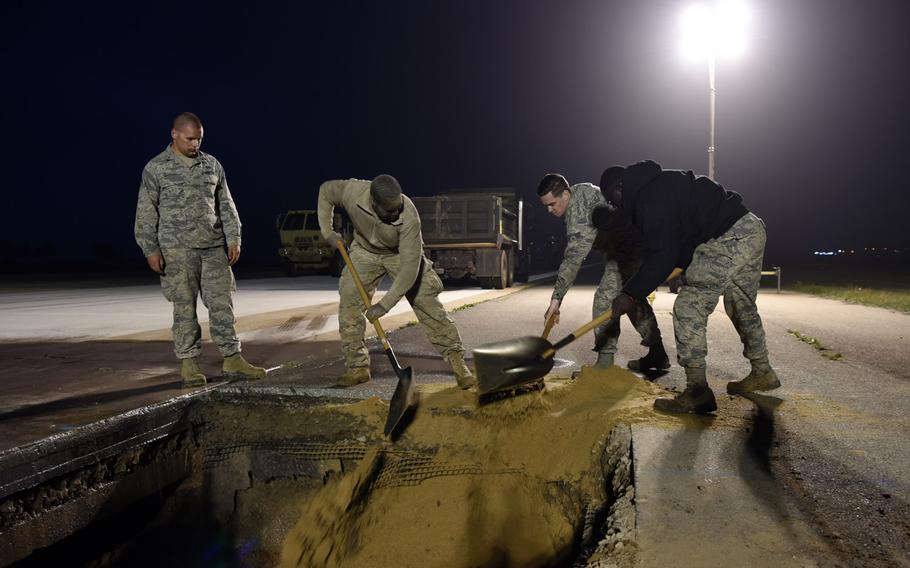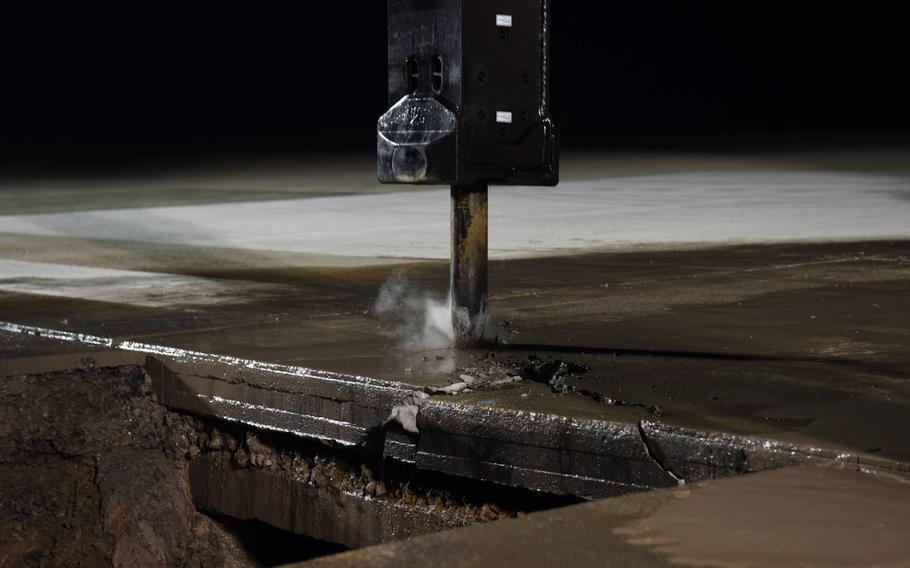 The 8th Fighter Wing commander suspended all military and commercial flights at Kunsan Air Base, South Korea, for a full day starting 9 a.m. Wednesday until the base civil engineer squadron could repair a sinkhole in the runway.
"This is a pretty nonstandard occurrence," said Maj. Alyson Busch, 8th Civil Engineer Squadron operations flight commander, according to a post on the base website by 8th Wing Public Affairs. "We had to take our time and figure out the fastest and safest course of action not only for the U.S. Air Force, but also our Korean partners and civilian airframes and personnel."
Kunsan shares its runway with Gunsan Airport, from which commercial airlines Eastar Jet and Korean Air operate several daily flights to the popular southern island of Jeju.
The sinkhole, 7 feet by 8 feet at the surface and 4 feet deep, was caused by years of water erosion. To minimize the airfield downtime, the civil engineer squadron employed a process designed for use during wartime called Rapid Airfield Damage Repair, or RADR.
Thirty servicemembers from the 8th Civil Engineer Squadron and 8th Logistics Readiness Squadron worked through the night to repair the rupture, restoring all military and commercial aircraft operations Thursday morning, according to the wing public affairs office.
"RADR is a new capability for the Air Force and the 8th CES has been training on it constantly," Busch said, according to public affairs.
The rapid-repair technique employs a specialized cement that sets and hardens to a functional standard in a few hours, rather than days or weeks for typical cement, depending on conditions.
The Air Force Civil Engineer Center developed the process to repair airfields damaged during an attack. An estimated 3,000 aircraft of any size or weight can pass over the restored area without degrading the runway, according to the Air Force.
"The safety and security of Kunsan Air Base personnel, assets and the local community is our top priority. We thank those affected by the runway closure for their patience as we worked to resolve this matter," said wing commander Col. John Bosone in a prepared statement. "We are incredibly proud of the 8th Civil Engineer Squadron's rapid response to repair the rupture overnight."