Rugby World Cup: Tough sport thrills some US troops as tourney kicks off in Japan
by
Seth Robson
September 23, 2019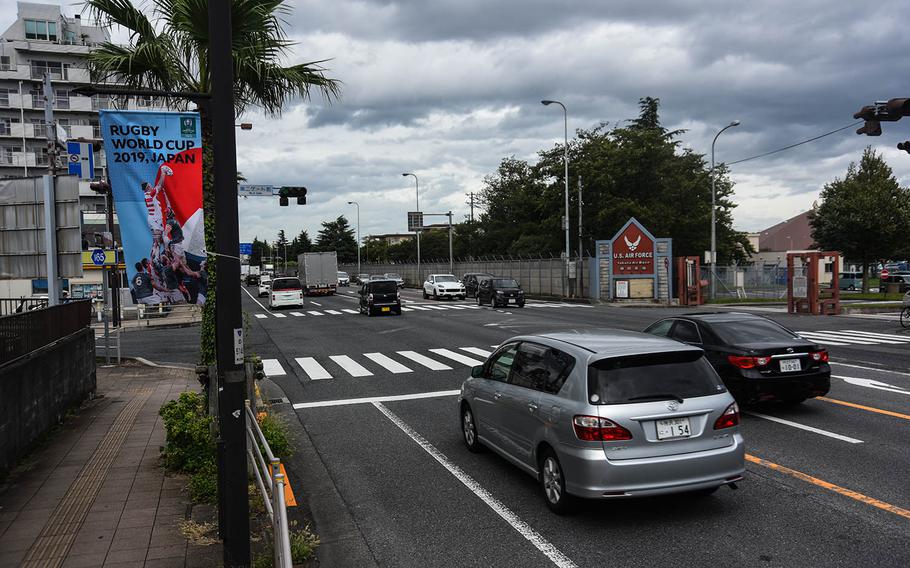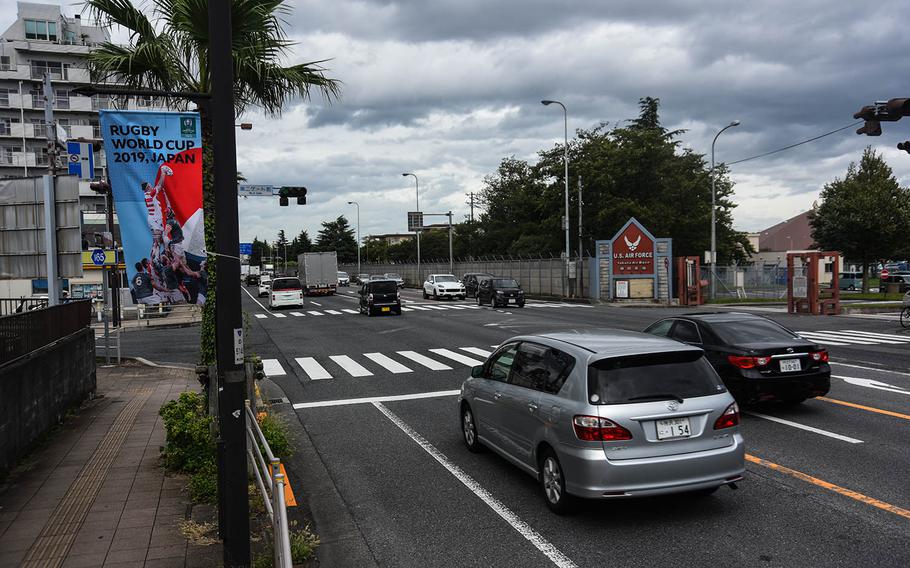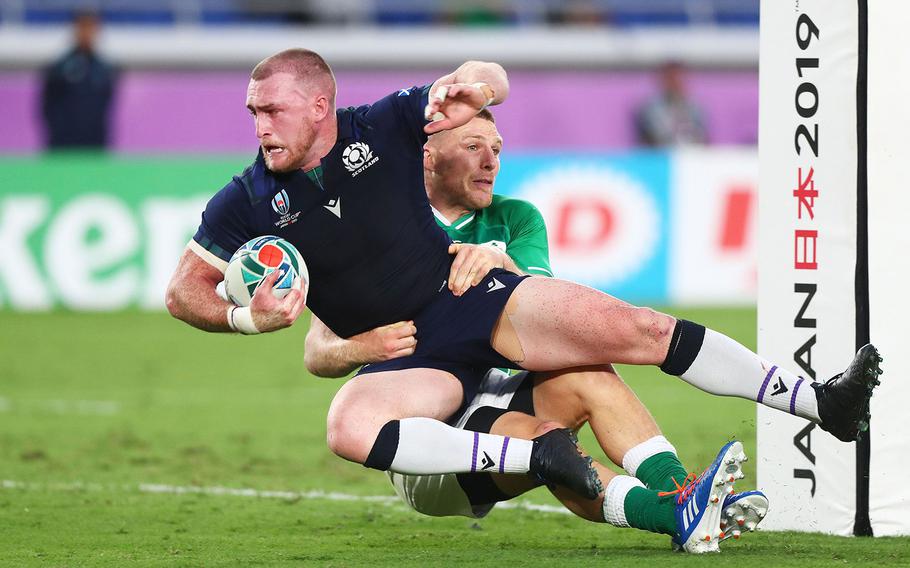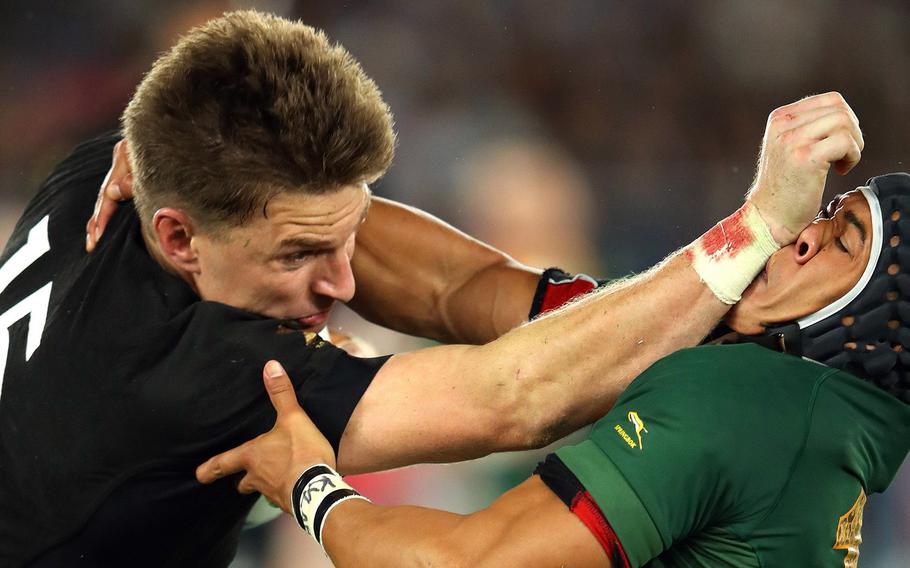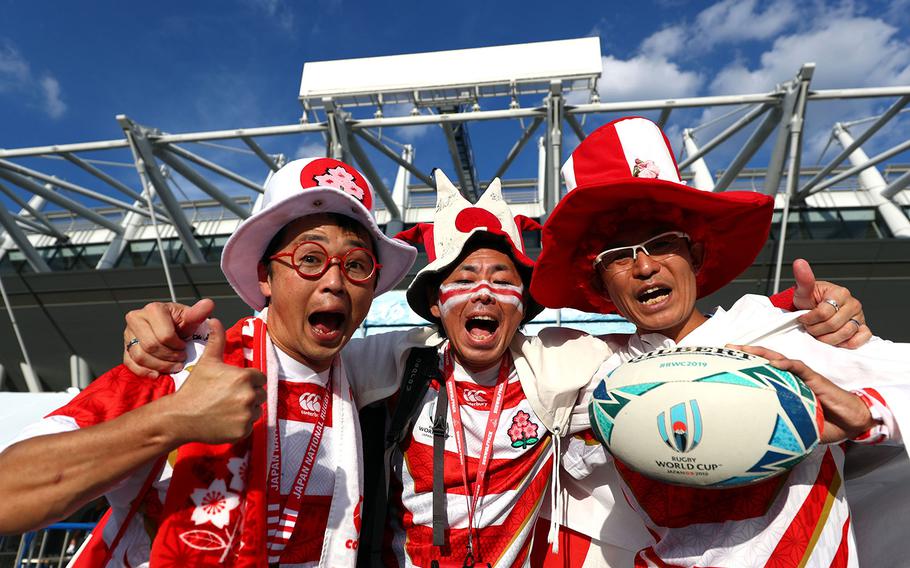 TOKYO — The best international rugby teams in the world will be in action in Japan over the next six weeks with dozens of matches scheduled as part of the Rugby World Cup, which kicked off Friday at Tokyo Stadium.
U.S. sports fans may not be too familiar with rugby but some servicemembers in Japan are taking advantage of the event to get to grips with one of the world's toughest sports.
For rugby fans in Japan the World Cup is a kind of Valhalla. While there's plenty of on-field action, fans are known to party hard and there have been warnings about beer shortages in the Japanese capital.
Japan — home to 125,000 rugby players — has been promoting the tournament, seen as a test run for next year's Summer Olympics. Colorful street banners show a greatest moment for Japan's national team, the Brave Blossoms — their victory over South Africa at the 2015 Rugby World Cup.
Japan defeated up-and-comers Russia 30-10 in Friday night's match and have an outside chance of reaching the tournament quarterfinals for the first time.
The U.S. Eagles will play their first game against another traditional powerhouse, England, in Kobe on Thursday. They take on France in Fukuoka prefecture Oct. 2, Argentina in Saitama prefecture Oct. 9 and Tonga in Osaka Oct. 13. But the Eagles need an upset to reach the quarterfinals for the first time.
U.S. military personnel and their families can watch many of the games on national broadcaster NHK's free-to-air service that can be accessed on American Forces Network digital decoders.
Match tickets are in short supply, although some may still be available from the Rugby World Cup official website — rugbyworldcup.com. Those who miss out can gather at "fan zones" all over the country where crowds can enjoy beers and watch the games on giant screens.
For some American servicemembers the tournament is their first experience of rugby.
Air Force Master Sgt. Mark Morgan, 42, who serves with the 730th Air Mobility Squadron at Yokota Air Base in western Tokyo, joined an online ticket lottery with a friend ahead of the tournament.
He ended up with a ticket to a clash between the New Zealand All Blacks and the South African Springboks at International Stadium Yokohama on Saturday night.
The All Blacks performed the haka, a Polynesian war dance, before besting their rivals 23-13 in a thrilling encounter that lived up to its billing as the most anticipated pool match of the tournament.
"It was phenomenal. I had a blast — the most fun I have had at a sport event in a long time," said Morgan after seeing rugby for the first time.
The Oklahoma City native tuned in over the weekend to watch another top team, Ireland, beat Scotland 27-3 and plans to check out more matches at some of the fan zones.
Staff Sgt. Nathan Martin, 29, of Chicago, a member of the Air Force Band of the Pacific, started playing rugby two years ago and plays socially for the Tokyo Crusaders at "lock" – a position that's roughly equivalent to a football tight end.
He was in Yokohama on Sunday to watch Ireland beat Scotland.
Martin has already been to two World Cup matches and a fan zone in Tokyo and plans to watch the U.S. games against France and Argentina.
"I really like that it's a sport for everybody," he said. "You have your big guys who play up front and your fast guys who play out back. It's a physical game like the NFL but it's got this international vibe."
Japan's red-and-white striped national team jerseys are ubiquitous around stadiums but so are the uniforms of visiting teams. Fans from archrival teams can be seen drinking together before and after games.
Part of rugby's culture is to leave the violence on the field. Players who might have been punching each other in the heat of battle shake hands and remain friends when the final whistle blows.
"You can go to any sports bar in Tokyo and they are packed with people having a beer and watching the games," Martin said. "At convenience stores near the grounds, people from different countries are drinking together. It doesn't matter who you are rooting for when you are having a beer."
robson.seth@stripes.com Twitter: @SethRobson1