GALLERY
Rising country music stars show their stuff at US ambassador's residence in Tokyo
by
Seth Robson
March 29, 2019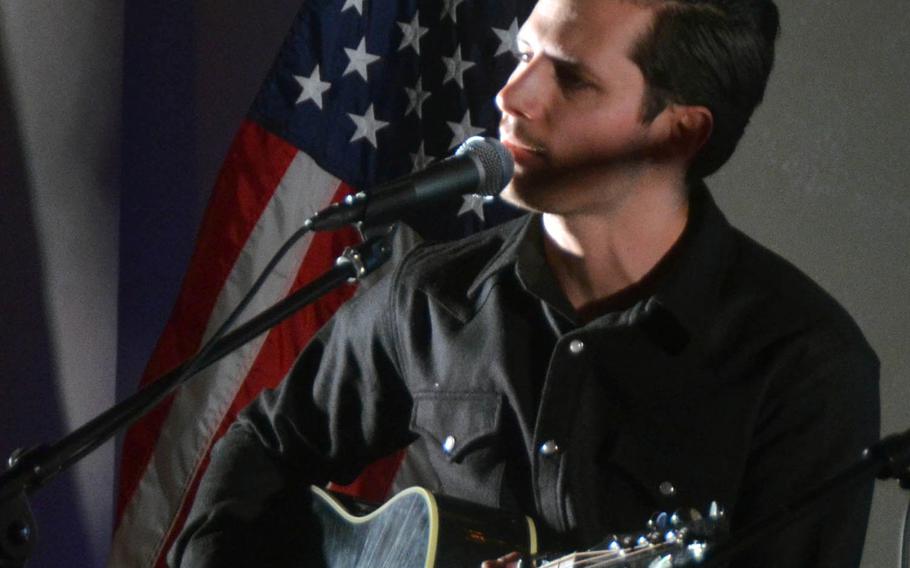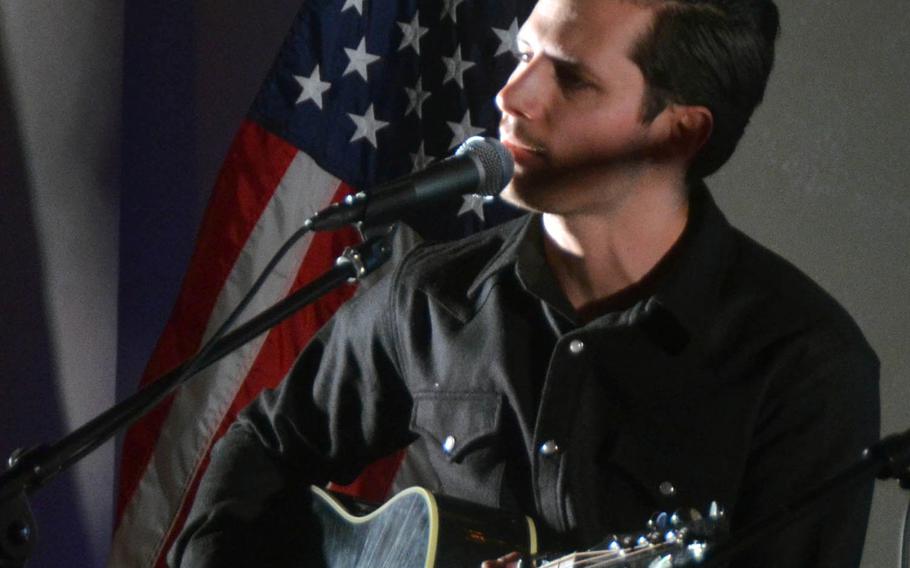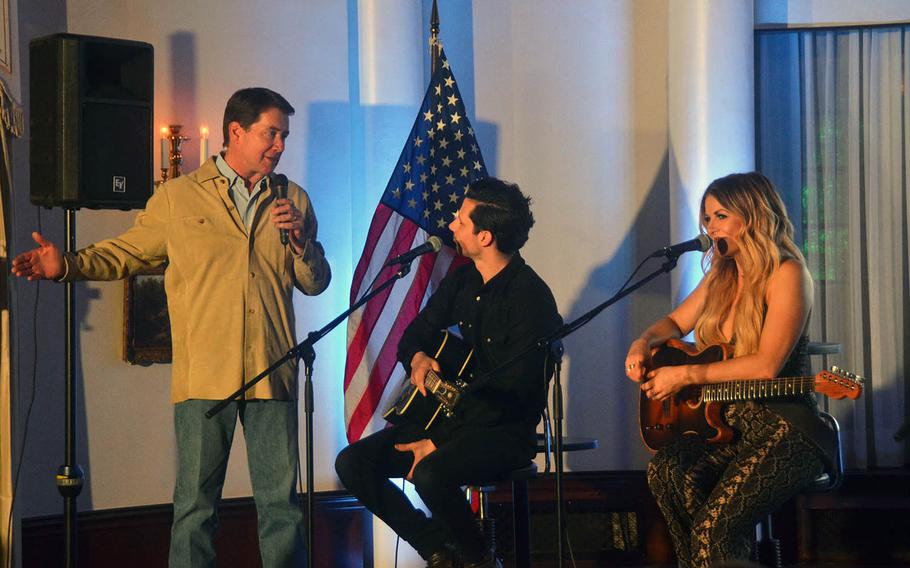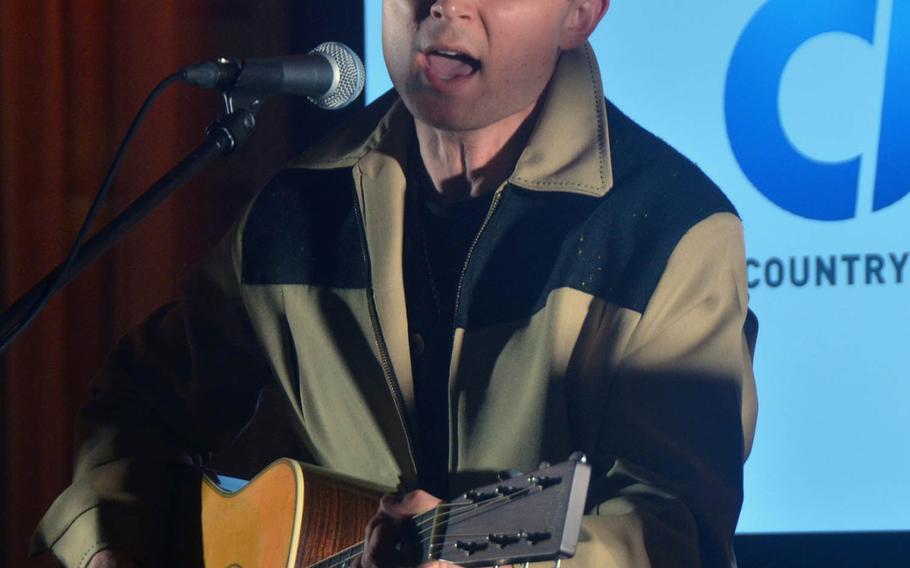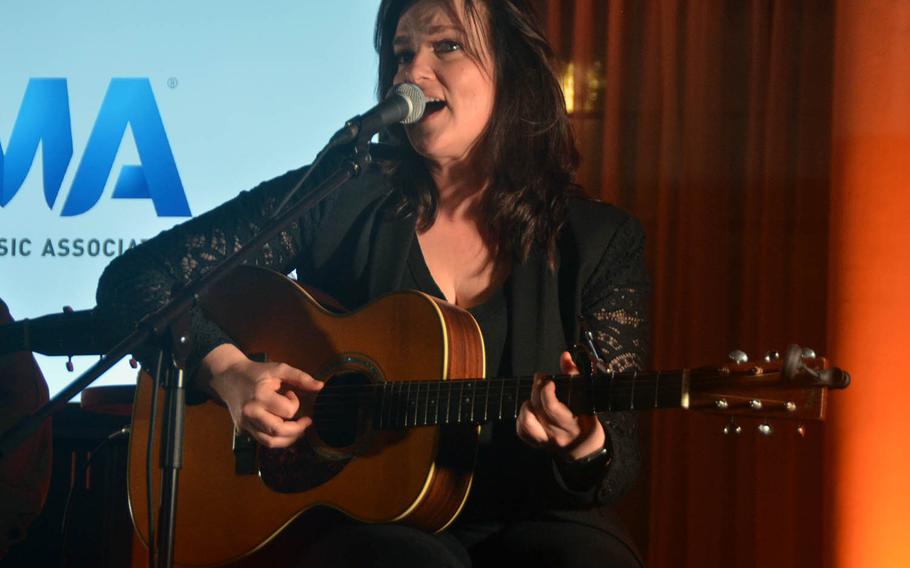 TOKYO — Japanese fans of country music traded kimonos for cowboy hats during a performance Thursday at the home of U.S.Ambassador to Japan William Hagerty.
The concert featured four rising country stars — Lindsay Ell, Brandy Clark, Devin Dawson and Frankie Ballard — who performed eight songs in a room where Gen. Douglas MacArthur once met Emperor Hirohito in 1945.
Hagerty, who helped bring the television series "Nashville" to his home state as a member of the Tennessee Film, Entertainment and Music Commission, told his guests that country music can be a "bridge between the U.S. and the world."
The audience included Japanese country music legend Charlie Nagatani, who played at American military bases in the 1950s with his band "Charlie and the Cannonballs."
The trip to Japan was a walk down memory lane for Davy Gordon, Ballard's road manager, a Navy veteran who was stationed on the destroyer USS McCampbell at nearby Yokosuka Naval Base more than a decade ago.
Ballard has been touring U.S. bases in Japan, including Yokosuka, Naval Air Facility Atsugi, Yokota Air Base, Camp Schwab, Kadena Air Base and Marine Corps Air Station Iwakuni.
"The troops were really welcoming to us," Gordon said. "A few guys even showed up wearing cowboy hats.
Ballard, 36, who performed wearing an anchor necklace, said after the concert that he also has an anchor tattoo. However, it's not related to his admiration for the military.
"One of my favorite Scriptures from the Bible is to keep your hope anchored in the kingdom of heaven to come," he said.
It's Ballard's fourth tour of military communities. He's also performed at bases in Britain and Germany, he said.
"You have a group of people who are working hard to allow guys like me, who are musicians and dreamers, to have a life of freedom," he said. "That's not something I take lightly.
"Troops deserve time to relax, where they don't have to think about being so far from home," he said.
robson.seth@stripes.com Twitter: @SethRobson1