RIMPAC ends with a bang — lots of them — as ships and aircraft sink retired Navy vessel
by
Wyatt Olson
September 1, 2020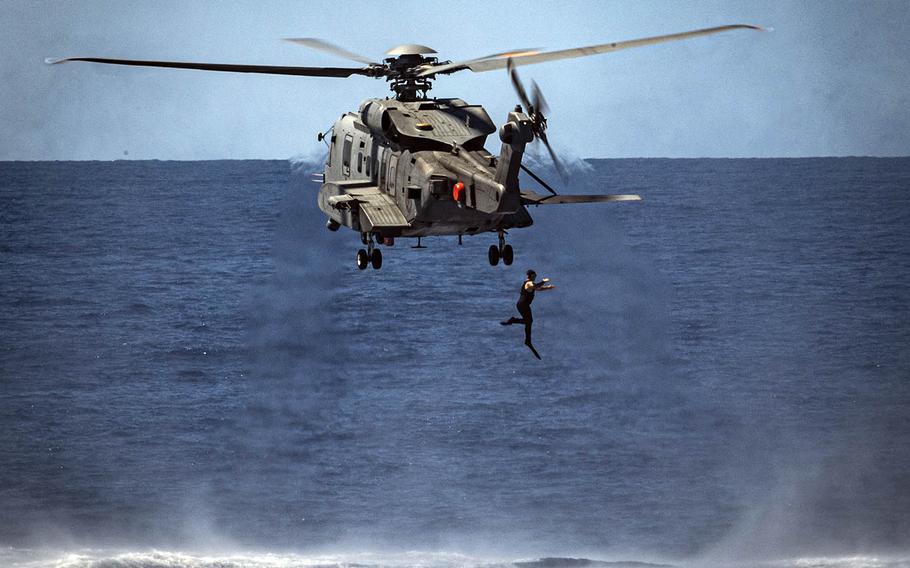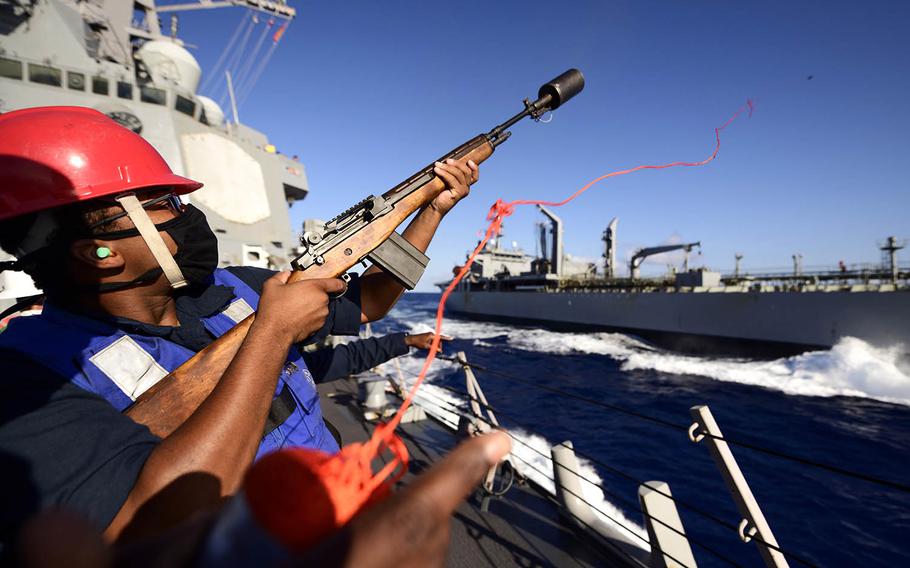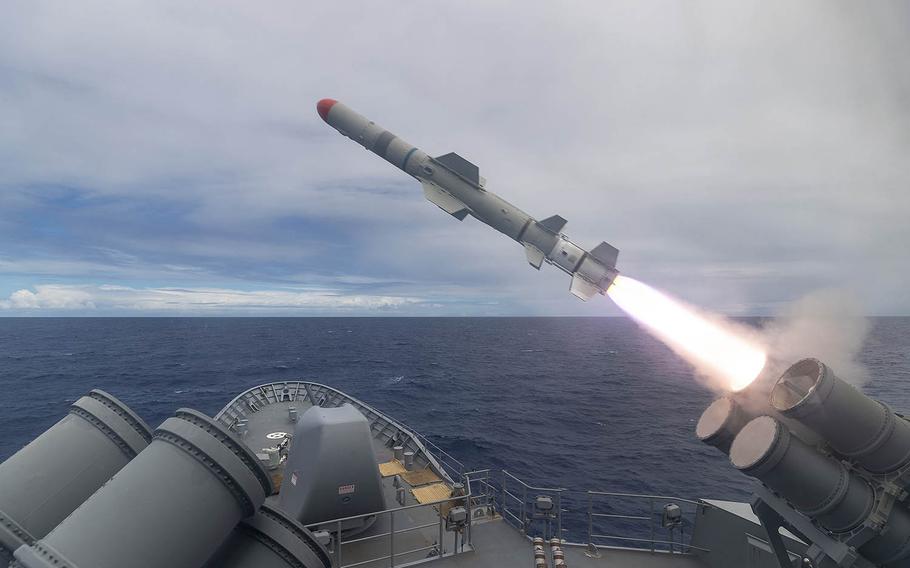 FORT SHAFTER, Hawaii — Ships and aircraft blasted a decommissioned U.S. Navy amphibious cargo ship to the bottom of the sea Sunday during a two-day live-fire drill serving as a finale for the Rim of the Pacific maritime exercise near Hawaii.
The two-week exercise, joined by navies from 10 nations with 22 surface ships and one submarine, concluded Monday.
This year's exercise, held entirely at sea due the coronavirus pandemic, included 53 replenishments-at-sea and the distribution of 101 pallets of cargo, according to a Navy statement Monday. More than 16,000 small-arms rounds were shot, with more than 1,000 large-caliber weapons fired and 13 missiles launched, the statement said.
About 1,100 pounds of mail was delivered to the roughly 5,300 personnel involved in the training.
Participating countries included Australia, Brunei, Canada, France, Japan, New Zealand, the Philippines, South Korea, Singapore and the United States.
"Our formidable team of capable, adaptive partners has spent the last two weeks demonstrating that we have the resolve and ability to operate together in these challenging times," Vice Adm. Scott Conn, commander of U.S. 3rd Fleet, said in the statement.
"We strengthened relationships and deepened our sense of trust in one another. Each one of our navies has something to offer and that diverse range of knowledge and professionalism is what makes us stronger and allows us to work together to ensure a free and open Indo-Pacific and, ultimately, our collective prosperity."
This year's exercise marks the first time a non-U.S. female in uniform — Capt. Phillipa Hay of the Royal Australian Navy — led a RIMPAC task force of more than 2,500 sailors, the statement said.
The Royal Canadian Navy frigate HMCS Regina was among the vessels involved in drills, held Saturday and Sunday, that sank the ship formerly designated as USS Durham.
The Regina fired an RGM-84 Harpoon surface-to-surface missile, an anti-ship missile used by most NATO member states, the U.S. Navy said in a statement Sunday.
The decommissioned ship was stripped and cleaned before sinking to eliminate environmental hazards, the statement added.
"Shooting a Harpoon missile is a difficult and perishable skill, so any opportunity to plan and execute exercises with combined forces increases our skills, proficiency, and overall capability," Lt. Mike Vanderveer, the weapons officer aboard the Regina, said in the statement.
"Simulation is a critical part of our training but there is nothing better than to conduct live fire training," Hay, commander of the exercise's Task Force One, said in the statement. "Sinking exercises are an important way to test our weapons and weapons systems in the most realistic way possible. It demonstrates as a joint force we are capable of high-end warfare."
The biennial exercise was significantly reduced in size and scope this year due to the coronavirus. In 2018, the exercise boasted participation by 26 nations with 47 surface ships and five submarines.
Following a dramatic increase in virus cases on Oahu that began in July, Honolulu Mayor Kirk Caldwell instituted a stay-at-home order Thursday, which will last at least two weeks.
The state had 8,472 confirmed cases of the virus as of Monday, the vast majority on Oahu, according to the Hawaii Department of Health. Seventy people in the state have died from the disease.
olson.wyatt@stripes.com Twitter: @WyattWOlson
---
---
---
---