Report: Climate change in China poses security challenge for US, region
by
Wyatt Olson
November 17, 2015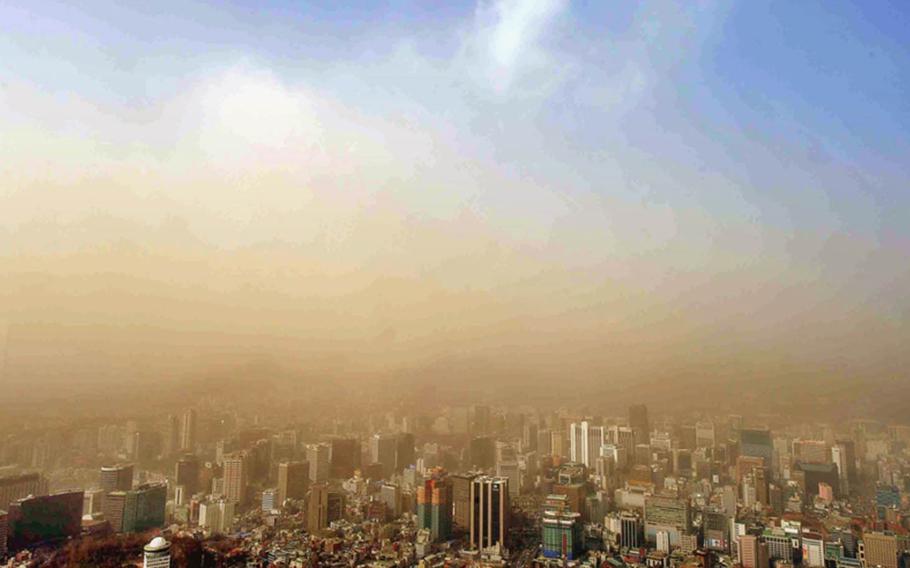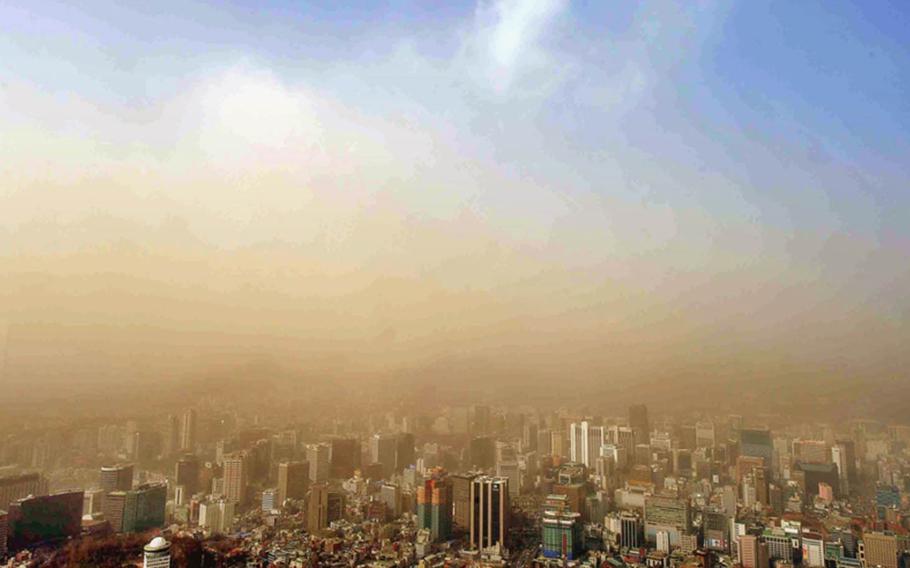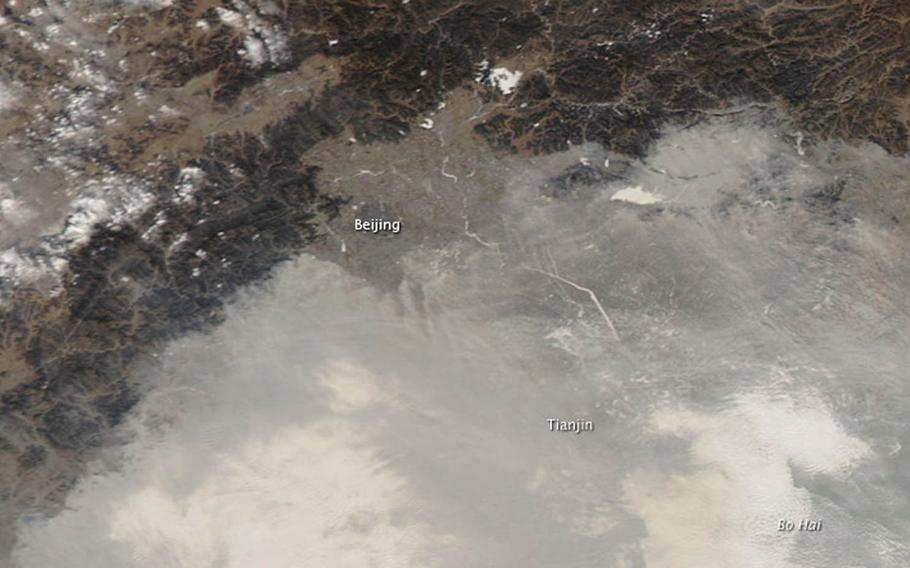 The effects of climate change on China will present a "major security challenge" this century for the United States and Asia, according to a report released Tuesday.
China's water supply, cropland, livestock production and food supply are threatened by scarcity, contamination, desertification, urbanization and competition for resources, according to "The U.S. Asia-Pacific Rebalance, National Security and Climate Change," a study issued by The Center for Climate and Security, a Washington, D.C.,-based think tank.
Those problems will indirectly drive Asia's volatility and vulnerability in the era of climate change, the report said.
Other Asian nations also face various degrees of degradation due to climate change, particularly small South Pacific island nations affected by small sea-level changes.
How China chooses to confront these challenges will have significant repercussions for the region because of its economic might, high level of resource consumption and the borders it shares with 14 countries, the report said.
"China's actions will have regional implications and are likely to redefine U.S. roles and relationships in the Asia-Pacific sphere," the report said.
With its cities long plagued by haze due to rapid industrial growth — the 2008 Beijing Olympics were dubbed the most-polluted Games ever despite shutdowns of factories and restrictions on cars — China is taking steps to reduce pollution domestically and join an international effort to cut greenhouse gas emissions.
In September, it announced an emissions trading program to be launched in 2017, intended to create a carbon market for domestic industries most responsible for greenhouse gases, along with a strategy of prioritizing power generation from renewable sources, with a goal of producing 20 percent of its electricity from those sources by 2030.
The relationship between China and America is already bumpy over maritime actions in the South China Sea. China has made vague sovereignty claims over virtually the entire sea, whose shoreline includes Vietnam, the Philippines and Malaysia.
The U.S. has recently pushed back harder against China's claims, beginning last month with freedom-of-navigation patrols near artificial islands created by China in the Spratly Island chain.
The sea is an important shipping lane — more than $5 trillion in global trade transits there annually — that holds valuable fisheries, and a wealth of petroleum and rare minerals potentially sit beneath the sea floor. China has spanned the globe in pursuit of natural resources to support economic growth for its roughly 1.3 billion people, and that search will become only more intense as it deals with climate change.
Climate change is regarded by the U.S. military as a "threat multiplier," said Dr. Leo Goff, a retired Navy captain and program manager of the CNA Military Advisory Board who contributed to the report. For example, changes in sea temperature can affect the location and health of fisheries, which can lead to confrontations among nations' competing fishing vessels in areas where island disputes might already exist.
"I think China is going to be faced with some very interesting global problems from climate change, not only internally, not only in Southeast Asia, but in Africa as well, where they are trying to secure resources," he said.
The report's chapter on China, "Environmental Instability, Climate Change and Chinese Security," written by Troy Sternberg, a research fellow in the School of Geography at Oxford University, presents a bleak picture of a China already in considerable environmental distress.
China is Asia's largest dry-land country, with deserts and semi-deserts comprising just over half its territory. Its southern semi-tropical region, however, is particularly vulnerable to monsoons and flooding.
Water scarcity is already acute. While about 60 percent of China's agriculture is in the north, only 12 percent of its water sources are there. China has about one-third the amount of water available per capita compared with the global average, the report said.
"In China, water may well be the crucible in which the Communist Party and society are tested," the report said.
The Tibetan Plateau is the source of some of Asia's major rivers flowing into India and Southeast Asia: Indus, Ganges, Brahmaputra, Irrawaddy, Salween and Mekong. The quest for water has already created tensions between China and its neighbors, a situation that would be aggravated further by climate change.
China's oblique plans to dam and divert the Brahmaputra River have alarmed India and Bangladesh. Dams on the Mekong River inside the China border have already affected water flow and fishing in Laos, Thailand and Myanmar.
China's primary rivers — the Yangtze and Yellow — are already heavily exploited and depleted. Groundwater in the north is stressed; Beijing's water table falls 6-10 feet each year, the report said.
China's priorities are revealed in how and where water is used, the report said, noting that a sixth of its water is used in coal extraction for power generation.
The availability and use of resources that are vulnerable to climate change is of particular concern to the Communist Party, which has set up a system to perpetuate the ruling elite and can only be maintained with social stability. The tacit "deal" is that enduring state control is accepted by the Chinese people in exchange for "economic growth, greater consumption and perceived increase in wealth, or reduction in poverty," the report said.
"Against this background the physical world is a secondary player, important only in how it can contribute to stated objectives, or in how the environment acts to the detriment of the government. The ethos is to produce and take advantage of nature to satisfy immediate goals, disregarding future costs and implications."
"The bottom line is," Goff said, "if they don't play nice with their neighbors, it could be problematic, and we see climate change as exacerbating limited resources."
Twitter: @WyattWOlson