Renovated Weasel's Den now open on Misawa
by
T.D. Flack
December 4, 2010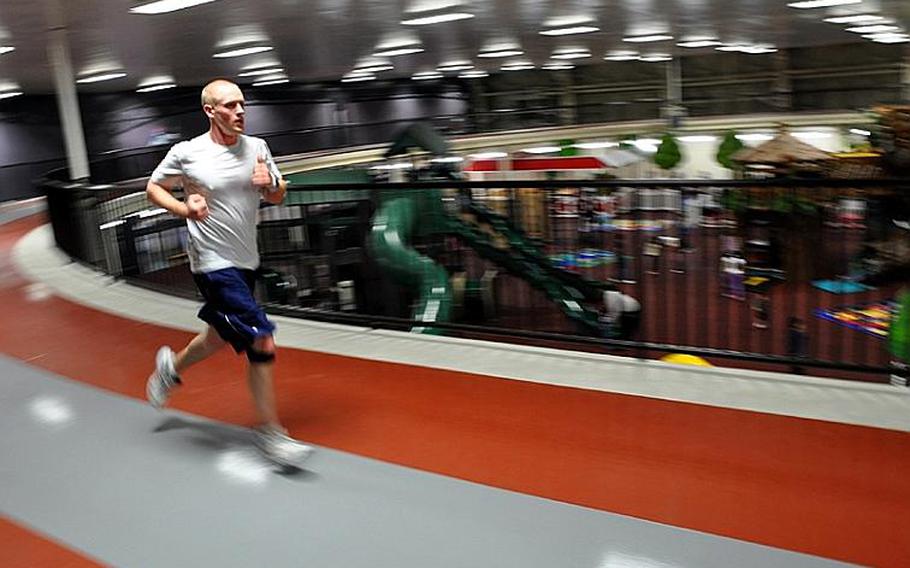 MISAWA AIR BASE, Japan — Misawa officials unveiled an indoor, elevated running track and renovated Weasel's Den recreation center on Saturday.
As local youth tackled the indoor playground, residents wasted no time putting the more than $800,000 track to work.
Seaman Apprentice Zachary James raced around the track for an early afternoon workout.
James said he was happy the base built the track because he "hates running on treadmills" and Misawa's harsh winters leave few options for staying in shape.
Officials have stressed the track's importance given the military services' push for better physical fitness in the ranks.
The eighth-mile track offers three lanes and a cushioned running surface. As many as 40 people can use the track at one time.