Relief supplies rolling into Misawa
by
T.D. Flack
March 20, 2011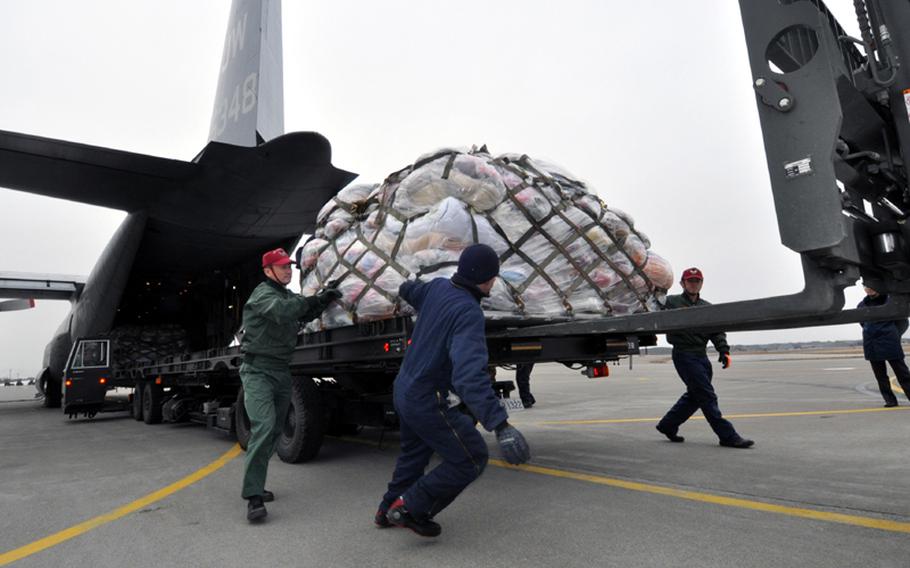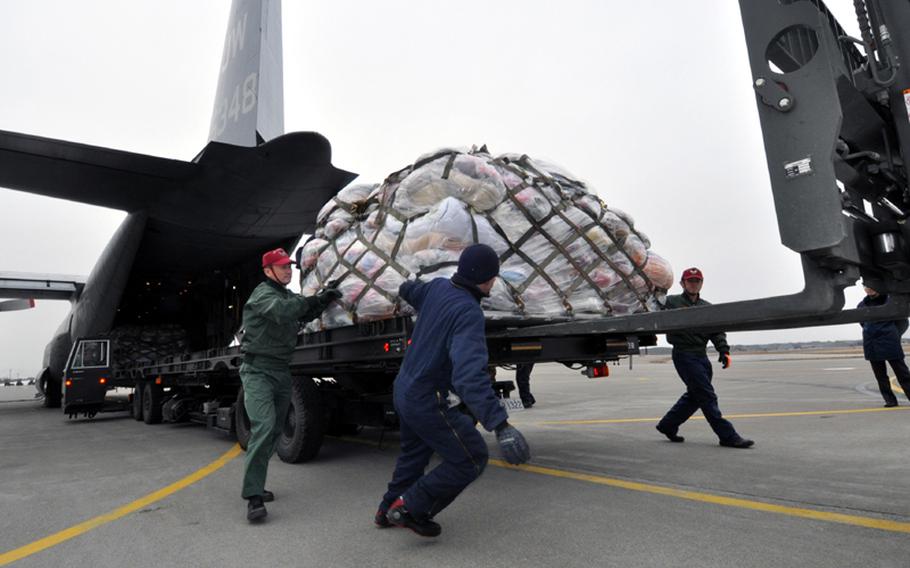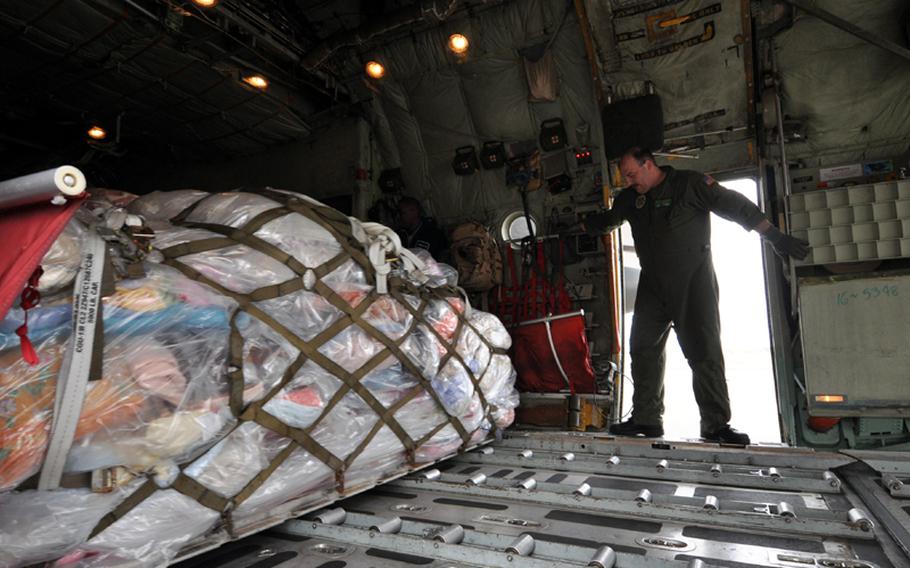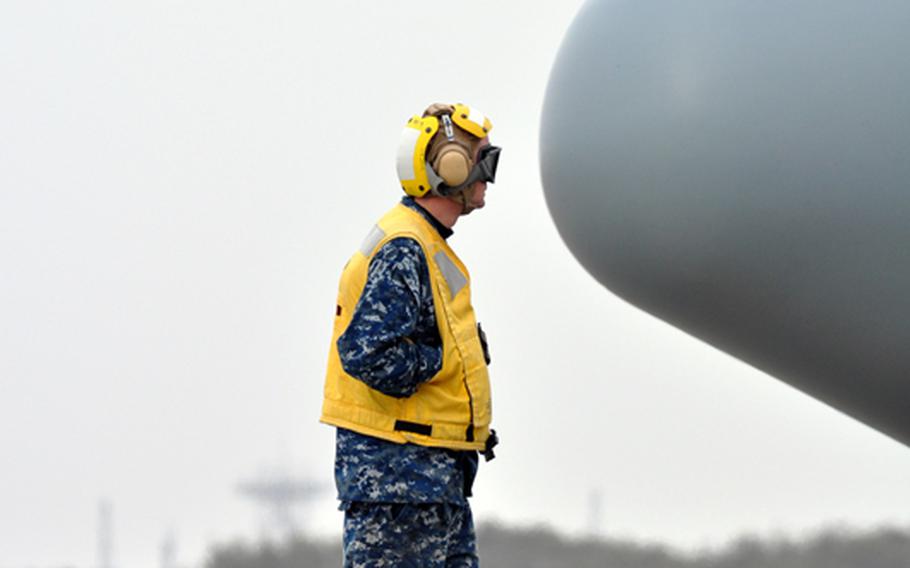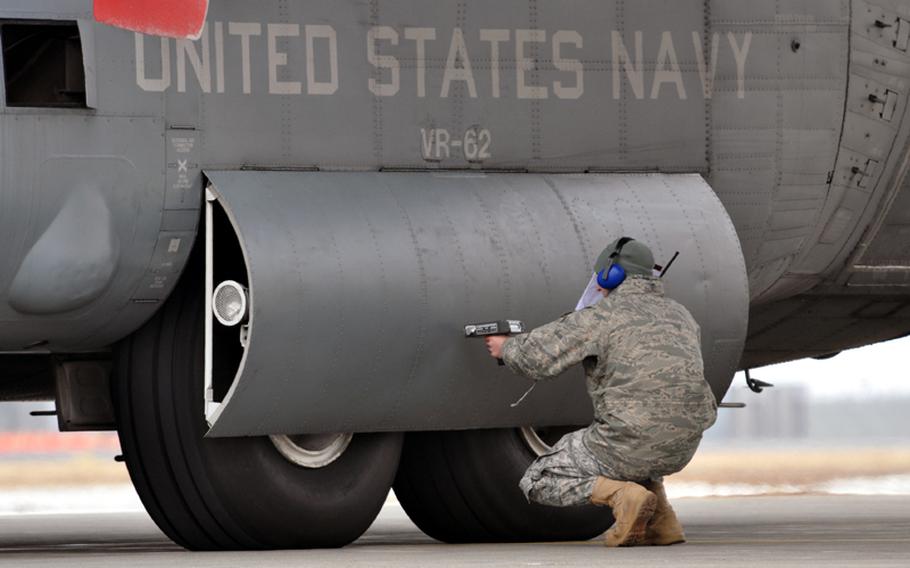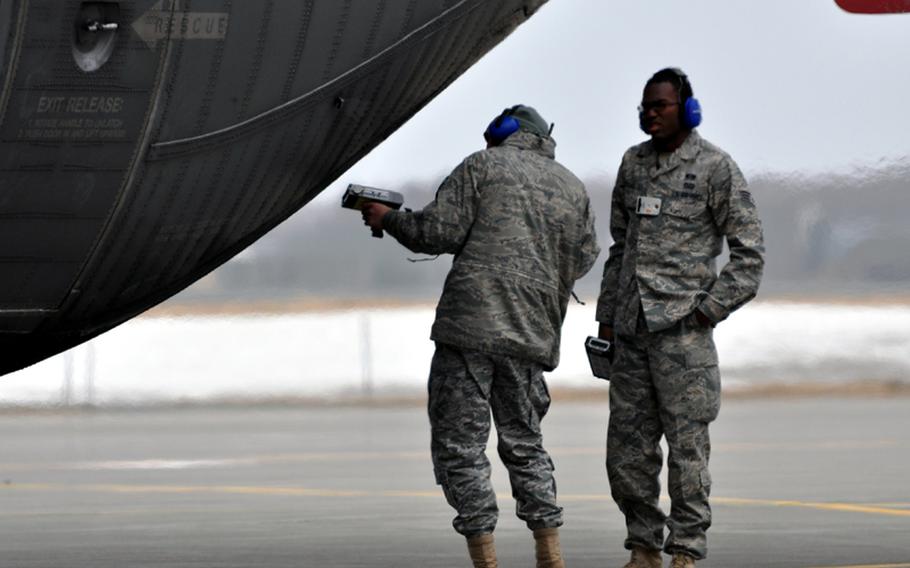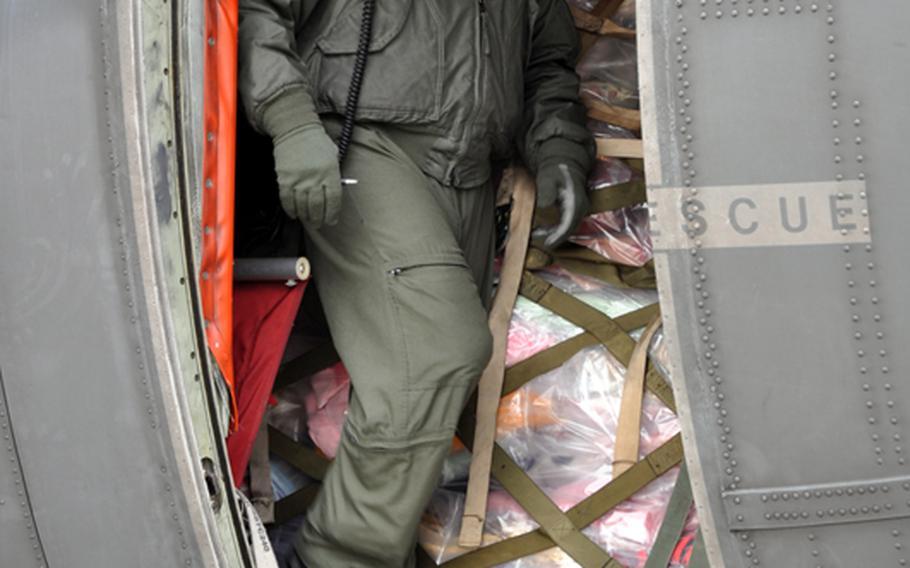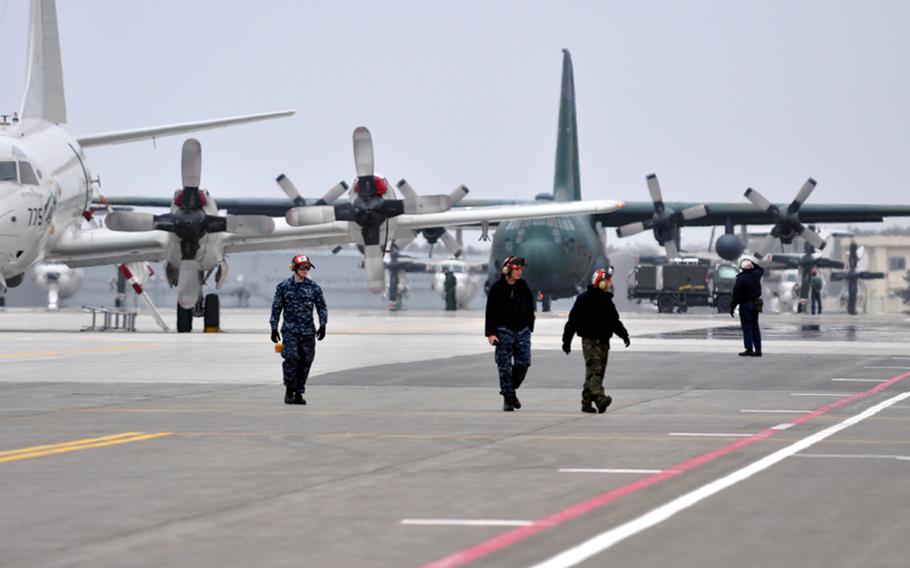 MISAWA AIR BASE, Japan — With life slowly creeping back to normal at Misawa, attention has now turned to Operation Tomodachi, the U.S. military's humanitarian relief efforts to assist communities devastated by the March 11 earthquake and tsunamis that pounded northeastern Japan.
As of Saturday night, more than 838,000 pounds of water, food, generators, hydraulic fluid, search-and-rescue equipment, batteries, toiletries and other supplies have been delivered via 61 sorties, according to Air Force spokeswoman Capt. Kimberly Schaerdel.
Seven more planes arrived Sunday, but details on the amount of cargo weren't immediately available.
One C-130 from the U.S. Navy's Fleet Logistics Support Squadron Sixty-Two, working from Atsugi Naval Air Facility in Tokyo, ferried several large pallets of blankets and toilet paper from Marine Corps Air Station Iwakuni to Misawa on Sunday afternoon.
Before Japan Air Self-Defense Force troops and contractor employees could begin unloading the plane, however, airmen from the base checked its radiation levels. Once cleared, the crews immediately began unloading and prepping the supplies to be sent out on helicopters and convoys.
Col. Michael Rothstein, commander of the 35th Fighter Wing and base, has stressed repeatedly that Misawa will play a vital role in the relief efforts. On Friday, the U.S. Navy moved about a dozen aircraft – both helicopters and planes – from Atsugi and Okinawa to Misawa to assist in the operations.
---
---
---
---