Photos show fresh work at North Korean nuclear test site
---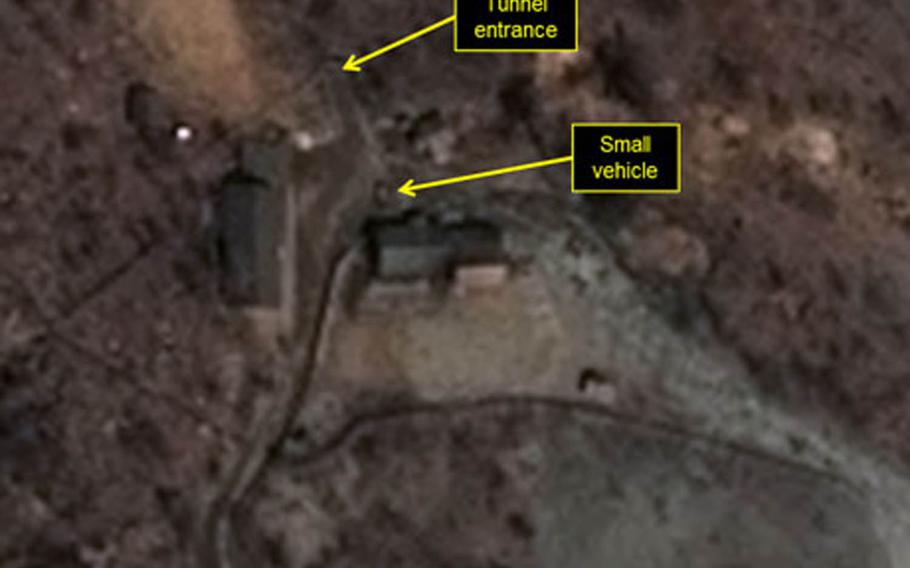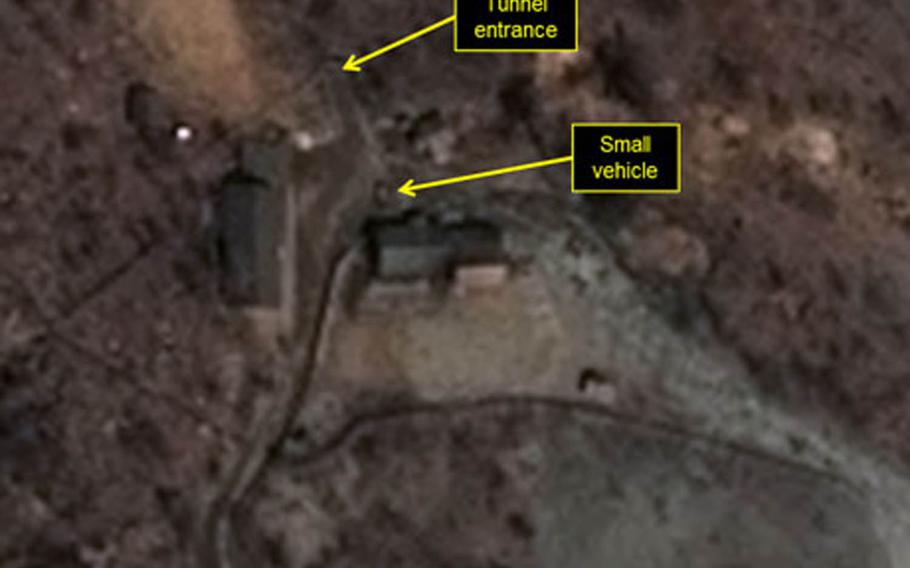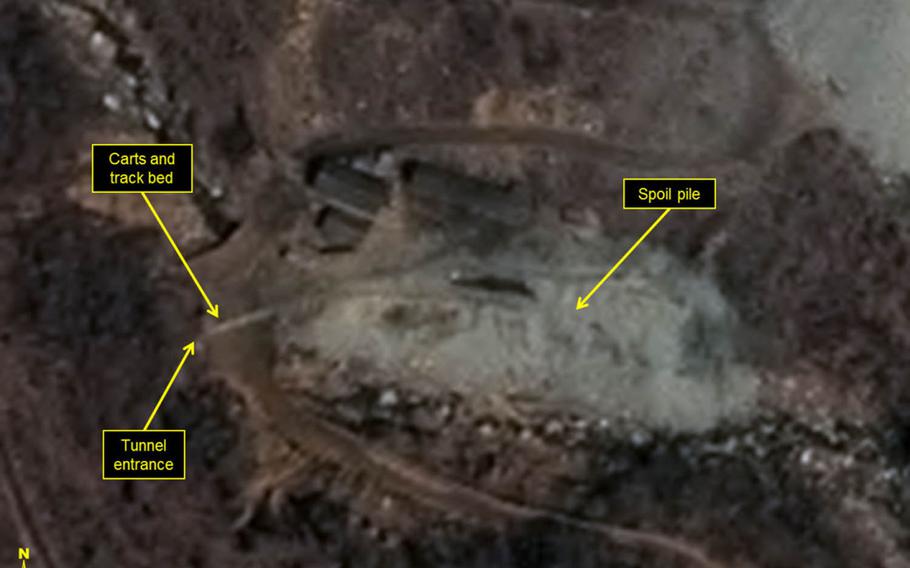 SEOUL, South Korea — New satellite images show North Korea may have resumed tunnel excavation at its main nuclear test site, a Washington-based think tank says, adding to concern that Pyongyang could be preparing a fifth nuclear test despite international condemnation and sanctions.
"The possibility of an impending test cannot be ruled out," said an analysis published Wednesday by 38 North, a website run by Johns Hopkins University's School of Advanced International Studies that monitors North Korean activities. "Pyongyang has clearly demonstrated … the ability to conduct detonations on short notice while masking indicators of its preparations from satellite view."
Limited vehicle and equipment activity has been detected along with indications that excavation operations have resumed at the Punggye-ri nuclear test site, where the North's past tests took place, the analysis said. Satellite images from Tuesday showed two small mine ore carts on a track crossing the road from a tunnel entrance.
"The presence of the two carts … and the absence of any notable changes in the spoil pile suggests that tunnel excavation operations are about to resume, or have recently resumed, for the first time this year," the analysis said.
However, the signs at Punggye-ri are not confirmation that a test is imminent, said the report, which added those activities could either be carried out in possible preparation for a test or to conceal those preparations.
Many officials and analysts believe North Korean leader Kim Jong Un, in defiance of fresh U.N. sanctions after the country's fourth nuclear test on Jan. 6 and a subsequent long-range rocket launch, is preparing another test as a show of power ahead of the first ruling party congress in three decades next month.
The U.S., South Korea and Japan pledged to toughen measures against North Korea if it goes through with a new nuclear test or other provocation. The North tried but failed last week to launch a reported mid-range ballistic missile timed to mark the 104th birthday of the country's founding leader Kim Il Sung, who is the grandfather of the current leader.
South Korean First Vice Foreign Minister Lim Sung Nam warned at a joint news conference after trilateral talks with his U.S. and Japanese counterparts that Pyongyang "will face even stronger sanctions and deeper isolation" if it continues to defy the international community.
U.S. Deputy Secretary of State Antony Blinken also said further provocation would trigger new sanctions, including a move to cut off hard currency earnings by its workers abroad.
gamel.kim@stripes.com Twitter: @kimgamel
---
---
---
---