Philippines seeking joint patrols with US in South China Sea
---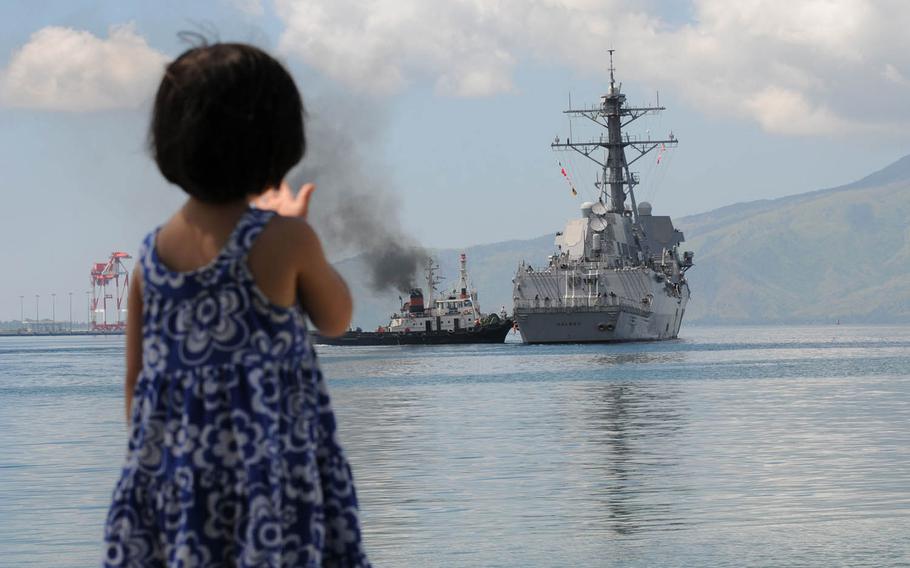 CAMP FOSTER, Okinawa — The Philippines has asked the United States to conduct joint naval patrols in the South China Sea as tensions with China rise over resources and freedom of navigation in the Asia-Pacific region.
Government officials from the U.S. and the Philippines met in Washington this week for the second time in more than three years to discuss trade and security, Reuters reported Thursday. The comments were made by a Philippine Defense Ministry spokesman.
"We are suggesting that we also patrol the area together," Peter Paul Galvez told reporters in Manila. "There is a need for a more collaborative presence in the South China Sea."
The call for joint patrols comes just days after the Philippine Supreme Court ratified a defense pact that allows American forces to be temporarily based there, paving the way for further cooperation. The two allies already conduct joint military training and exercises. After Typhoon Haiyan in 2013, U.S. troops spent weeks providing aid to the country's most devastated cities.
According to Reuters, U.S. Navy Secretary Ray Mabus declined to comment on the request. However, Mabus extolled the importance of the U.S.-Philippine partnership at a conference just outside Washington. He said that details of the new defense agreement were still being worked out.
In recent years, China's economic growth has spurred a vast modernization of its military. To keep the bubble from bursting, experts say, they have pushed into and claimed territory rich in deposits of oil and gas, leading to disputes with countries like Vietnam, Japan, Philippines and Malaysia.
They have also threatened the freedom of navigation in these vital trade routes by claiming disputed waters in the South China Sea, reclaiming land and building military facilities there. Earlier this month, China began test flights from Fiery Cross Reef, one of its man-made islands.
---
---
---
---