People who fly drones over a military base in Japan may soon face hefty fines, jail time
by
Hana Kusumoto
August 10, 2020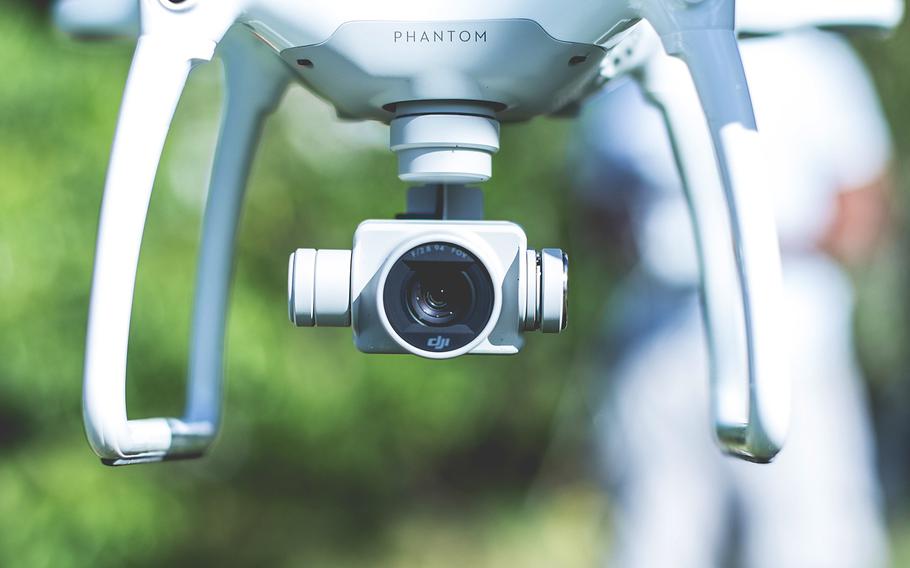 TOKYO — The first phase of a Japanese law that prohibits unauthorized drone flights over and around U.S. military bases and Japanese defense facilities takes effect this month, Defense Minister Taro Kono announced Friday.
The Ministry of Defense designated 15 U.S. bases where small, unmanned aircraft are banned over or within about 1,000 feet, or 300 meters, Kono said at a news conference.
The law permits U.S. forces to train unhindered in order to maintain readiness, he added.
Yokota Air Base, headquarters in western Tokyo of U.S. Forces Japan, is on the list, along with Naval Air Facility Atsugi, Yokosuka Naval Base and the Army's Camp Zama, all close to Tokyo; Misawa Air Base in northern Japan; Marine Corps Air Station Iwakuni and Sasebo Naval Base in western and southern Japan, respectively; and on Okinawa, Kadena Air Base and the Marines' Camp Schwab,
Camp Hansen and Camp Foster, according to a document explaining the restriction posted on the ministry website.
The restriction also applies to 14 Japan Self-Defense Forces installations; 27 other locations are already covered by an earlier prohibition, Kono said.
Japanese authorities will enforce the restrictions on Self-Defense Force facilities starting Monday and at U.S. facilities starting Sept. 6, according to the ministry document.
Violators will face loss of their drone, up to one-year imprisonment and a fine up to 500,000 yen, about $4,700, it said.
In 2018, unauthorized drones flew over U.S. military facilities in Japan 70 times, according to U.S. Forces Japan. A USFJ spokesman at the time said the unknown identity of drone operators and their intentions "pose a considerable risk to the safety and security of the people who live and work on those installations, as well as local communities around these installations."
Japan first enacted a law restricting drone flights after one crashed onto the roof of Prime Minister Shinzo Abe's residence in April 2015. Drone flights were also restricted over the Imperial Palace, national government office buildings, embassies and nuclear power plants. Japanese media and residents close to military facilities objected that the ban will restrict reporting on activities at the military bases and impose on people's right to know.
Kono said people's right to know is important but there are concerns over drones interfering with military operations.
"It was designated so no interference is made to operation and training of US Forces and self-defense forces as well as concerns over drones being used for terrorism recently," he said.
kusumoto.hana@stripes.com Twitter: @HanaKusumoto
---
---
---