Pentagon: China could house fleet of fighters on 3 disputed South China Sea outposts
by
Wyatt Olson
June 7, 2017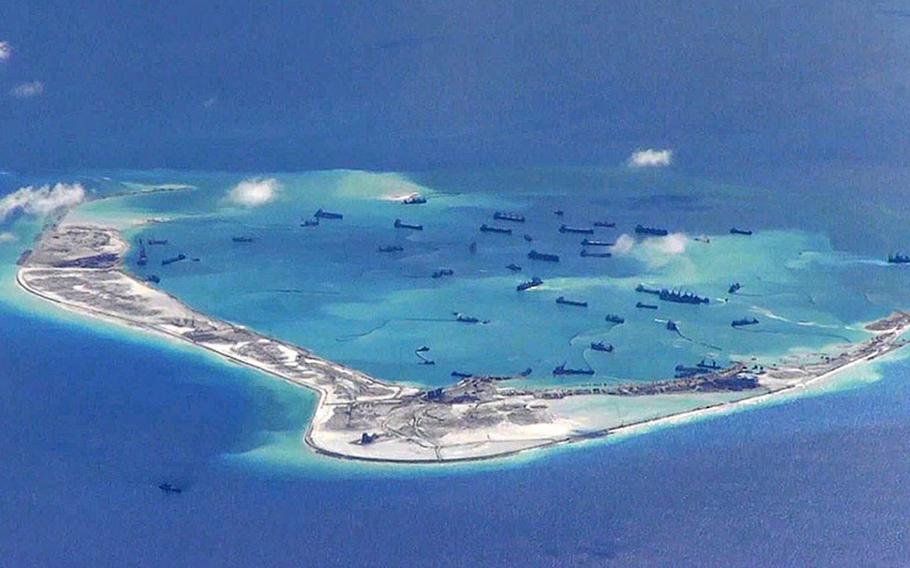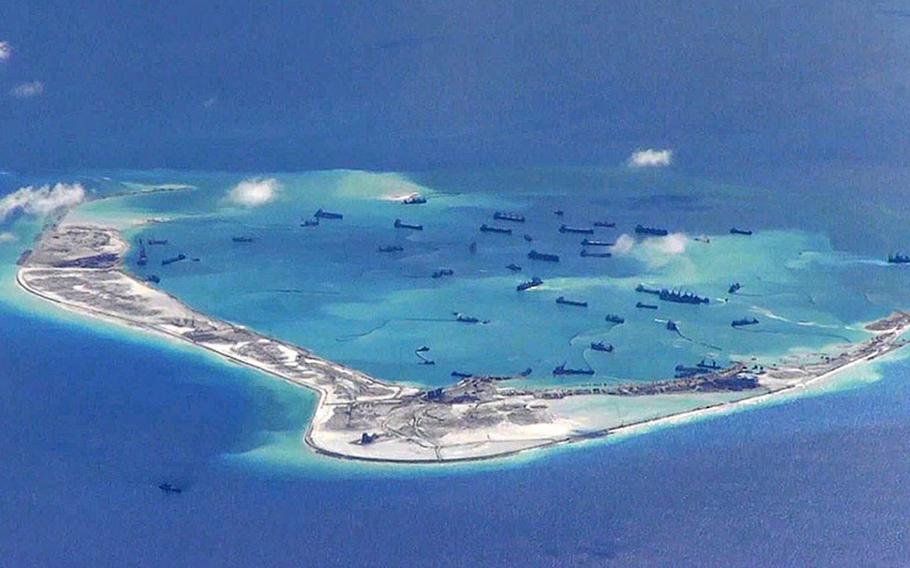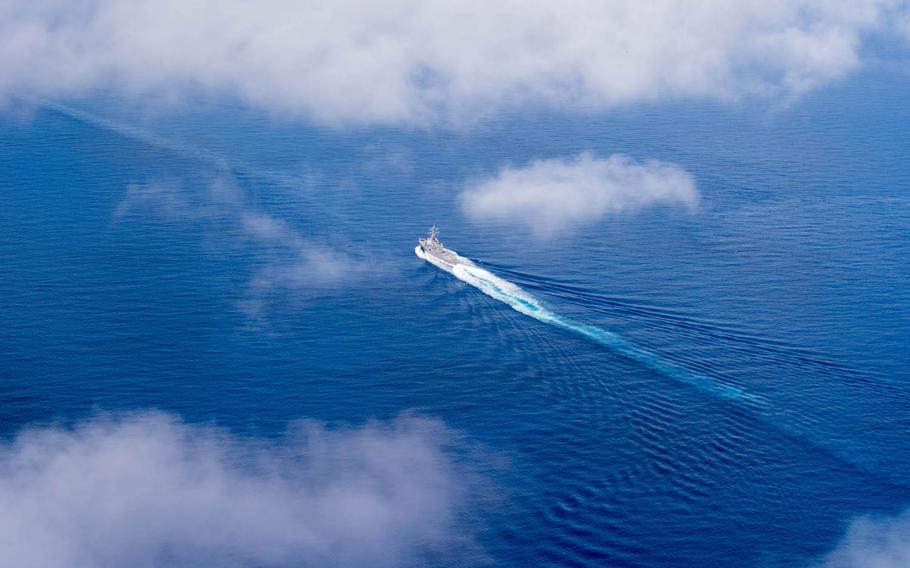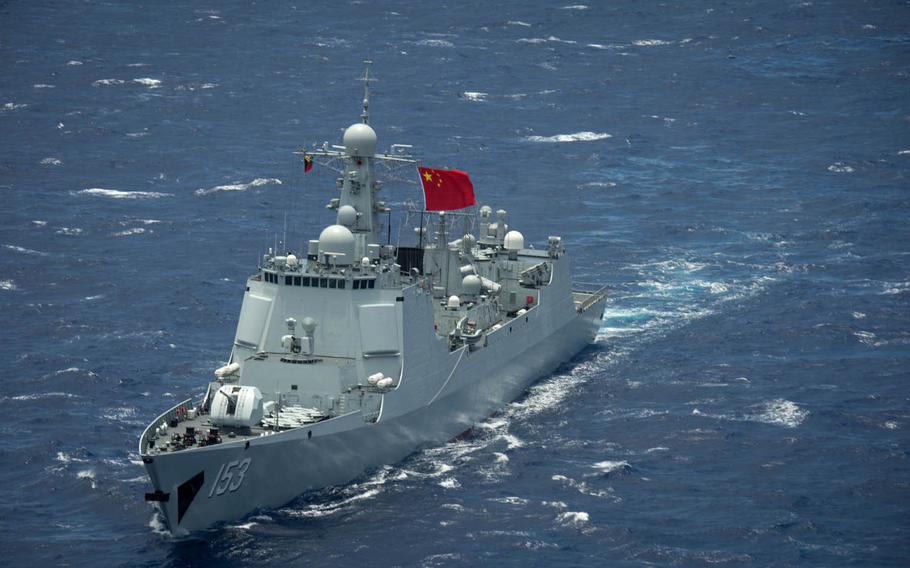 China will be able to house up to three fighter-jet regiments on three disputed islets it's built up in the South China Sea, according to a Pentagon report released Tuesday.
Focused on building infrastructure on a handful of outposts in the Spratly Islands, China reached milestones in 2016 by landing a military transport plane on Fiery Cross Reef and civilian aircraft on several other man-made islands, said the Defense Department's annual assessment of China's military and security developments over the past year.
"China's actions in the South China Sea in 2016, particularly its construction of airfields and other infrastructure on features in the Spratly Islands, enhanced China's ability to control disputed areas in the South China Sea and caused regional concern over China's long-term intention," said the report, which is submitted to Congress each year and includes input from other U.S. agencies.
The Spratly archipelago lies between the Philippines, Vietnam, Malaysia and Brunei, all of which have asserted ownership claims in the area.
China claims sovereignty over most of the South China Sea, where $5 trillion in global trade transits annually.
An international tribunal last year largely ruled against China and invalidated a map line it has used to outline its claims, but China has ignored the ruling.
From 2014 through 2015, it expanded its seven outposts in the Spratlys by 3,200 acres through sand dredging.
Foreign ministry spokeswoman Hua Chunying told reporters Wednesday that Beijing is "firmly opposed" to the Pentagon report and said the report made "irresponsible remarks on China's national defense development and reasonable actions in defending our territorial sovereignty and security interests in disregard of the facts," according to The Associated Press.
"China's Spratly Islands outpost expansion effort is currently focused on building out the land-based capabilities of its three largest outposts – Fiery Cross, Subi, and Mischief Reefs – after completion of its four smaller outposts early in 2016," the report said.
Major construction features at the largest outposts include airfields with runways at least 8,800 feet long, large port facilities and water and fuel storage, it said.
"As of late 2016, China was constructing 24 fighter-sized hangars, fixed-weapons positions, barracks, administration buildings, and communication facilities at each of the three outposts. Once all these facilities are complete, China will have the capacity to house up to three regiments of fighters in the Spratly Islands," the report said without detailing the exact number of fighters.
China has placed fixed, land-based naval guns on its four smallest Spratly outposts – Johnson, Gaven, Hughes and Cuarteron reefs.
The airfields, berthing areas and resupply facilities will allow China to maintain a more flexible and persistent coast guard and military presence in the area, the report said.
"This would improve China's ability to detect and challenge activities by rival claimants or third parties, widen the range of capabilities available to China, and reduce the time required to deploy them," it said.
The U.S. formally protested China's "unlawful maritime claims through diplomatic channels" in December, the Pentagon report said.
America's most public military response to China's Spratly island-building since 2015 has been through the Navy's freedom-of-navigation operations, by which ships or aircraft challenge violations of international law.
On May 20, the Navy destroyer USS Dewey became the first ship to conduct such an operation under the Trump administration, when it conducted normal operations near Mischief Reef.
olson.wyatt@stripes.com Twitter: @WyattWOlson