Pave Hawks cleared to fly after fatal Okinawa crash
---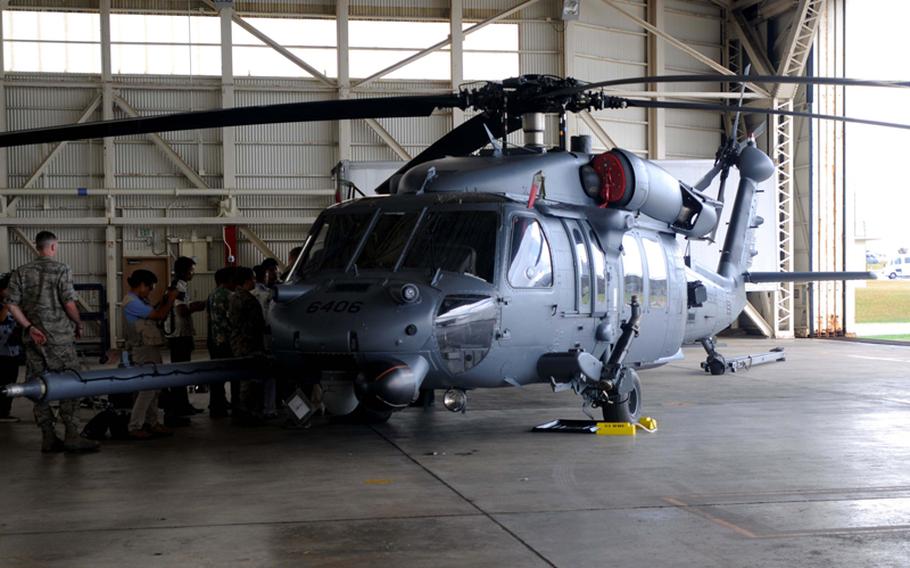 KADENA AIR BASE, Okinawa – Pave Hawk helicopters will resume flights Friday at Kadena Air Base on Okinawa following a fiery crash last week that claimed the life of an airman, Air Force officials said Wednesday.
The air base's fleet of HH-60s was given addition inspections and maintenance while grounded for the past week and the Air Force found no potential hazards, Master Sgt. C.T. Kirk, a maintenance crew chief with the 33rd Helicopter Maintenance Unit, told reporters during a press event at Kadena.
The Pave Hawk crash Aug. 5 on Camp Hansen killed Tech. Sgt. Mark Smith, destroyed the aircraft and sent a plume of smoke into the air that could be seen for miles.
The incident underscored widespread concerns on Okinawa about the safety of U.S. military aircraft that routinely fly over densely populated areas of the island.
The cause of the accident is still under investigation.
---
---
---
---