Papua New Guinea island touted as potential base for US and Australian warships
by
Seth Robson
October 26, 2018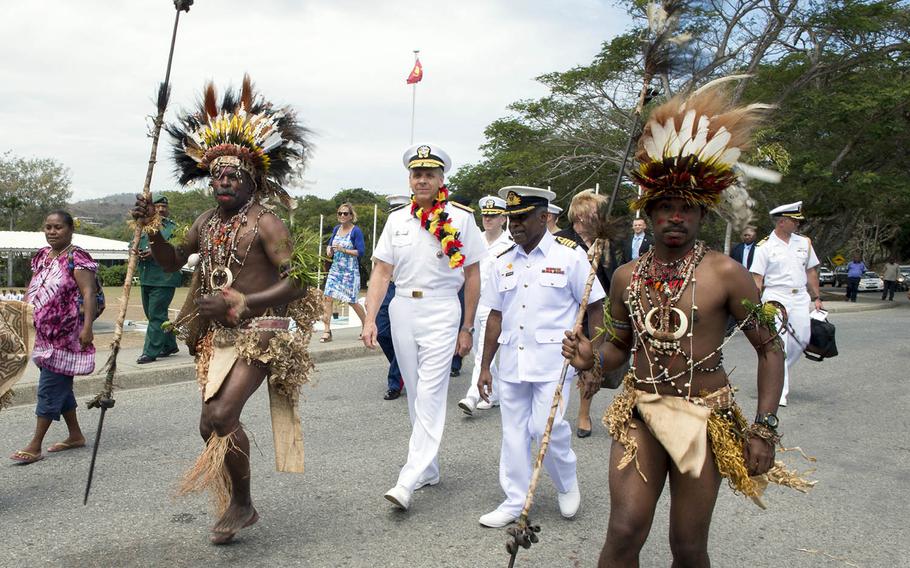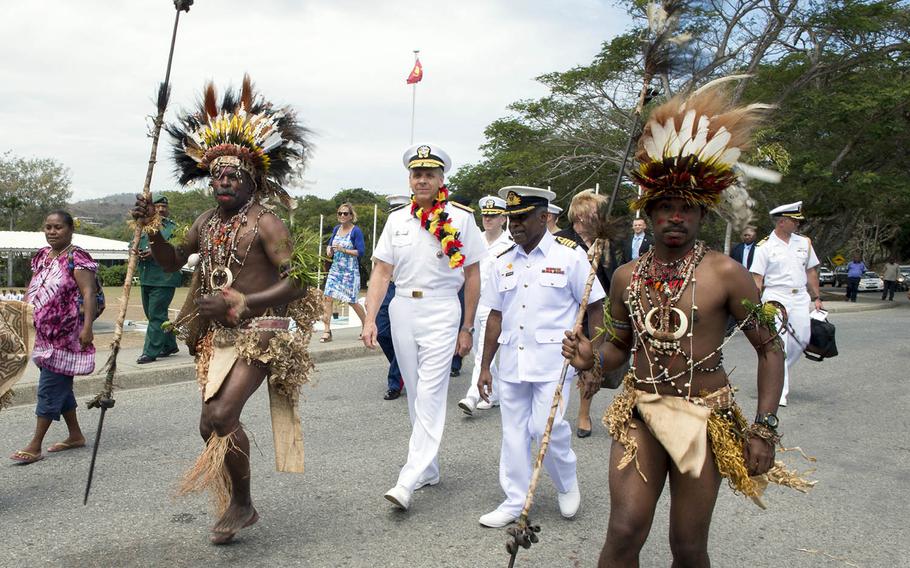 The Navy could be headed back to a Pacific island where hundreds of warships staged for the liberation of the Philippines, according to reports from Down Under.
A series of Australian news stories in recent weeks have detailed negotiations that could see Papua New Guinea's Lombrum Naval Base accommodate Australian and U.S. vessels.
The Australian newspaper reported Wednesday that Australian Defence Department officials traveled to Papua New Guinea in August to study options for the shared use of Lombrum.
The base was built by U.S. forces in 1944 on Manus Island, an 800-square-mile rock in the Bismarck Sea north of New Britain. During World War II, U.S. forces built wharves, a 9,000-foot runway and accommodation for tens of thousands of troops on the island.
It was a venue for trials for Japanese war criminals and, in recent years, served as an offshore processing center for immigrants attempting to illegally enter Australia by sea.
Paul Buchanan, an American security analyst based in Auckland, New Zealand, said the Manus base plans are an effort to pre-empt China from gaining control of a strategically important piece of real estate.
The island would be a good place to launch efforts to track Chinese submarines that might, for example, listen in on undersea data cables in the region, he said.
Australians have expressed alarm in recent months about growing Chinese influence in the South Pacific and there are fears that they may attempt to establish a military presence. China has provided more than $2.3 billion in aid to governments in the region since 2006, according to Australia's Lowy Institute.
Chinese interest in developing infrastructure in Papua New Guinea may be motivated by more than commercial considerations, Lowy senior fellow Euan Graham said Tuesday.
"That has spurred the Australians and Americans into making a better offer that would establish a joint Australian PNG base," he said.
In August, Indo-Pacific Command chief Adm. Philip Davidson visited Port Moresby, which will host a meeting of Asia-Pacific leaders next month.
Manus is just over 1,000 miles south of Guam, where Marines are scheduled to relocate from Okinawa, and 1,300 miles east of Darwin, where a U.S. rotational force is slated to increase to 2,500 Marines.
The island might be an option for basing ships to support the Marines' amphibious operations since there are limited facilities for warships in Darwin, Graham said.
Lombrum is already being upgraded to accommodate four Guardian-class coastal patrol ships that Australia is providing Papua New Guinea, he said.
Pacific nations are getting 21 of the patrol vessels from Australia, and Manus could serve as a support hub. Like many South Pacific nations, Papua New Guinea lacks the capability to monitor what's going on inside its vast maritime economic zone, Graham said.
Australia is watching Chinese efforts in the region closely. China will find somewhere to base its forces there if it is determined but for the moment the U.S. and Australia seem to have kept them out of areas they were looking at, he said.
If the Chinese made an offer to the Solomon Islands or somewhere else in the region the Australians "would be ahead of the curve," he said.
robson.seth@stripes.com Twitter: @SethRobson1