Panetta set to visit Australia, focus on rotational deployments
by
Jennifer Hlad
November 12, 2012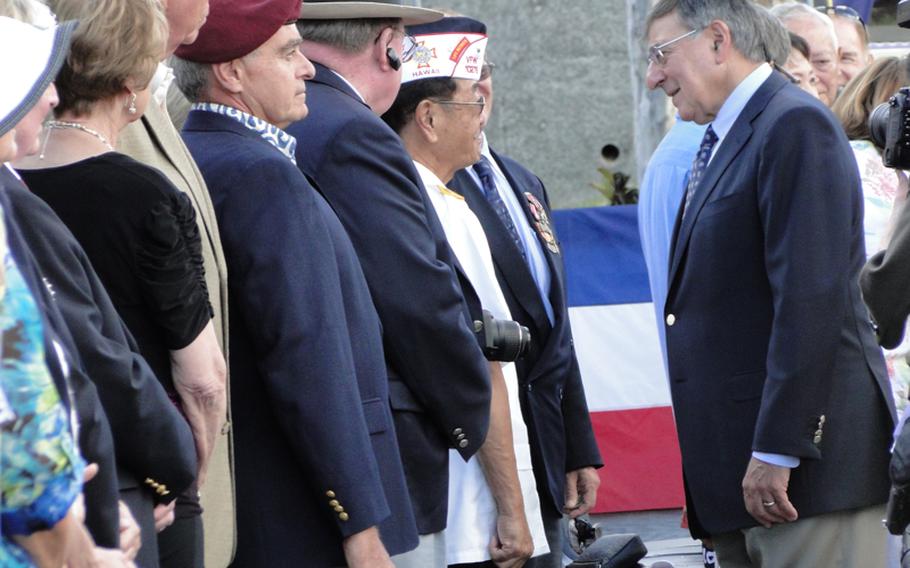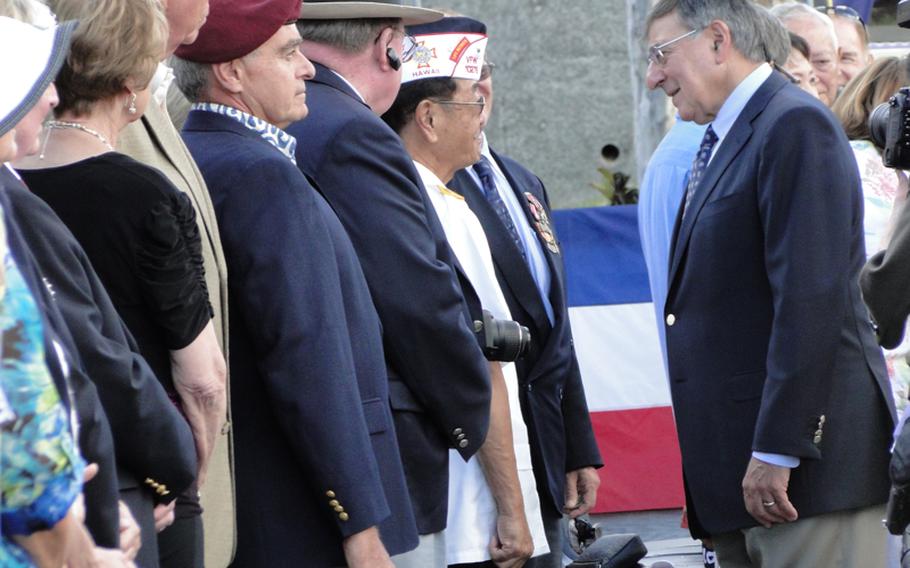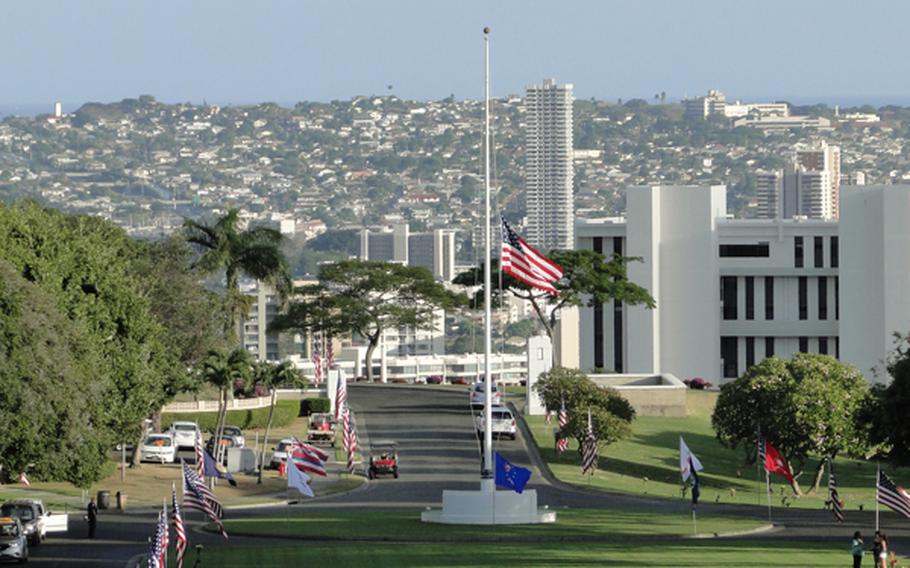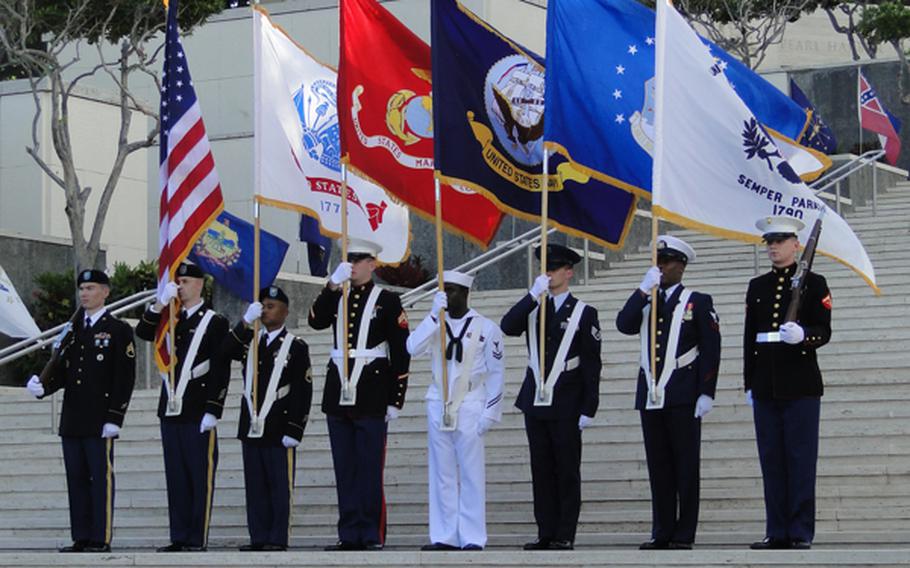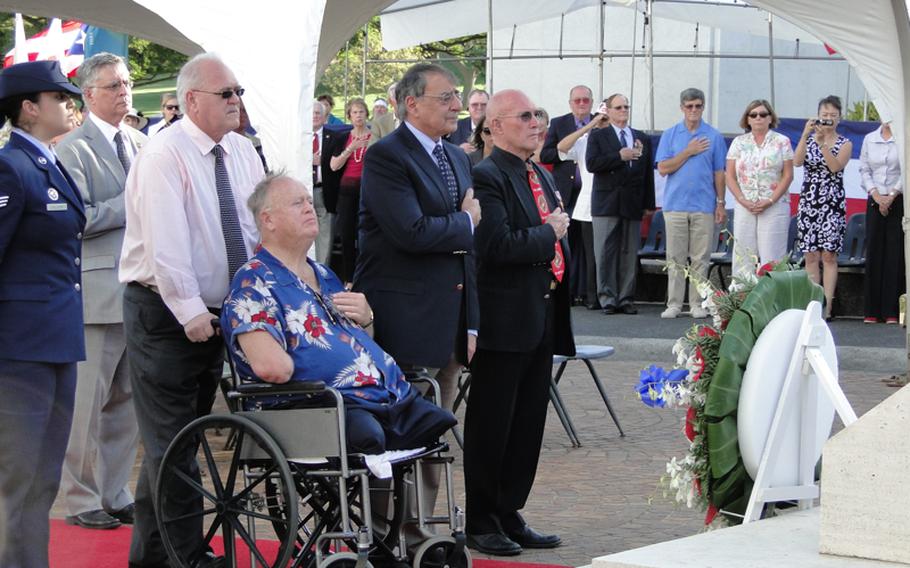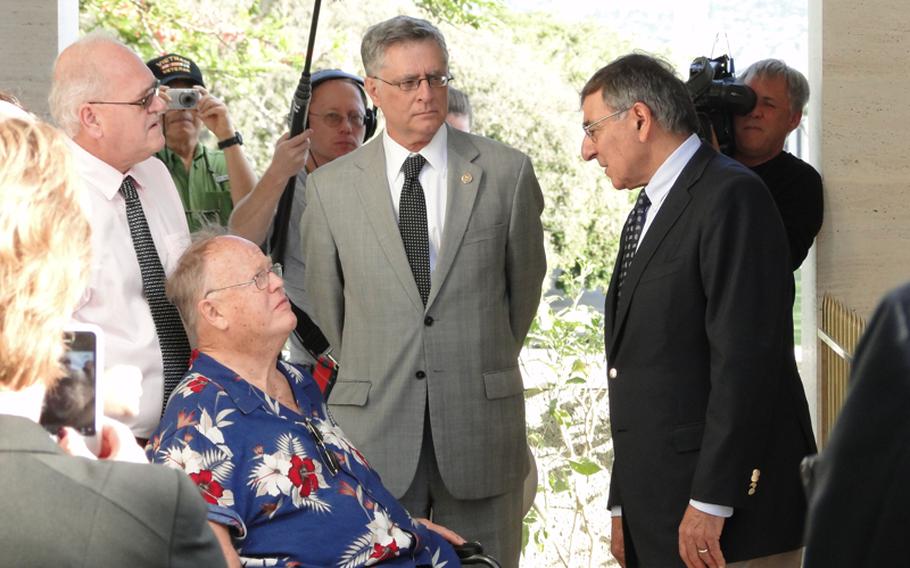 ABOARD A MILITARY AIRCRAFT – Defense Secretary Leon Panetta will focus on Marine Corps and Air Force rotational deployments to Australia when he meets with Australian leaders Tuesday and Wednesday, a senior defense official said.
The rotations are "very much in a good place, it's just that these senior-level meetings have a way of moving the ball forward and deepening the implementation, so we're going to try to keep this on track as well as deepen and broaden our cooperation with the Australians," said the senior defense official, who provided a trip overview on the condition of anonymity.
Panetta is traveling to Asia for the third time this year in an effort to strengthen existing regional defense relationships and help the U.S. move forward with plans to shift more forces to the Pacific.
Panetta, Secretary of State Hillary Clinton, Chairman of the Joint Chiefs of Staff Gen. Martin Dempsey and U.S. Pacific Command commander Adm. Samuel Locklear will meet with Australian leaders in Perth early this week before Panetta travels to Thailand and Cambodia.
Marine Corps and Air Force rotational deployments, in which troops deploy to Australia but periodically leave the country for exercises during the deployment period, is part of the Pacific rebalance plan.
The first company of Marines – 2nd Battalion, 3rd Marine Regiment's Company F – deployed to Darwin, Australia, earlier this year and returned to their home base in Hawaii in September. A second deployment of about 250 Marines is planned for March or April.
While smaller groups of Marines rotate in and out of Australia, U.S. leaders want to be able to deploy upwards of 2,500 Marines at one time, the defense official said.
"What you'll see over the next year [are] more exercises, more multilateral engagement, both with the Australians and with other countries in Southeast Asia," the senior defense official said. "We're building the ship as we're sailing the ship."
The Air Force already has a very close relationship with the Australian air force, but the U.S. now is trying to increase the number of airmen rotating in and out of the country, he said. The U.S. Air Force completed one exercise with Australia this year and plans another next year. Eventually, the U.S. hopes to use those exercises as "a hook" for a longer deployments to the area, he said.
Though there has been some discussion about expanding U.S. access to Australian naval bases and perhaps building more permanent facilities, another senior defense official stressed that increasing the U.S. presence in a region does not necessarily mean more construction.
"We can have a strong presence without having a permanent presence somewhere," he said.
Panetta's visit to Thailand later in the week will be his first visit to the country since 2008, and talks there will focus on strengthening the defense relationship between the two countries, defense officials said.
At an Association of Southeast Asian Nations defense ministerial summit in Cambodia, Panetta plans to talk about how the U.S. and Asian nations can work together on things like humanitarian assistance, counter piracy and counter proliferation. He'll also answer more questions about the Pacific rebalance, the first senior defense official said.
"I think his message will be: The rebalance is real, the rebalance is sustainable," he said.
The impending sequestration could threaten the strategy, at least in the short term, Pentagon press secretary George Little said.
"Sequestration would be devastating across the defense budget, and, at least temporarily, could put our rebalance off balance," he said. "This is yet another reason why Congress needs to do its job and de-trigger this absurd mechanism that was created to avoid absurdity."
hladj@stripes.comTwitter: @jhlad
if(typeof(dstb)!= "undefined"){ dstb();}if(typeof(dstb)!= "undefined"){ dstb();}if(typeof(dstb)!= "undefined"){ dstb();}if(typeof(dstb)!= "undefined"){ dstb();}if(typeof(dstb)!= "undefined"){ dstb();}
if(typeof(dstb)!= "undefined"){ dstb();}
if(typeof(dstb)!= "undefined"){ dstb();}
if(typeof(dstb)!= "undefined"){ dstb();}
if(typeof(dstb)!= "undefined"){ dstb();}
if(typeof(dstb)!= "undefined"){ dstb();}
if(typeof(dstb)!= "undefined"){ dstb();}
if(typeof(dstb)!= "undefined"){ dstb();}
if(typeof(dstb)!= "undefined"){ dstb();}
if(typeof(dstb)!= "undefined"){ dstb();}
if(typeof(dstb)!= "undefined"){ dstb();}
if(typeof(dstb)!= "undefined"){ dstb();}
if(typeof(dstb)!= "undefined"){ dstb();}
if(typeof(dstb)!= "undefined"){ dstb();}
if(typeof(dstb)!= "undefined"){ dstb();}
if(typeof(dstb)!= "undefined"){ dstb();}
if(typeof(dstb)!= "undefined"){ dstb();}