Panetta calls for closer military ties during trip to China
by
Chris Carroll
September 18, 2012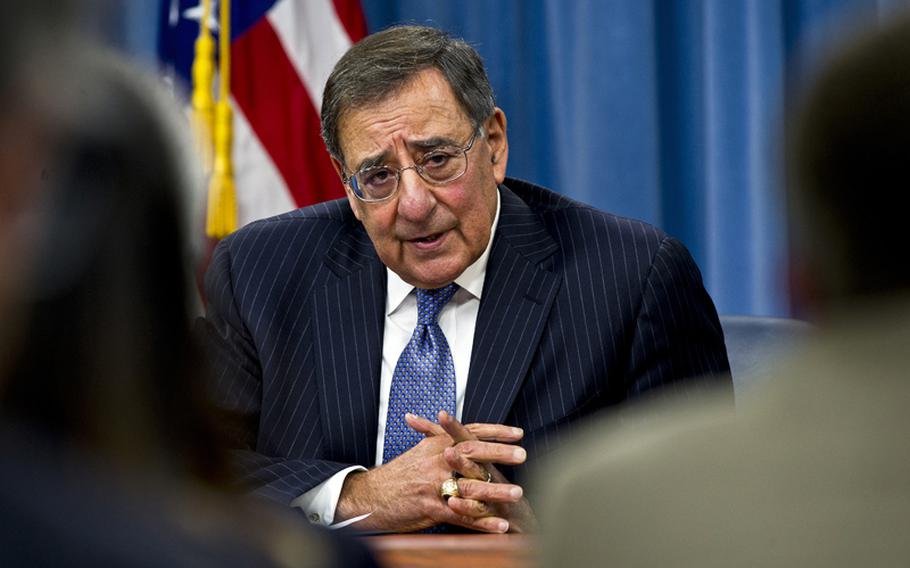 BEIJING — Closer military ties are the key to a strong relationship between the United States and China, Defense Secretary Leon Panetta said Tuesday as he embarked on three days of official visits and tours of military installations in the Chinese capital and beyond.
"Our goal is to have the United States and China establish the most important bilateral relationship in the world," Panetta told Chinese Defense Minister Gen. Liang Guanglie. Moments earlier, under a brilliant blue sky outside the ministry, Liang had hosted an arrival ceremony with a military band and an honor guard composed of troops from the Chinese army, navy and air force.
Panetta comes to China on a delicate mission: to find common ground and create mutual trust even as both countries build their military postures in the Asia-Pacific region.
It's at a delicate time, as well, with China and close U.S. ally Japan squaring off in a mounting crisis over ownership of an uninhabited island chain in the East China Sea. Anti-Japanese demonstrations brought on by the territorial dispute continued in China on Tuesday, the anniversary of the 1931 Japanese invasion of Manchuria. Many Japanese firms suspended operations for the day out of fear of violent demonstrations.
Panetta has sought to cast the planned U.S. "rebalance" toward the Pacific — which would include a greater presence of U.S. military ships and aircraft in the region — as a strategic shift that would benefit mutual interests of both the U.S. and China. Among the shared priorities are anti-piracy operations, nuclear proliferation concerns and drug smuggling, he said.
As a sign of cooperation, Panetta said the United States had asked China to send a ship to participate in the 2014 RIMPAC, a major yearly multilateral maritime exercise in the Pacific.
Liang agreed Tuesday that the U.S. and China "need to discard the zero-sum mentality" and work toward greater trust and cooperation in the region.
But Panetta has also been pushing on the current trip, which included an earlier stop in Tokyo, for China to exercise restraint in its various territorial disputes in the waters off its shores, including the one with Japan.
After the Japanese government purchased several of the islands the Japanese call Senkaku and the Chinese call Diaoyu from private owners last week, China dispatched warships to the area. Though Panetta said the United States doesn't take a side in the dispute, he called for an end to provocative moves.
But Liang on Tuesday said hundreds of years of history and international law prove the islands belong to China, and the recent flare-up was caused entirely by the Japanese government's purchase. China, he indicated, won't be backing down.
"We reserve rights for further actions," he said. "Of course, that being said, we still hope for a peaceful and negotiated solution to this issue."
carrollc@stripes.comTwitter: @ChrisCarroll_
---
---
---
---