PACOM chief: China spying on RIMPAC brings 'good news'
by
Jon Harper
July 29, 2014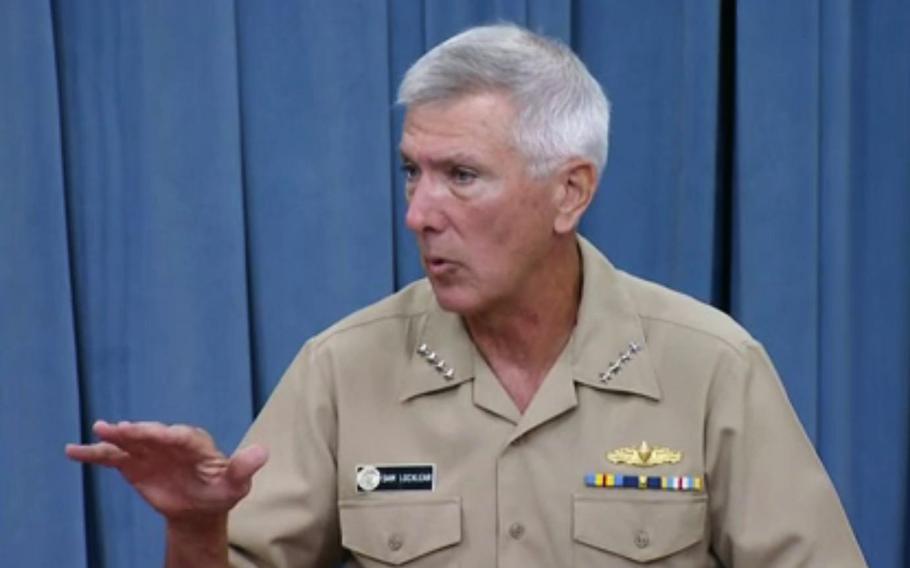 WASHINGTON — A decision by China to spy on a U.S.-led military exercise could be a positive sign, according to the leader of American forces in the Pacific.
The Chinese navy is participating in RIMPAC — the world's largest multinational naval exercise — for the first time this year after being invited by the United States. But Beijing also sent an auxiliary general intelligence ship off the coast of Hawaii to monitor the event.
"The good news about this is it's a recognition, I think, or acceptance by the Chinese that what we've been saying to them for some time is that military operations and survey operations in another country's [maritime zones] are within international law and are acceptable, and this is a fundamental right that nations have," Adm. Samuel Locklear III, the commander of U.S. Pacific Command, told reporters at the Pentagon on Tuesday.
A country's maritime zone extends beyond its territorial waters. Countries are allowed to exploit resources within their zones, but they may not prevent other nations' ships from operating in those areas.
For years, China has protested American naval activities within its zones, including intelligence gathering. Beijing claims most of the South and East China Seas as its territorial waters, but they are not recognized as such by international law.
Despite Locklear's assertions, the Chinese government has given no indication that it now acknowledges the U.S. military's right to conduct operations in those waters.
Although legal, Locklear said China's decision to dispatch a spy ship to monitor an exercise that it's directly participating in for the first time seems strange.
"This is within the law and it's their right to do it," but the exercise is "an opportunity to build trust and confidence," he said. "The introduction of the AGI kind of made it look a little odd."
However, the vessel's presence "hasn't created any difficulties in the exercise," he said.
The Chinese military is slated to conduct a unilateral exercise this week in the East China Sea, and the PACOM chief suggested that the U.S. will be monitoring it.
"Will we be concerned about the type of operations they're doing? I mean, to the same degree that they're concerned about operations we do," Locklear said. "We all kind of keep an eye on each other."
harper.jon@stripes.com Twitter: @JHarperStripes
---
---
---
---