Pacific Air Forces practice short-notice readiness for typhoon operations
---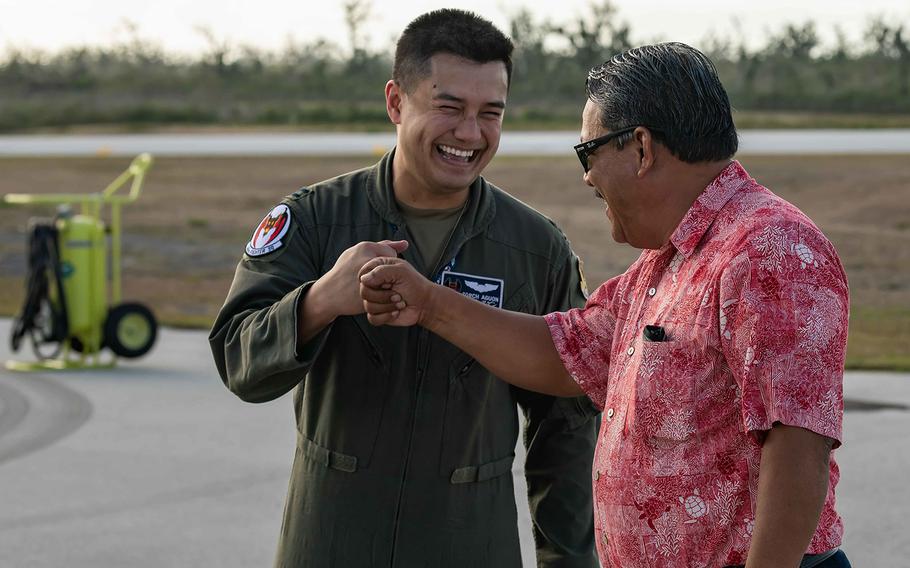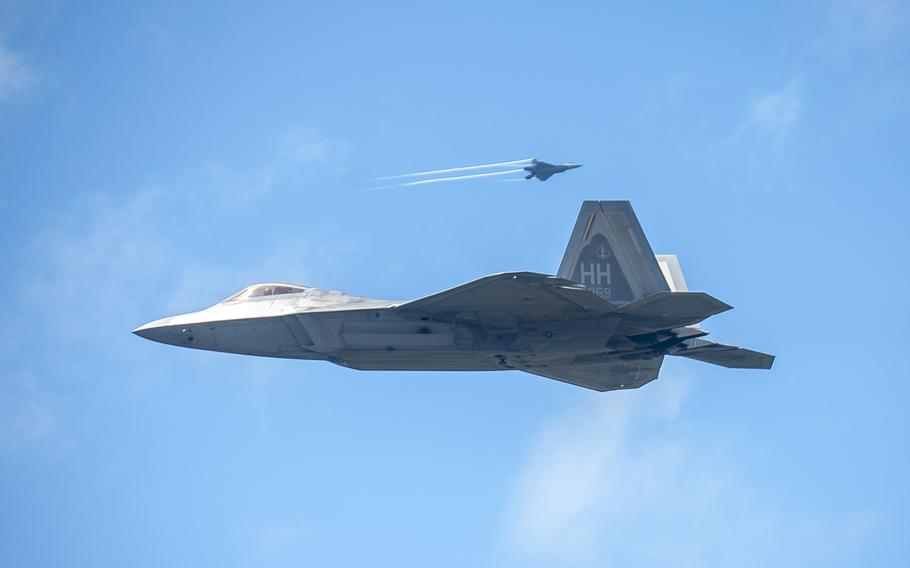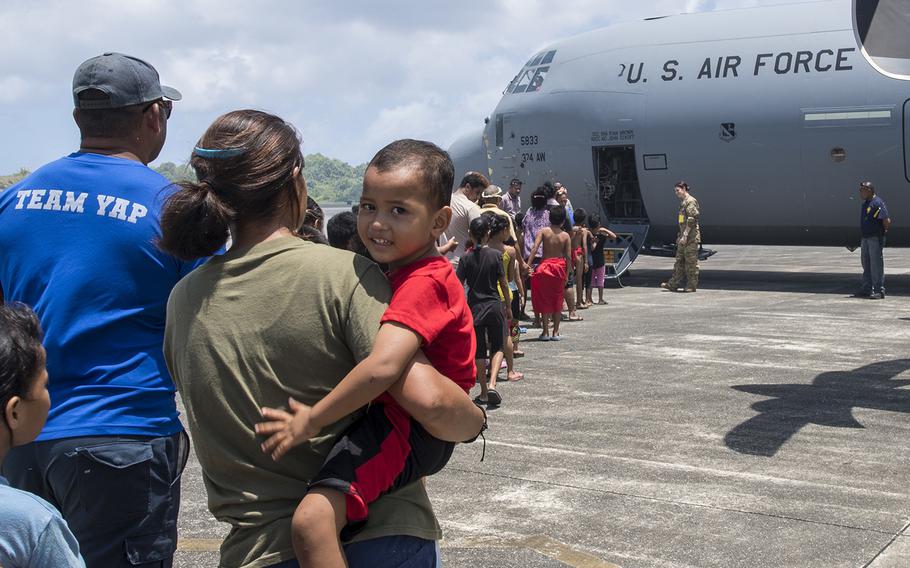 Airmen from seven air wings across the Pacific recently tested their ability to disperse aircraft, reorganize elsewhere and operate in the face of extreme weather.
The exercise, Resilient Typhoon, began April 22 at Andersen Air Force Base, Guam, where U.S. airmen from Japan, Hawaii and Alaska gathered and then moved to airfields in the Federated States of Micronesia, the Commonwealth of the Northern Marianas and Guam itself, according to the Pacific Air Forces.
The drills lasted until April 26 and included airfields on the islands of Tinian and Saipan in the Northern Marianas, two areas devastated by a super typhoon last fall.
Throughout the exercise, involving aircraft ranging from F-16s to C-130Js, airmen trained to rapidly move personnel and supplies, erect post-disaster communications and deliver airfield rescue firefighting.
Extreme weather in just the past year illustrates the importance of this training. Severe weather and a typhoon most recently interrupted exercise Cope North in Guam, for example.
"Operational environments and global threats evolve rapidly," Brig. Gen. Michael Winkler, Pacific Air Forces director of strategy, plans and programs, said in the statement from Pacific Air Forces. "We must ensure that all forward-deployed forces are ready for a potential contingency with little notice and that we can move more fluidly across the theater to seize, retain and exploit the initiative in any environment."
Last year 35 numbered storms, three above the annual average, blew across the western Pacific Ocean, including seven super typhoons.
One of them, Yutu, the second-strongest typhoon to ever hit a U.S. state or territory since record keeping began in 1958, in late October struck the Northern Marianas.
In February, Super Typhoon Wutip, the first-ever Category 5 tropical cyclone recorded in the northern hemisphere outside typhoon season, formed 200 miles southwest of Guam. It brushed by the island and peaked at sustained winds of 161 mph before weakening in the east Philippine Sea.
Wutip on Feb. 22 interrupted the Cope North exercise at Andersen Air Force Base.
The Resilient Typhoon exercise last month was also designed to maintain readiness in support of regional allies, as well as train to quickly adapt and respond, according to the statement.
"Pacific Air Forces appreciates the long history of support it has enjoyed in the region and strives to be a good partner with the people across Micronesia in support of a free and open Indo-Pacific," said Winkley. "These exercises serve to enhance our relationship, while also providing invaluable training and operational readiness."
Stars and Stripes reporter Dave Ornauer contributed to this report.
vazquez.carlos@stripes.com Twitter: @StripesCarlos
---
---
---
---