Online fundraiser for family of injured Sasebo sailor quickly surpasses $10,000 goal
by
James Bolinger
December 17, 2019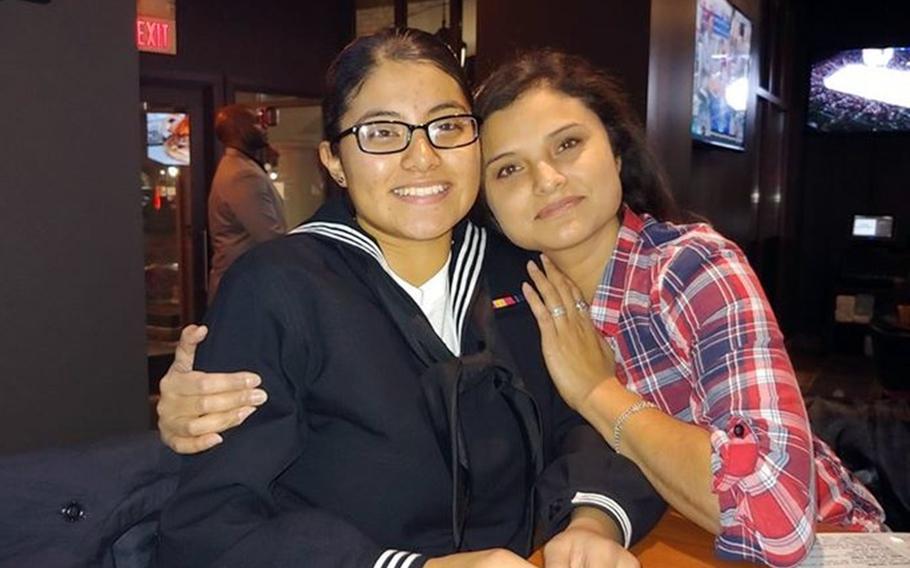 A crowdfunding campaign started by the family of a gravely injured sailor assigned to a base in Japan has exceeded its $10,000 goal in less than 24 hours.
The GoFundMe page identifies the sailor as 20-year-old Janet Castillo, who enlisted in the Navy in September 2018 and has been stationed at Sasebo Naval Base since March. Her rank and hometown were not available Tuesday.
According to the post, which was started Monday by Castillo's mother, Melissa Rodriguez, the sailor was leaving a Christmas gathering Saturday when she was struck by a motorcycle and then run over by another vehicle.
Task Force 76 spokesman Lt. Cmdr. Kristine Volk confirmed Tuesday that Castillo is being treated for injuries suffered in an accident outside Sasebo's main gate just before midnight.
Castillo underwent surgery Tuesday on her right leg and hip, according to the GoFundMe post. She will have surgery again Wednesday on her left leg and hip.
The Navy would not confirm Castillo's injuries, citing privacy concerns.
"Our thoughts and prayers are with this Sailor, family and friends and all who are affected by this tragic incident," Volk said.
The funds raised will support her family's stay in Japan while Castillo recovers.
"The U.S. Navy has advised me as her mother, to travel to Japan to be by my daughter's side," wrote Rodriguez, who was flying to Japan from Pearland, Texas.
"I am having to leave my job, and my family behind to be at Janet's bedside. Although the U.S. Navy will pay for my travel arrangements and my stay in Japan, they will only compensate for me, as I am her only emergency contact. We need help to raise funds to bring a second family member to travel with me and help me and my daughter get through this tragedy."
More than $12,300 had been pledged by more than 180 donors as of Tuesday evening in Japan.
"Thank you thank you thank you all so very much! I am in awe of the out pour of your support and generosity," Rodriguez wrote in an update posted Tuesday. "You all have done for us something that we will never be able to repay you for! I pray that every one of you are blessed!"
Attempts to reach the family for comment were not immediately successful.
bolinger.james@stripes.com Twitter: @bolingerj2004