Okinawan group collects over 100,000 signatures for relocation referendum
by
Aya Ichihashi Matthew M. Burke
August 2, 2018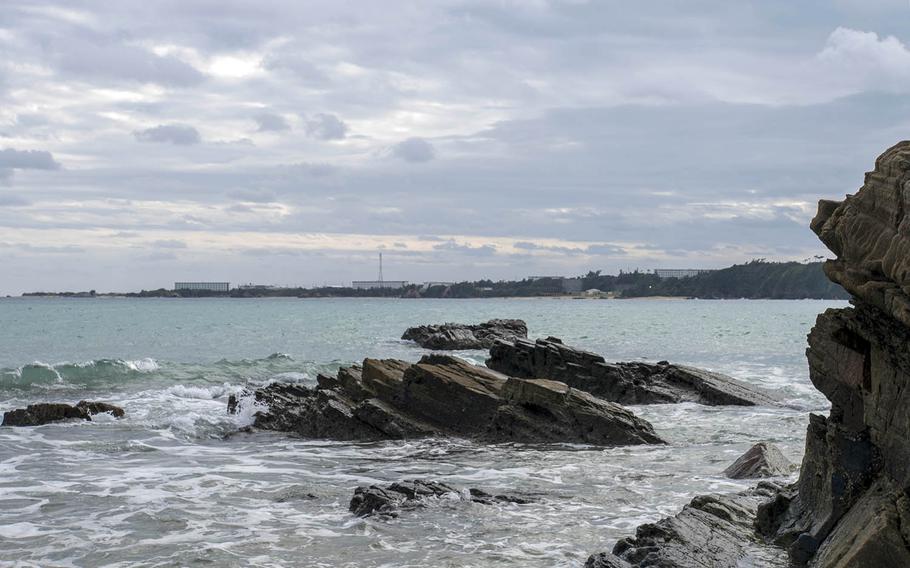 CAMP FOSTER, Okinawa — Okinawans opposed to the relocation of Marine Corps Air Station Futenma have collected enough signatures to request a referendum on a key piece of the construction plan.
The Henoko Referendum Group wants voters to decide whether to fill in a section of Oura Bay so that a Marine Corps runway can be built at Camp Schwab. That runway would facilitate Futenma's closure and relocation to the remote northern coastal base.
Group chairman Jinshiroh Motoyama, 27, said they began collecting signatures at local supermarkets in May and reached 100,979 — about 76,000 more than needed — on Tuesday.
The signatures have been sent to each district's election commission for validation, which should be done in the next 20 days, Motoyama said.
If 24,000 of the signatures are validated, the group will have 10 days to request the referendum from Okinawa Gov. Takeshi Onaga, who opposes the relocation. The prefectural government would then discuss the matter during its next scheduled meeting.
"I want every local to express their opinion about the Henoko landfill regardless," Motoyama said. "Our voice must be heard and should be reflected."
Futenma, which is in a densely packed urban area, has been targeted for safety concerns. Locals want the base closed and relocated, and some have been fighting the plan to shift air operations to Schwab by insisting they be moved off-island.
The Marine Corps has said its air operations need to be where the Marines are in case something were to happen on the Korean Peninsula or Japan's southern island chain.
The United States is bound by security treaties to defend Japan.