Okinawa Marines rescue Japanese hiker suffering seizure on Mount Fuji
---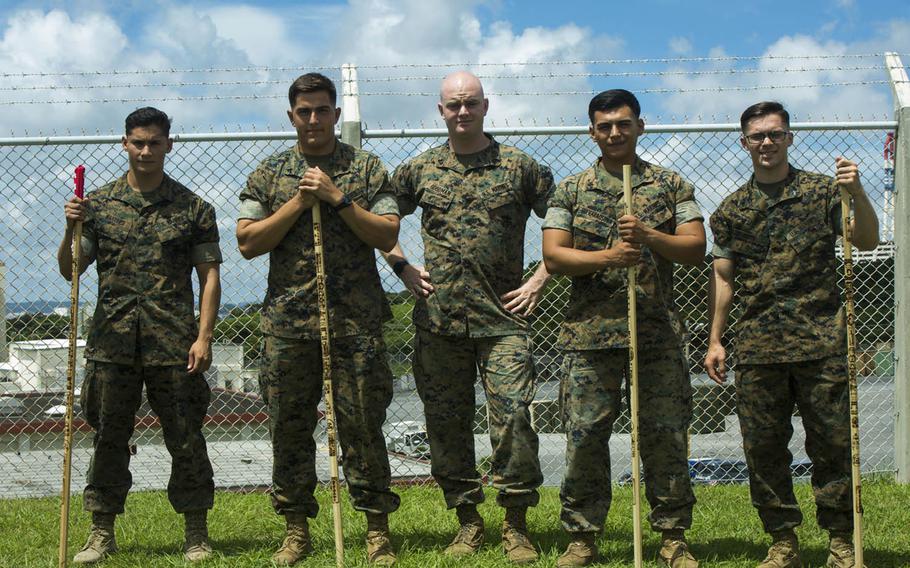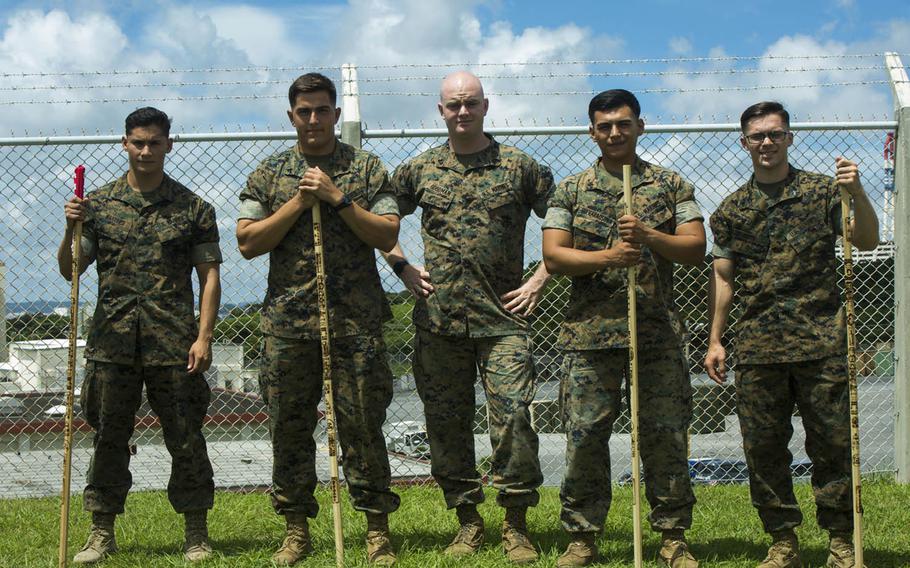 CAMP FOSTER, Okinawa — It was just another picturesque summer day on Japan's tallest peak until a medical emergency arose.
Marine corporals Otto Thiele, Christopher Ehms and Eric Goodman, and lance corporals Antonio Martinez and Avelardo Guevara Osuna had summited Mount Fuji — approximately 60 miles outside Tokyo — and were on the way down when they encountered a stricken hiker.
The 28-year-old woman, Moe Oda, was suffering a seizure, shaking violently on the ground. She also had a high fever.
"Please carry," uttered Oda's panicked father, Yoshihiro.
The five Okinawa-based Marines from Combat Logistics Regiment 35, III Marine Expeditionary Force did not hesitate and immediately sprang into action. They stripped off their shirts, and using their walking sticks, fashioned a makeshift stretcher. They carried Oda down Fuji's winding trails until they reached medics, potentially saving the young woman's life.
"For us, it was second nature," Ehms would later tell a Marine Corps publication. "Immediately we [thought], 'She needs to get down; let's get her down.' We were so calm during the situation."
In an interview with Stars and Stripes Monday, the Marines said that they had traveled to the Japanese mainland on the long July Fourth weekend with the sole intent of climbing the sacred mountain. After summiting, they snapped photos and enjoyed the view. They had no idea what lay in store for them on the trail ahead.
As they made their way down, a flustered female hiker approached Thiele asking for a doctor, he said. Thiele looked up and saw Goodman shouting and waving his hands. He ran up and met Goodman and the rest of the Marines. There, he saw Oda on the ground.
Thiele said he called mountain rescue, but that they couldn't understand each other. So he got the phone to Oda's father.
Because of the elevation, rescuers couldn't get emergency vehicles up to them. Somehow, Yoshihiro would have to get his daughter down the mountain on his own. He turned to the Marines and asked for help.
"We looked at each other and looked at our [hiking] sticks," Thiele said. "Nobody really said anything. We just started making a stretcher with our shirts."
A bystander told them it would never hold the woman.
For the Marines, making a stretcher out of their shirts and walking sticks was particularly ironic. It is one of the skills taught at the Jungle Warfare Training Center in northern Okinawa. Thiele recalled learning the technique in the Okinawan jungle.
"At the time, we joked that we would never use this in real life," Thiele said with a smile.
After they had Oda loaded onto the stretcher, they began to carry her down. It was approximately two miles to the next checkpoint, called the 5th Station. Ehms ran ahead with their gear to alert rescue personnel to be ready.
A mile in, Oda went completely limp and became unresponsive. It became a race against time.
"The terrain was pretty rough," Guevara Osuna said. "We were like, 'We have to get her down now,' but we couldn't really speed up the pace because of the terrain."
Out of breath and shirtless, Ehms arrived at the 5th Station. They eventually translated what he was saying and got a tractor ready to bring Oda down the mountain.
When the Marines arrived with Oda on the stretcher, she was rushed inside. Mountain rescue personnel attempted to revive her. Bedding was placed in the tractor and she was eventually strapped in and hustled down the mountain.
"They sped her off," Ehms said. "That's when we got our shirts back."
At the bottom, Oda received care at a medical facility before heading off to a hospital. By the time the Marines got to the bottom, they had almost missed the last bus from the mountain. The next day, they went to a fish market before heading home to Okinawa.
"It felt good to get her down," Thiele said. However, they said they weren't really able to feel good about what they had done, because they didn't know if Oda was OK.
"We were all really worried about her," Thiele told the Marine Corps publication.
A few days later, they received a note from one of the other hikers who had been there when Oda went down. It said she had recovered and was doing fine. Thiele and the other Marines breathed a sigh of relief.
Yoshihiro Oda then reached out to the Marine Corps to thank them for what the Marines had done. The Marines were just thankful they were in the right place at the right time to help and that the story had a happy ending.
"We were there. Why wouldn't we bring her down?" Ehms said. "Of course we were going to do something."
This isn't the first time U.S. servicemembers have come to the rescue on Japan's tallest peak. In December 2011, a group of Navy explosive ordnance disposal sailors from Sasebo Naval Base rescued a 60-year-old Japanese man after he fell from a peak near the summit.
---
---
---
---