Okinawa Marines are investigating bloody weekend brawl at seaside tourist hub
by
Hana Kusumoto Matthew M. Burke
October 6, 2020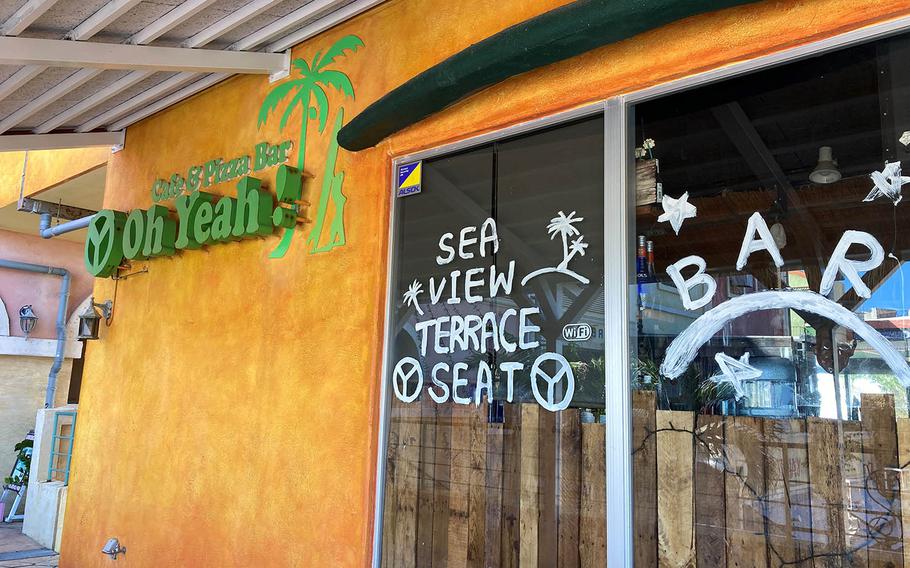 CAMP FOSTER, Okinawa — The Marine Corps is investigating how a bloody brawl occurred Saturday night between about two dozen off-duty U.S. military personnel at American Village, an Okinawa tourist hub in Mihama.
An argument that started in a line to order food at Café and Pizza Bar Oh Yeah! around 10 p.m. escalated into spilled blood and broken glasses, a manager told Stars and Stripes on Tuesday. Oh Yeah! is a popular bar and pub-style food chain on the second floor of the Oak Fashion Building.
"I was surprised" there was a fight, said the manager, who asked that his name not be published.
The manager said he ordered the arguing men onto a terrace to maintain social distancing. There, a scuffle ensued, and the men were asked to leave. The fight continued outside the front door of the bar.
Outside, about two dozen men shoved, punched and beat each other, the manager said.
Videos of the fight uploaded to Facebook show a tangle of bodies, punches being thrown and one man assaulting another, apparently unconscious man with a martial arts move. Flip flops and fedoras litter the ground.
The manager said he called police about 10 minutes into the incident. The men ran when they arrived.
The fight had broken up by the time police arrived and no crime was observed, an Okinawa police spokesman told Stars and Stripes on Monday. It's customary in Japan for some government officials to speak to the media on condition of anonymity.
Two service personnel who returned to the establishment were handed over to Marine security forces, the spokesman said.
"We are conducting an investigation into the public disturbance in American Village on October 3rd," according to a statement from Marine Corps Installations Pacific on Monday. "Until that investigation is complete we cannot provide any additional information or details of those involved. We expect all Marines to obey Japanese law and uphold our core values of honor, courage, commitment at all times."
Cafe & Pizza Bar Oh Yeah! is popular with Americans, the manager said. Most come in to have a good time and leave without incident.
The manager said the bar and restaurant does not plan to file a complaint.
Stars and Stripes reporter Aya Ichihashi contributed to this report.
burke.matt@stripes.com Twitter: @MatthewMBurke1
kusumoto.hana@stripes.com Twitter: @HanaKusumoto