Okinawa governor appeals for Marine Corps Air Station Futenma closure in letter to US officials
by
Aya Ichihashi Matthew M. Burke
May 29, 2019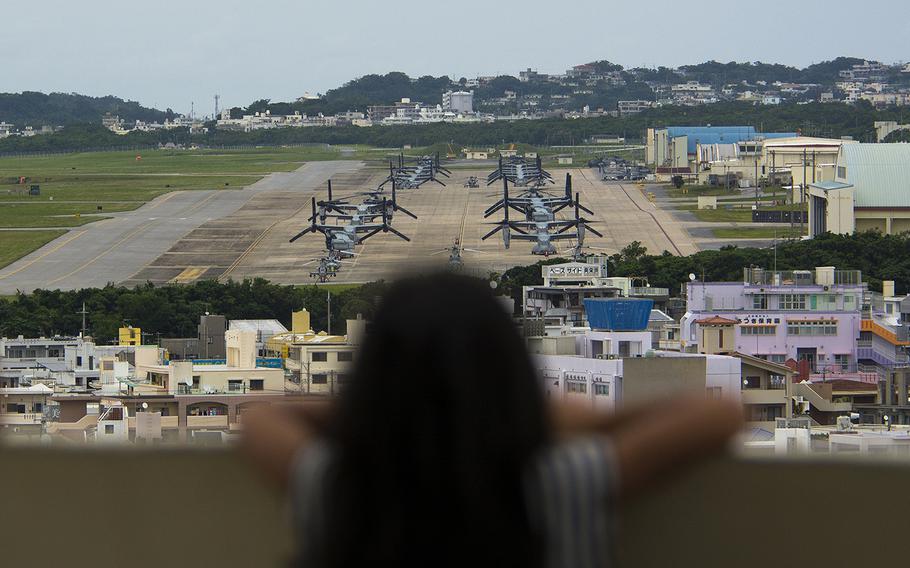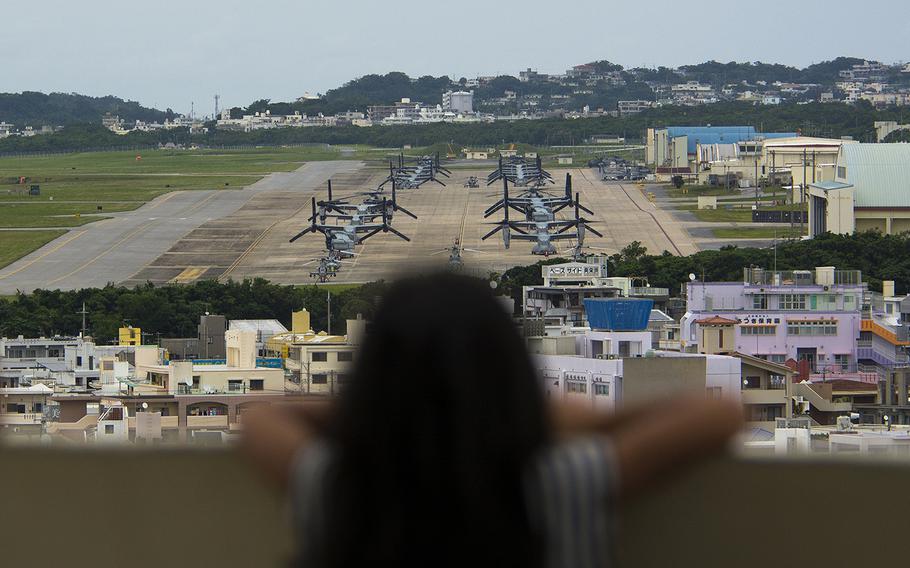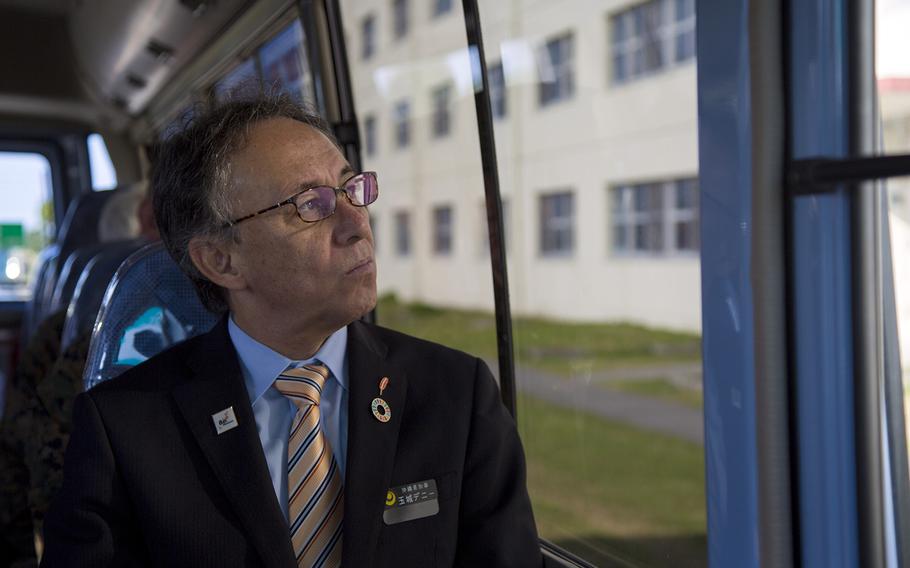 CAMP FOSTER, Okinawa — Okinawa Gov. Denny Tamaki has appealed to U.S. officials to shutter Marine Corps Air Station Futenma despite construction delays at its replacement facility and warned of civil unrest should the United States fail to take action.
Tamaki wrote Friday to U.S. Ambassador to Japan William Hagerty, Naha Consul General Robert Koepcke, U.S. Forces Japan commander Air Force Lt. Gen. Kevin Schneider and III Marine Expeditionary Force commander Lt. Gen. Eric Smith, a prefectural spokesman told Stars and Stripes Wednesday. The letters were released to the public Monday.
"The United States and residents of Okinawa share a history of having fiercely confronted one another across the fence when Okinawa was under U.S. administration," Tamaki wrote. "If the U.S. continues to use [MCAS Futenma], it may give rise to anti-base protests against all U.S. military bases in Okinawa, or even an overall anti-U.S. movement like what was seen in the past. If that happens, such movements would have a significant impact on the Japan-U.S. Security Arrangements as well as the Japan-U.S. Alliance including operation of Kadena Air Base and White Beach Naval Facility."
Tamaki was referring to a turbulent time before Okinawa reverted to Japanese control in 1972, when public sentiment over the U.S. presence on Okinawa occasionally led to violent clashes between locals and the U.S. military.
Notably, the Koza riot of Dec. 20, 1970, involved thousands of locals and hundreds of military police, according to the Japan Times newspaper. Approximately 60 Americans were injured, 80 vehicles burned outside Kadena's Gate No. 2 and several buildings on base razed.
Tamaki's letter also stated that the U.S. is capable of handling issues involving China and North Korea with only its Navy and Air Force, once again asserting his position that Marine air operations can and should be moved off Okinawa altogether.
U.S. Embassy officials in Tokyo did not respond to requests seeking comment by Wednesday evening in Japan.
Futenma is in a densely packed urban area in central Okinawa, which has given rise to safety concerns. The plan is to close Futenma and relocate Marine air operations to Camp Schwab in a less-populated coastal area to the north. A runway is being built in Oura Bay at Henoko to facilitate the move.
The relocation plan has been met with small but fervent protests since 2006, when the U.S. and Japan decided to keep Marine air operations within the prefecture. The project was supposed to be completed by 2014 but has been slowed significantly by construction delays and unsuccessful court challenges by anti-base Okinawa governors.
Landfill work for the runway began in December 2018. Current estimates of completion of the project now stand somewhere around 2025-26 or later.
burke.matt@stripes.comichihashi.aya@stripes.com