Okinawa-based troops give their blood for Cobra Gold drills
---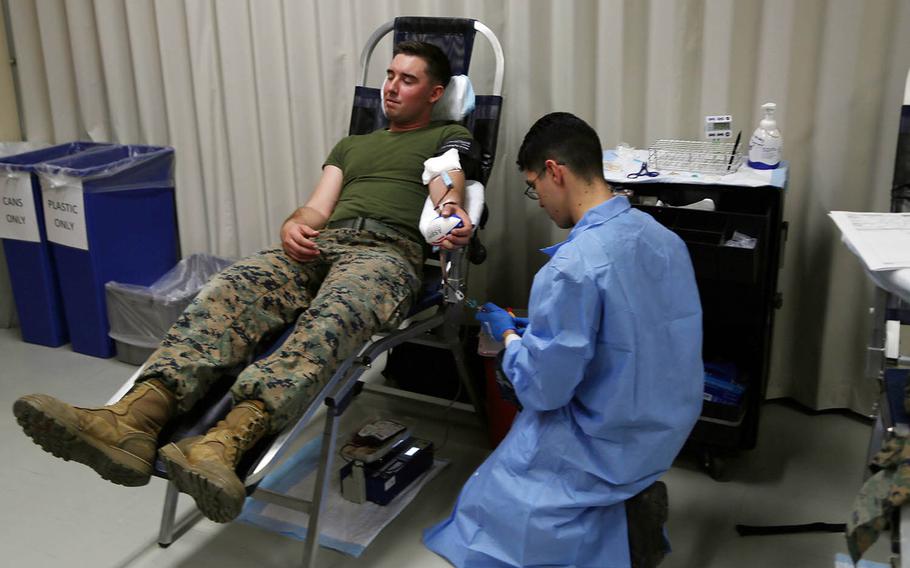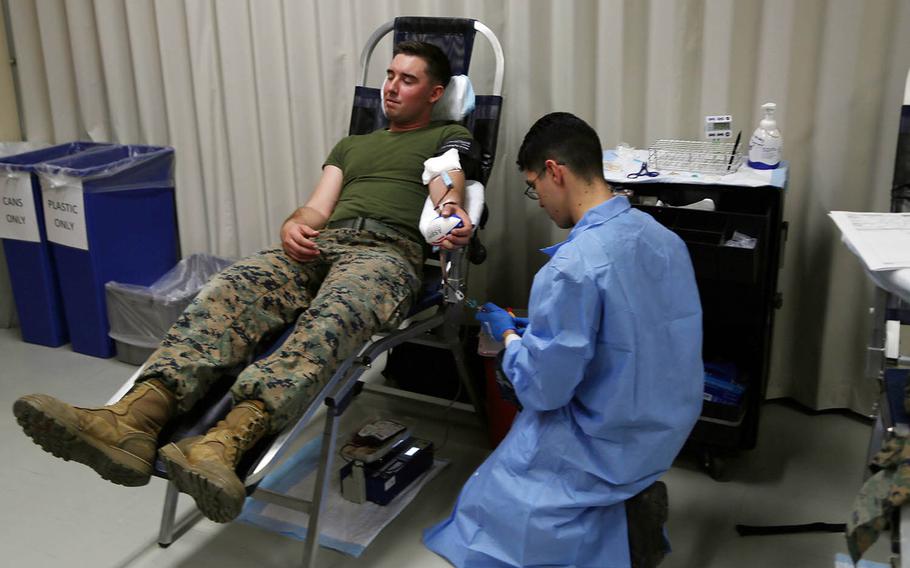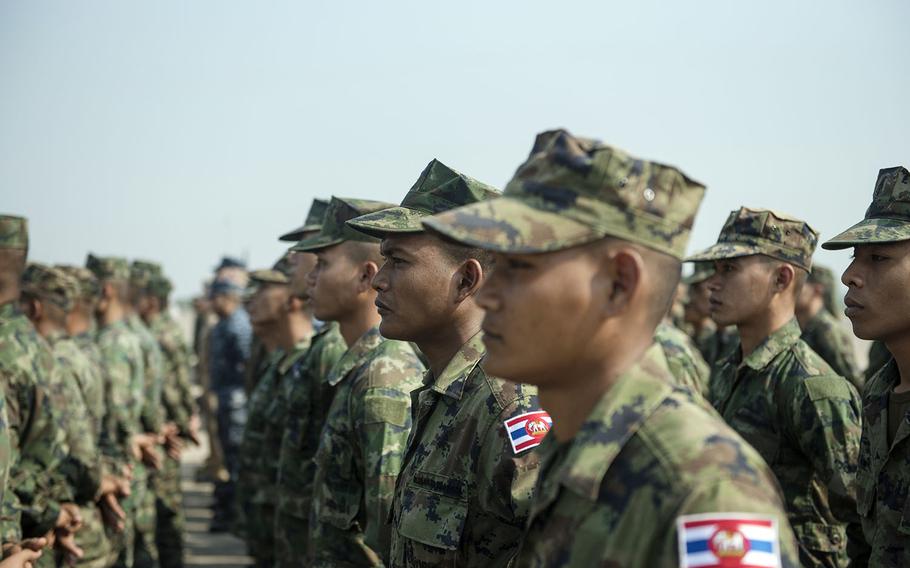 American servicemembers stationed around Okinawa have donated 55 pints of blood and 15 pints of blood plasma for Cobra Gold drills underway in Thailand.
The vital body fluids – collected during recent donation drives at bases on Japan's southern island prefecture – are intended for U.S. troops in case of emergencies during the largest multinational military exercise in Southeast Asia that kicked off Tuesday and runs through Feb. 23.
"Blood is the same as any other medical supplies," Navy Lt. Nii Adjei Oninku, a III Marine Expeditionary Force health service support officer, said in a Marine Corps statement. "We bring our own bandages, gauze, and tongue suppressors. So, we bring our own blood too."
The Armed Services Blood Program is storing the fluids at two civilian hospitals in Bangkok for the duration of the exercise. Any unused blood or plasma will be donated to the facilities.
"Every time there is a blood drive I try to donate," Marine Corps Pfc. Melvin Barnard, a defense clerk with Legal Services Support Section at Camp Foster, Okinawa, said in the statement. "I started donating because I figured it could help someone. So, why not do it?"
Now in its 37th year, Cobra Gold is aimed at improving coordination between U.S. forces and key allies in the region. More than 11,000 servicemembers from 29 nations are participating in the exercise, which will include evacuation drills, disaster-relief missions and traditional military drills such as amphibious landings. Participants include host Thailand, the United States, Japan, South Korea, Singapore, Indonesia, Malaysia and representatives from 22 other nations either observing or participating in a limited manner.
The exercise spurred controversy Tuesday after an officer from Myanmar was present at the opening ceremony at U-Tapao Air Base, Thailand. Myanmar, accused of human-rights violations against its Rohingya Muslim population, is not participating in this year's drills, although observers were originally invited to view humanitarian assistance and disaster-relief drills, a Pentagon spokesman said last week.
cook.leon@stripes.com Twitter: @LeonCook12
---
---
---
---