Okinawa-based soldier re-enlists underwater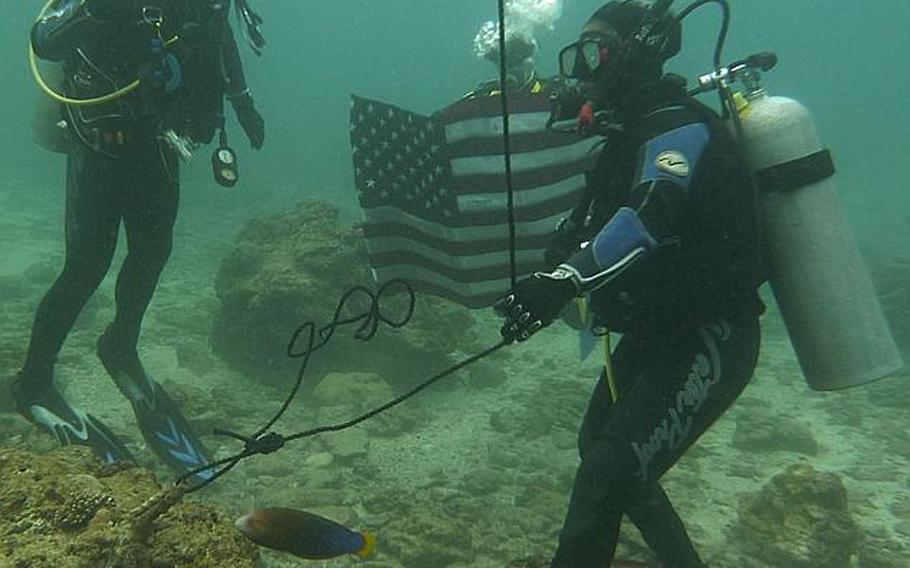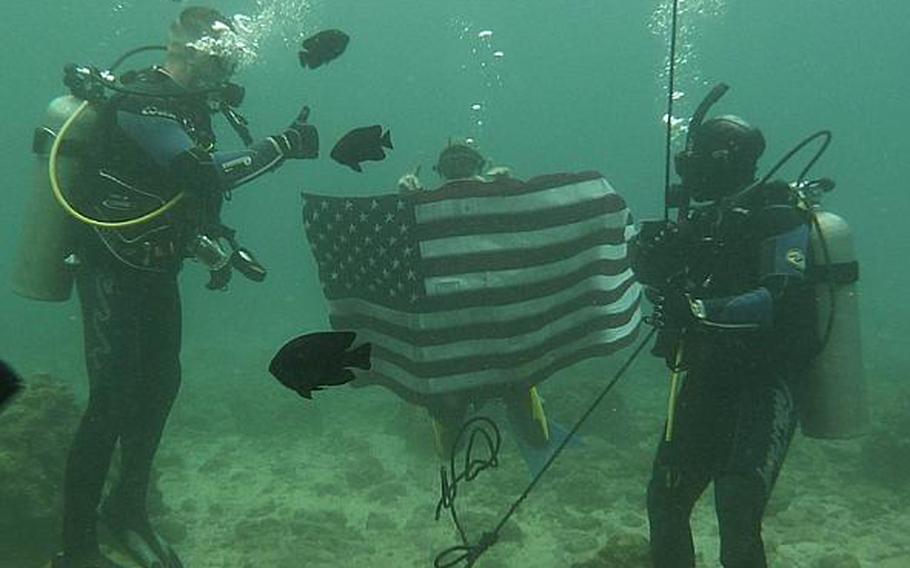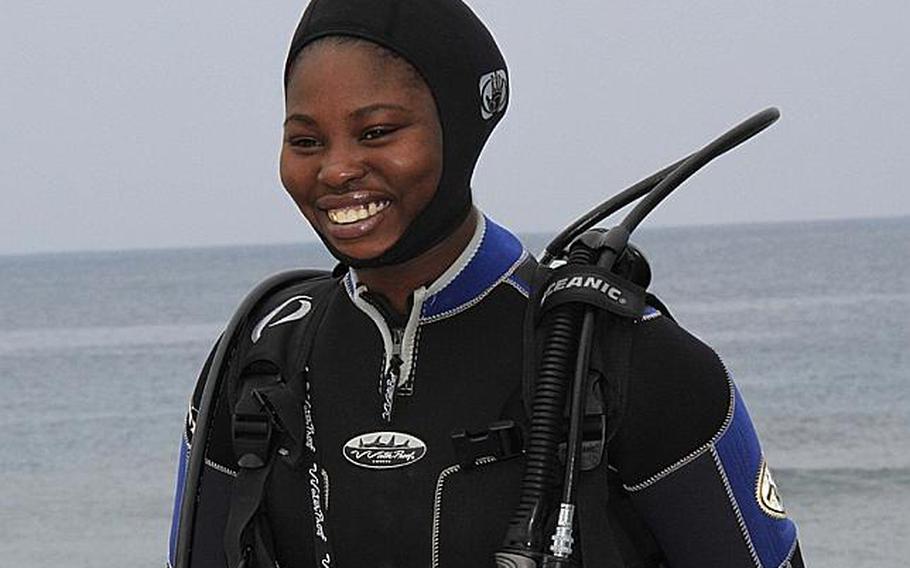 TOKYO — An Okinawa-based Army sergeant dived head-first into re-enlistment — 30 feet down to be exact.
Sgt. Juanita Tompkins, a paralegal specialist with Staff Judge Advocate, 10th Support Group at Torii Station, rededicated herself to the service Wednesday during an underwater ceremony, according to an Army news release.
Col. Lance. R. Koenig, commander of the 10th Support Group and the U.S. Army on Okinawa, presided over the ceremony.
"This represents a very important milestone in my life and I wanted the ceremony to be unique," Tompkins was quoted in the release. "What better way to highlight my experience as a soldier living and working on Okinawa then to re-enlist at a depth of 30 feet."
From staff reports