Okinawa-based airman arrested in suspected drunken-driving crash that injured two
by
Aya Ichihashi Matthew M. Burke
April 18, 2019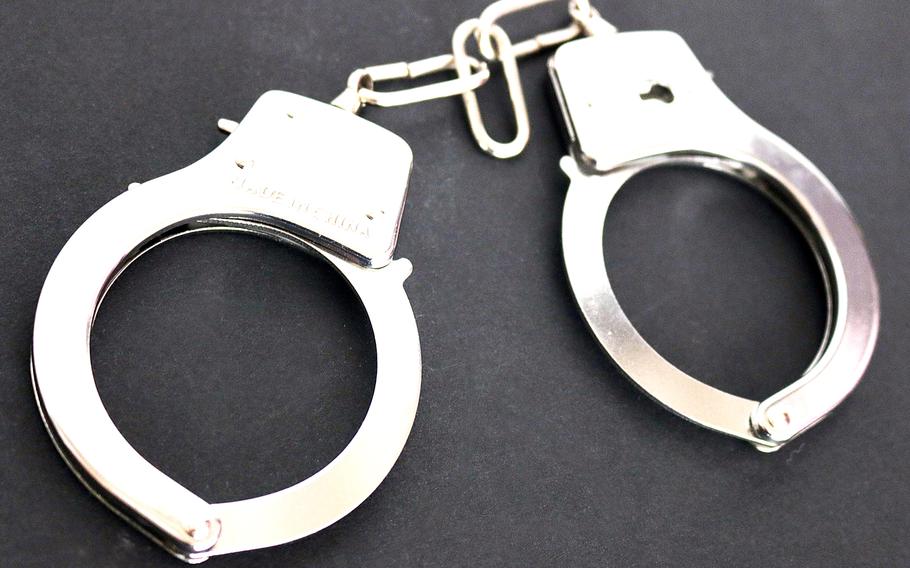 CAMP FOSTER, Okinawa — An airman assigned to Kadena Air Base was arrested early Wednesday on suspicion of drunken driving after his vehicle rear-ended a motorcycle and injured two people, police said Thursday.
Senior Airman Zachary Lamont Ransom, 26, was taken into custody at about 4:45 a.m. after the incident while driving north on Route 58 at Mihama in Chatan, said Okinawa Police Station deputy chief Hirotoshi Iha. Two people on the motorcycle suffered minor injuries to their arms.
When police arrived and administered a Breathalyzer test, the Ransom's blood-alcohol content was nearly twice Japan's legal limit of 0.03 percent, Iha said.
All 50 U.S. states have set 0.08 as the legal limit for driving under the influence or driving while impaired.
Ransom will be turned over to prosecutors to be officially charged with drunken driving and causing injury to motorists while drunken driving, Iha said. Police are investigating if he was on his way to work at the time of the collision.
Officials from Kadena's 18th Wing declined to comment on the case because it is an "ongoing investigation" when reached Thursday morning, but said they were cooperating with the prefectural police.
"The U.S. Air Force takes all incidents and allegations involving misconduct or illegal behavior seriously and will continue to provide support to [Okinawa Prefectural Police] as needed," the 18th Wing said in a statement to Stars and Stripes.
The arrest comes less than a week after an apparent slaying-suicide perpetrated by a Navy corpsman attached to the 3rd Marine Division.
The bodies of Petty Officer 3rd Class Gabriel Olivero, 32, of North Carolina, and Tamae Hindman, 44, of Okinawa, were found Saturday at Hindman's apartment in the Kuwae district of Chatan. Okinawa police suspect that Olivero stabbed Hindman to death before taking his own life.
Olivero had a history of stalking and domestic violence directed toward Hindman and had violated a U.S. military protective order prior to the homicide, according to a III MEF spokesman.
Crimes committed by U.S. servicemembers on Okinawa are amplified by a core subset of the population advocating for fewer U.S. troops in the prefecture. Seventy-two percent of voters voted against the relocation of Marine air operations within the prefecture during a February referendum.
In a letter dated Sunday, III Marine Expeditionary Force commander Lt. Gen. Eric Smith asked all U.S. servicemembers on Okinawa to keep a low profile to show respect to a community in mourning, The Associated Press reported.
burke.matt@stripes.com ichihashi.aya@stripes.com