Officials identify Kadena airman who died at Okinawa waterfall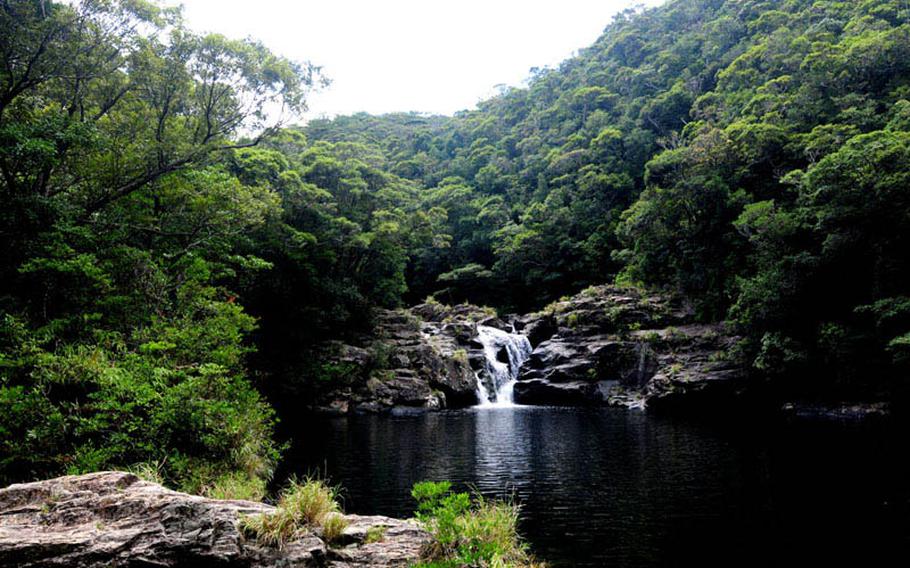 KADENA AIR BASE, Okinawa —Japanese officials have identified the airman who died Saturday at Aha Falls, a spot popular with servicemembers and tourists for hiking and cliff jumping.
Shannon Purcell, 19, reportedly slipped and fell about 15 feet into the Tanaga Gumui basin at about 12:40 p.m., said Shin Inafuku, leader of a rescue team that responded to the scene.
The airman was assigned to the 18th Munitions Squadron at Kadena Air Base, an 18thWing statement said Saturday. She was one of 11 people from Kadena who arrived at the waterfall at about 11 a.m. and began to jump into the basin, said an Okinawa prefectural police spokesman in Nago.
The cause of the accident is still under investigation, but the spokesman, citing witnesses, said Purcell fell after losing her footing.
Local divers called for help and began searching for Purcell until the 18th Wing's 33rd and 31st Rescue Squadrons responded to the scene at about 5 p.m., the statement said.
The airman was found about 30 minutes later and brought to a hospital, where she was pronounced dead at 6:30 p.m., the 18th Wing statement said.
Purcell was reportedly found on her back at the bottom of the approximately 26-foot-deep basin, Inafuku said. She wore a T-shirt and shorts but no life jacket.
Rescue divers were hampered by increased water volume at the falls after heavy morning rains and low visibility, said Inafuku, who added the falls are known for frequent water-related accidents.
He said locals stay away for the most part. Signs warning of deep water and a high risk of accidents are posted in both English and Japanese.
burke.matt@stripes.comsumida.chiyomi@stripes.com