Obama's Asia trip in April to include South Korea
By
Ashley Rowland rowland.ashley@stripes.com
February 13, 2014
---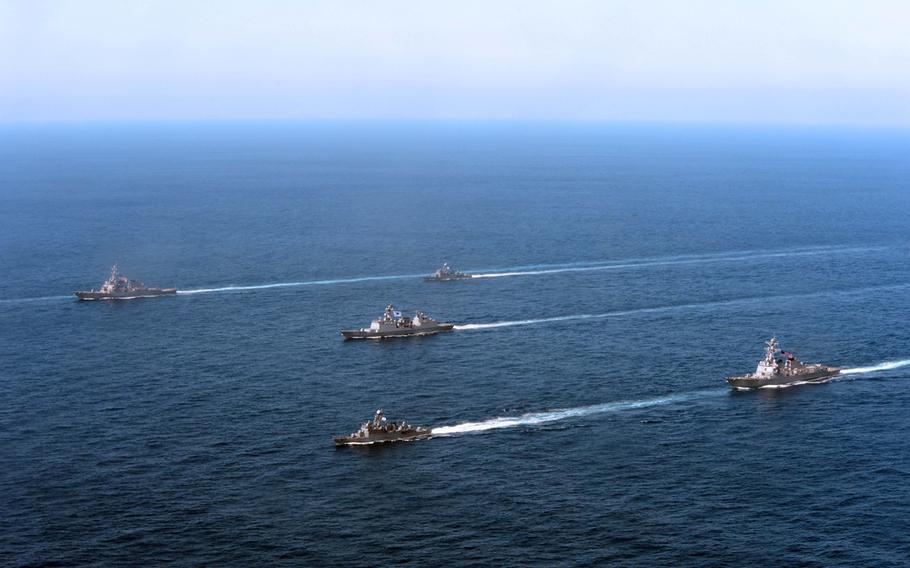 SEOUL — President Barack Obama will visit South Korea in late April during his trip to Asia, which will come at what is traditionally a period of heightened tension on the peninsula as the two countries wrap up their annual spring training exercises.
The White House announced Wednesday that the president will visit Japan, Malaysia and the Philippines in addition to his stopover on the Korean peninsula, where he will meet with South Korean president Park Geun-hye.
The two leaders will "review recent developments in North Korea and our combined efforts to promote denuclearization, and discuss our ongoing implementation of the Korea-United State FTA," according to a White House news release.
Although the exact dates of Obama's trip have yet to be announced, it will either coincide with or follow the annual Foal Eagle joint field training exercise, scheduled for Feb. 24-April 18. Last year's spring exercises, which included the Key Resolve command post exercise, prompted a months-long barrage of threats from North Korea, including a vow to turn Seoul and Washington into a "sea of fire" and a declaration voiding the armistice that effectively ended the Korean War.
During the exercises, the U.S. took the unusual step of flaunting its military hardware, including a nuclear attack submarine and B-2 stealth bombers.
North Korea has called for the U.S. and South Korea to halt this year's exercises. Whether or not Obama would bypass South Korea on his Asia trip has been a source of rampant speculation in Seoul, particularly because a stop in Japan was on the president's itinerary.
Tensions between Tokyo and Seoul have escalated in recent months over unresolved historical and territorial grievances, and a no-show from Obama would have been viewed as a diplomatic snub and a sign that the U.S. places greater value on its relationship with Japan.
The president will meet with top leaders from each country on his itinerary and will discuss a range of diplomatic and economic issues. In Japan, Obama and Prime Minister Shinzo Abe will "highlight the historic steps the United States and Japan are taking to modernize our 54-year alliance" and discuss the Trans-Pacific Partnership trade pact, as well as a range of regional and global diplomatic issues.
Obama's Asia trip will follow a visit to the region by Secretary of State John Kerry.
The secretary's Feb. 13-18 trip includes stops in Beijing, Seoul, Abu Dhabi and Jakarta. Kerry is scheduled to meet Thursday with South Korean officials in Seoul, and the diplomats are expected to discuss issues such as North Korea and the ongoing tensions between Tokyo and Seoul.
rowland.ashley@stripes.com Twitter: @Rowland_Stripes
---
---
---
---