Obama might visit DMZ during Korea trip, South Korean press reports
by
Ashley Rowland
March 14, 2012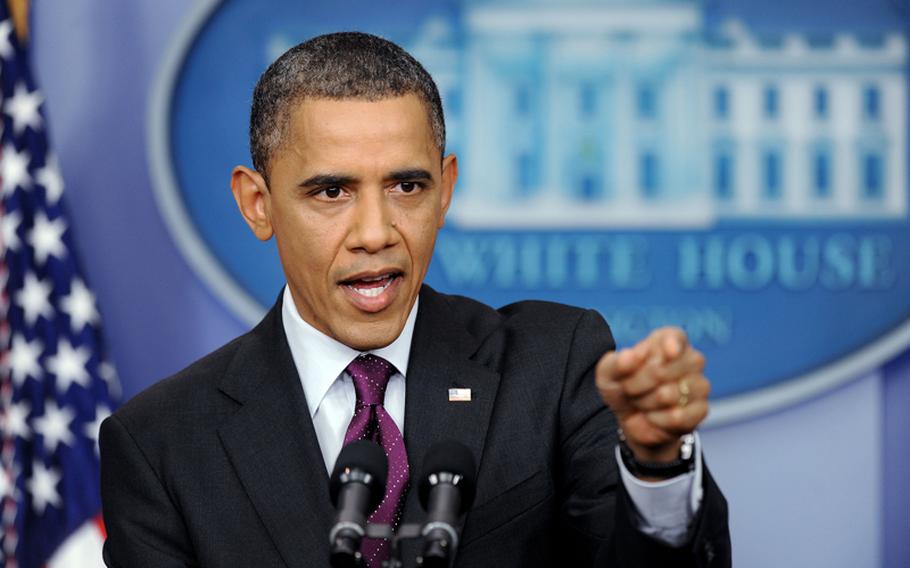 SEOUL — U.S. President Barack Obama might visit the Demilitarized Zone between the two Koreas later this month as part of a trip to Seoul for the Nuclear Security Summit, the South Korean press is reporting.
The State Department has confirmed Obama's visit to South Korea to attend the March 26-27 summit, but offered no details. However, South Korean media reports have said a visit to the DMZ is likely.
During a briefing Tuesday in Washington, D.C., White House spokesman Jay Carney would not confirm that a DMZ trip was being planned, but said that such a visit "would be reflective of the president's commitment to both security on the Korean peninsula and the need for North Korea to live up to its international obligations, give up its nuclear program, and return to the community of nations."
Past presidents have visited the heavily armed military demarcation line, guarded by U.S. and South Korean troops on one side and North Korean troops on the other.
Earlier this month, North Korean leader Kim Jong Un became the most recent state leader to visit the DMZ. Kim's visit was his first since assuming control of the country following the death of his father and former North Korean leader Kim Jong Il in December.
If Obama travels to the Joint Security Area, his visit would come during the annual Foal Eagle military exercise, which runs from March 1 through April 30. North Korea has threatened retaliation for the war games, in which 11,000 U.S. forces and 200,000 South Korean forces are participating.
More than 53 heads of state and international organizations are expected to attend the summit and discuss preventing nuclear terrorism.
---
---
---