Obama, Abe to discuss Okinawa crime prior to summit
---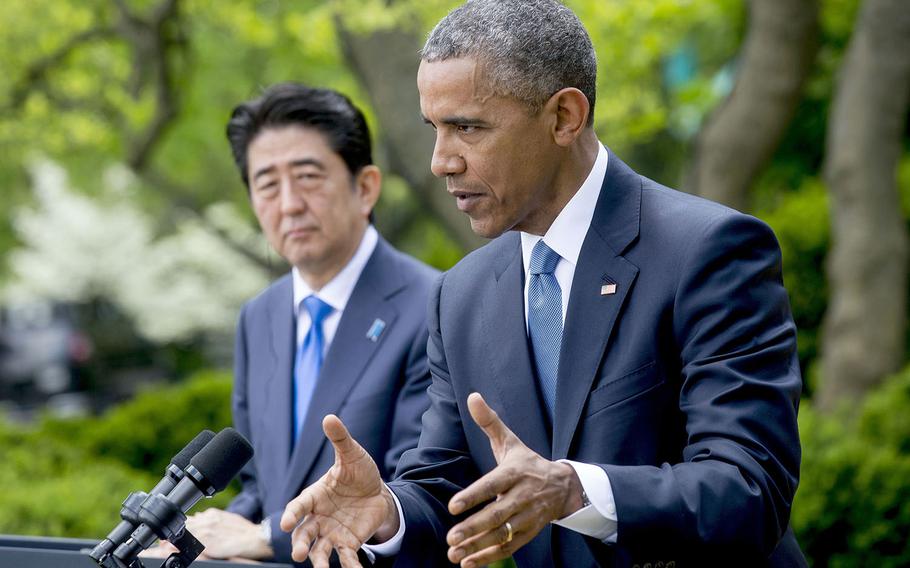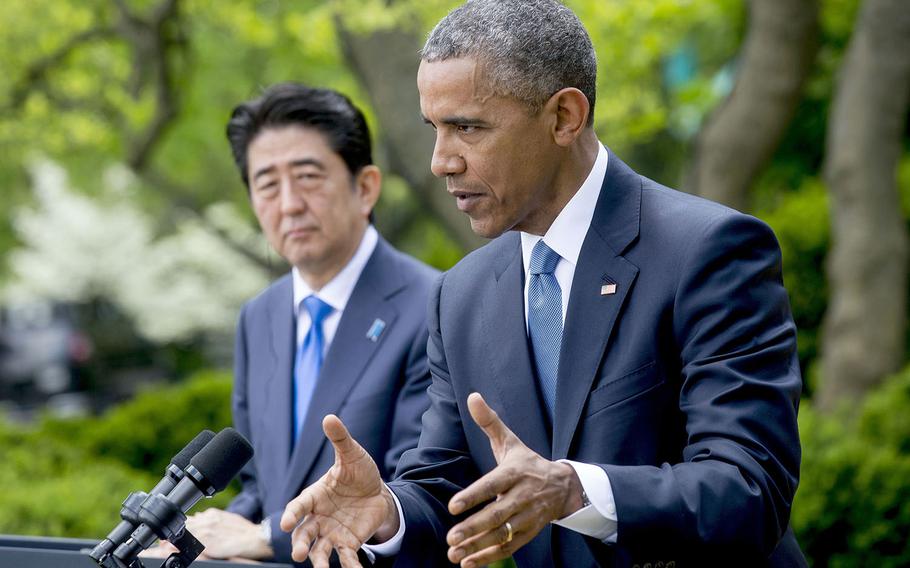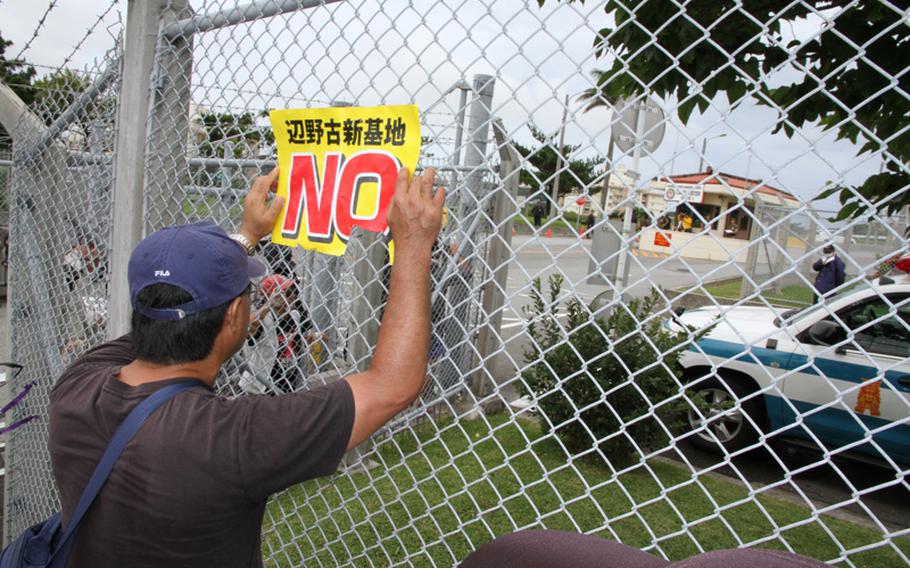 TOKYO — President Barack Obama and Japan Prime Minister Shinzo Abe will discuss the case of a U.S. civilian suspected of murder on Okinawa prior to the G7 economic summit in Ise-shima, a Japan foreign ministry official said Tuesday.
The two leaders will hold a bilateral meeting sometime before the economic summit begins Thursday.
The Okinawa case is "certainly going be one of the important issues taken up in the bilateral meeting," said the foreign ministry official, who spoke during a background briefing with reporters Tuesday.
Kenneth Franklin Gadson, who goes by his Japanese wife's last name of Shinzato, was arrested last week and charged with dumping the body of Rina Shimabukuro, 20. More charges could be filed after an autopsy is completed, Okinawa police said.
The charge leveled at Gadson, a former Marine working at Kadena Air Base, has increased protests aimed against the U.S. military presence on the island, where about half of all U.S. troops in Japan are stationed.
On Friday, Abe called for the U.S. to "take strict measures to prevent something like this from happening again."
The incident on Okinawa has come just prior to an event where the two nations plan to affirm U.S.-Japan cooperation and friendship. Officials from the two countries will discuss a range of global issues, including North Korea's nuclear program and China's increasing military assertiveness in the East and South China seas.
Abe and Obama will also promote the Trans-Pacific Partnership, a 12-nation trade pact that all major party U.S. presidential candidates have come out against, though Hillary Clinton once supported the deal.
Obama and Abe also will attend a ceremony at the Hiroshima Peace Memorial Park on Friday, where the two leaders will remember those who died during the atomic bombing in 1945.
"I think it will be a good tribute to those who suffered from this tragic event and a forward-looking message … to reach for a world without nuclear weapons," the foreign ministry official said.
---
---
---
---