North Korean soldier defects to South in midnight DMZ river crossing, military says
by
Yoo Kyong Chang Kim Gamel
August 1, 2019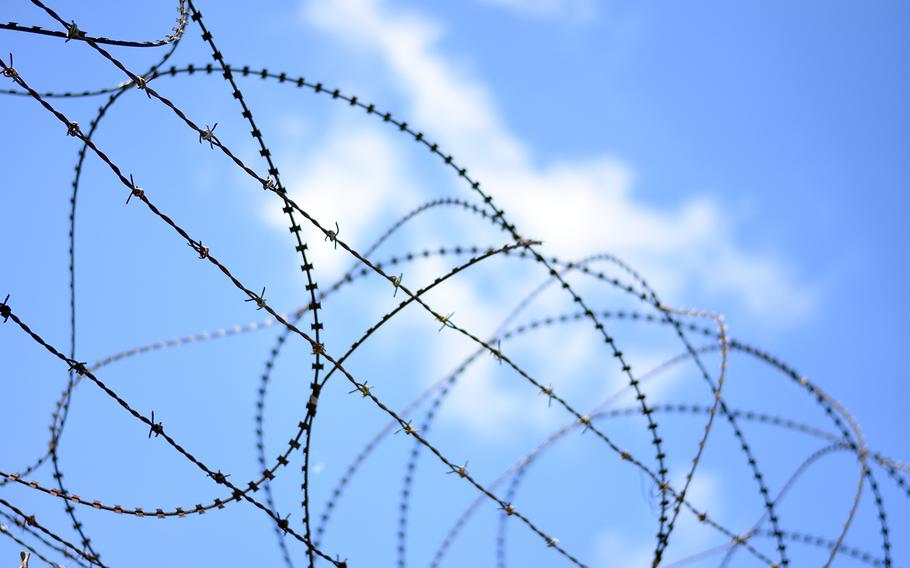 SEOUL, South Korea — A North Korean soldier defected to South Korea in a midnight river crossing in the border area known as the Demilitarized Zone, South Korea's military said Thursday.
The defection comes at a sensitive time. Efforts by Seoul to improve relations between the two Koreas have been stymied amid stalled U.S.-North Korean nuclear talks.
The soldier was spotted via a thermal observation device in the Imjin River at about 11:38 p.m. Wednesday after crossing a central section of the Military Demarcation Line that divides the peninsula, according to the Joint Chiefs of Staff.
The river was swollen from rainy weather, making it difficult for local troops to determine the object in the river was a person until the soldier emerged from the water just before midnight, officials told reporters at a briefing.
The local military unit then sent a team and took the individual safely into custody, they said, adding that no unusual North Korean military movements were detected in the area.
"The man is an active-duty soldier who expressed his desire to defect to the South," officials said. "Related procedures are underway."
North Korean soldiers have fled to the South across the border in the past, most recently in December. However, land crossings are relatively rare because the DMZ is heavily guarded with land mines and barbed wire fences.
One soldier was seriously wounded after his former comrades opened fire as he dashed across the border in the truce village of Panmunjom in November 2017.
Most of the more than 30,000 North Koreans who have defected to the South escaped via China and other countries.
gamel.kim@stripes.com Twitter: @kimgamel