North Korean leader calls for 'offensive' countermeasures as US misses New Year's deadline
By
Yoo Kyong Chang Kim Gamel
December 31, 2019
---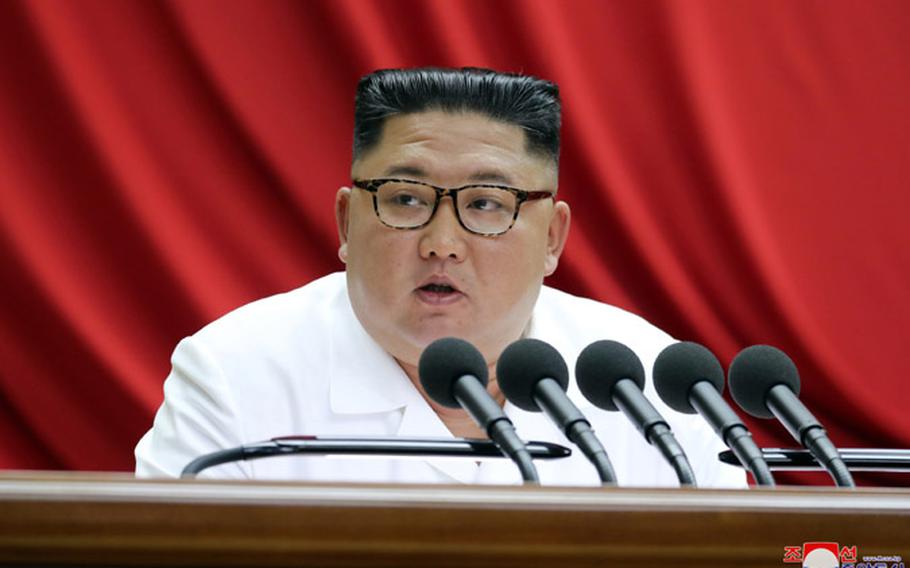 SEOUL, South Korea — The stage was set for an increase in tensions as the U.S. missed North Korea's end-of-year deadline to break the deadlock in nuclear talks on Tuesday amid fears the communist state plans to resume long-range missile tests.
North Korean leader Kim Jong Un called for "offensive political, diplomatic and military countermeasures" to protect his country's security and sovereignty in a seven-hour speech on Monday, according to the state-run Korean Central News Agency.
The communist state has threatened to adopt an unspecified "new way" if Washington fails to propose a more flexible approach to talks that have stalled over conflicting demands for sanctions relief and more extensive steps toward denuclearization.
Kim, who also widely was expected to make a New Year's speech on Wednesday, didn't mention nuclear weapons nor specify the countermeasures that should be employed in his remarks to a meeting of the central committee of the ruling Workers' Party.
But he stressed the need to develop "the party into a militant party full of vitality and vigor," KCNA reported Tuesday. The third-generation leader also called for measures to improve the country's economy, which has been hit hard by international sanctions.
Official media also published photos of Kim wearing a white shirt and horn-rimmed glasses as he spoke at a podium while rows of officials took notes.
The meeting, which KCNA said was ongoing, was seen widely as a barometer for whether Kim is preparing to abandon diplomacy with the U.S. in what would be a blow to a key foreign policy goal of President Donald Trump's administration.
South Korea said it was watching the party meeting closely but declined to speculate on the meaning behind Kim's words, said Lee Sang-min, a spokesman for the unification ministry.
Secretary of State Mike Pompeo expressed hope that diplomacy would prevail but offered no new proposals in an interview Monday with the "Fox and Friends" news program.
The administration maintains its view "that we can find a path forward to convince the leadership in North Korea that their best course of action is to create a better opportunity for their people by getting rid of their nuclear weapons," he said.
"We're watching what they're doing here in the closing days of this year, and we hope that they'll make a decision that will lead to a path of peace and not one towards confrontation," he said.
"North Koreans get to make a choice. We hope they'll make the right one" he added, according to a transcript provided by the State Department.
U.S. officials have insisted they don't have a deadline.
The developments signaled a rocky start to the new year after months of stalemate following a collapsed second summit between Trump and Kim in Vietnam in February.
The two leaders, who spent much of 2017 trading personal insults and threats of war, turned to diplomacy in 2018.
They promised to work toward the denuclearization of the Korean Peninsula during their first summit in June 2018 in Singapore. But hopes for peace fizzled as the two sides failed to agree on the details for achieving that goal.
Kim has maintained his suspension of long-range-missile and nuclear-weapon tests that Trump has signaled would be a red line. The North has conducted more than a dozen tests of short-range weapons, but an ominous threat of a "Christmas gift" has failed to appear.
The U.S. fought with South Korea under a United Nations mandate against the communist-backed North in a brutal 1950-53 war that ended in an armistice instead of a peace treaty.
Some 28,500 U.S. servicemenbers are stationed on the divided peninsula.
gamel.kim@stripes.com Twitter: @kimgamelchang.kyong@stripes.com
---
---
---
---