North Korea says US pressure is spoiling the mood for peace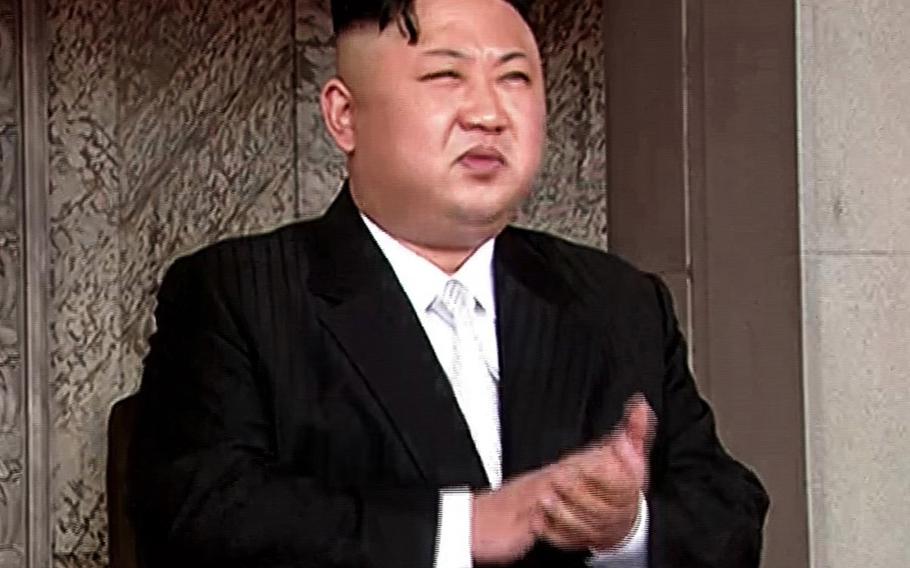 SEOUL, South Korea — North Korea warned the United States against continued pressure and military threats Sunday in a rare criticism ahead of a planned summit between Kim Jong Un and President Donald Trump.
The comments reported by the state-run Korean Central News Agency were a reminder of simmering tensions despite the recent diplomatic gains that have raised hopes of a peaceful resolution over the North's nuclear weapons program.
"It would not be conducive to addressing the issue if the U.S. miscalculates the peace-loving intention of [North Korea] as a sign of 'weakness' and continues to pursue its pressure and military threats against the latter," KCNA quoted a foreign ministry spokesman as saying.
Both sides have toned down their rhetoric since Kim Jong agreed to join the Winter Olympics and begin talks with the South.
That led to a March 27 summit with South Korean leader Moon Jae-in in which Kim agreed to make efforts to forge a permanent peace and to "completely denuclearize" the peninsula.
Trump and Kim are due to hold a meeting in coming weeks, although the date and venue have yet to be set.
The North's comments could be seen as trying to strengthen its hand in the negotiations with Trump, who has demanded that it agree to the complete and verifiable dismantling of its nuclear weapons program.
The report accused the United States of aggravating the situation by continuing to declare it won't ease sanctions and pressure until the North gives up its nuclear weapons completely.
It also criticized the deployment of strategic assets on the divided peninsula, apparently referring to several U.S. F-22 stealth fighters reportedly sent last week for joint combat training with the South.
KCNA also said Washington was "misleading the public opinion" by arguing that the North's turn toward diplomacy was due to international economic sanctions and pressure.
Trump has vowed to maintain his "maximum pressure" campaign of punishing economic measures and diplomatic isolation until the North agrees to abandon its nuclear weapons.
"The U.S. is deliberately provoking [North Korea] at the time when the situation on the Korean peninsula is moving toward peace and reconciliation," KCNA said, adding it was a "dangerous attempt" to ruin the hard-won atmosphere of dialogue.
Trump and Moon also plan to hold a separate summit on May 22 in Washington as the allies have vowed close cooperation in preparing for talks with the North.
gamel.kim@stripes.comTwitter: @kimgamel