North Korea says it tested another 'super-large' rocket launcher
by
Kim Gamel
September 11, 2019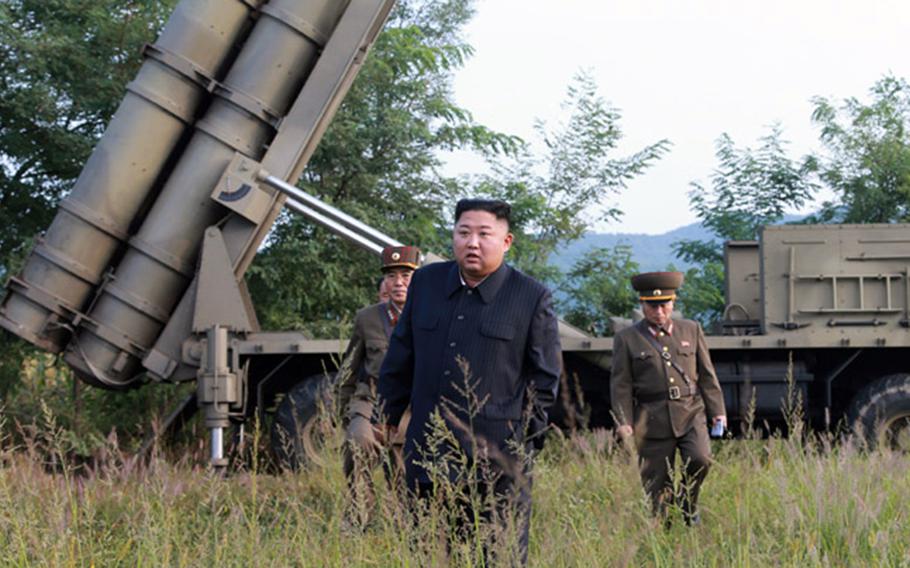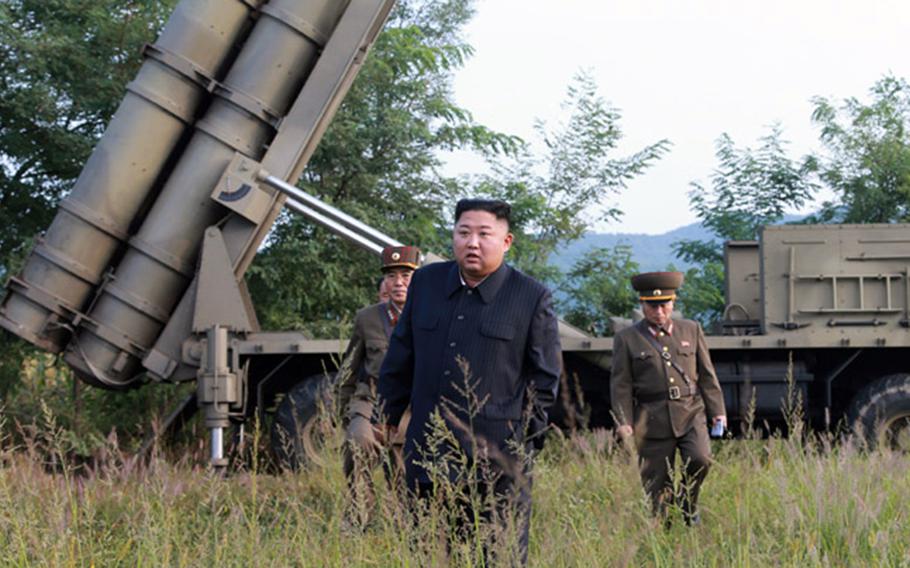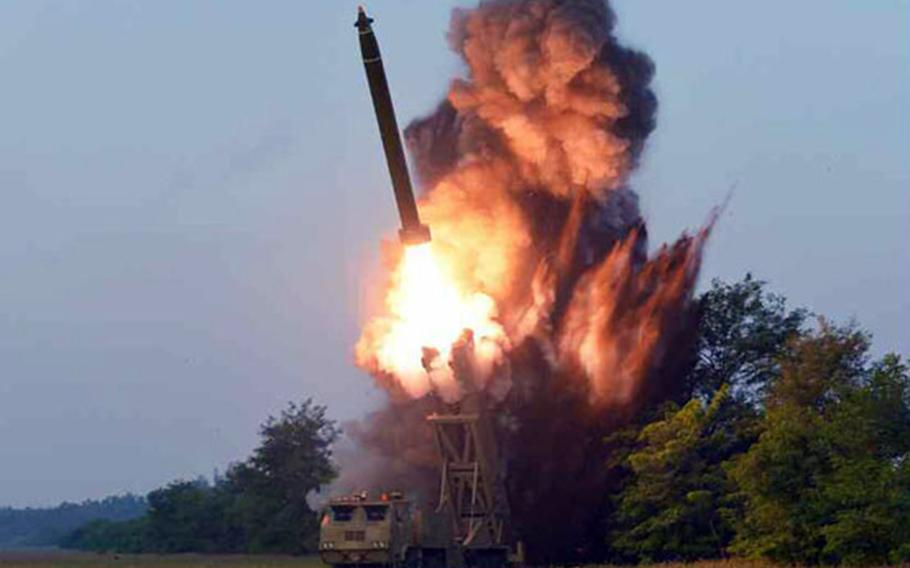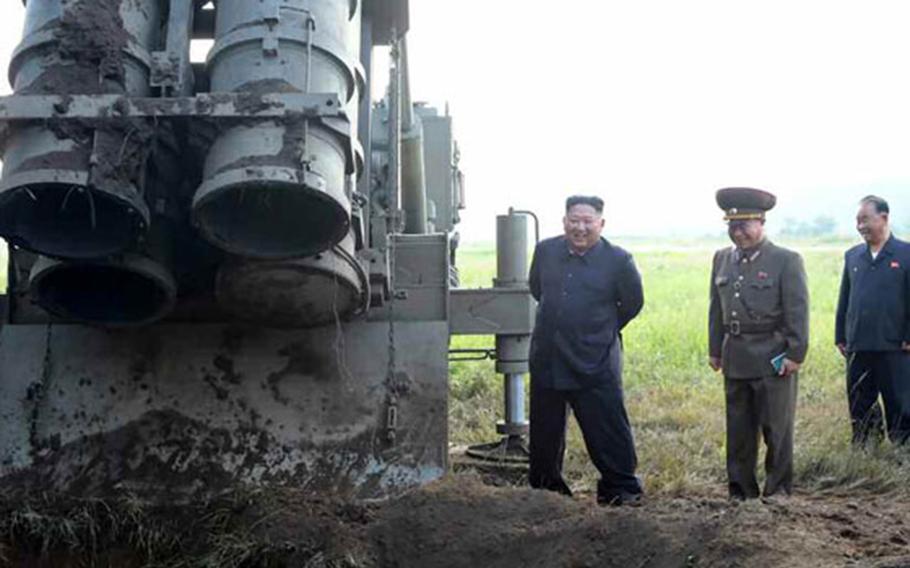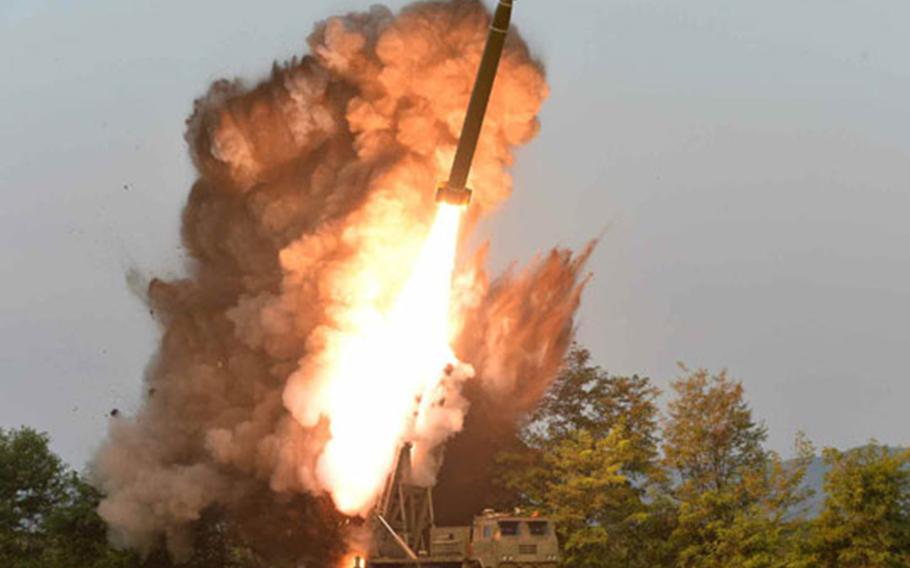 SEOUL, South Korea — North Korea said Wednesday that it test-fired another "super-large multiple rocket launcher" amid indications it may have been a partial failure.
South Korea's military said the communist state on Tuesday fired two projectiles that flew eastward about 205 miles at a maximum altitude of 31-37 miles.
But the Joint Chiefs of Staff didn't give the speed or confirm where the missiles landed as it has in the past.
It was North Korea's 10th weapons launch since early May as experts say it is seeking to boost its negotiating power ahead of possible new nuclear talks with the United States.
The launch followed an offer by the North to resume talks with the United States later this month.
Tuesday's test, which was overseen by North Korean leader Kim Jong Un, got an unusually lukewarm review from the North's state-run Korean Central News Agency, which stopped short of declaring it a success.
Two rounds were fired and the test "was in full line with its purpose and served as an occasion to clearly decide the next-stage orientation to complete the weapon system," KCNA said.
Kim was quoted as saying the weapon system "has been finally verified in terms of combat operation, the characteristics of trajectory, accuracy and precise homing functions," but more testing was needed.
The third-generation leader has praised past launches, including the Aug. 24 test of a "super-large multiple rocket launcher," as great successes.
North Korea also released photos showing rockets being launched from the back of a truck.
It appeared that the North tried to fire three rockets, said Joseph Dempsey, a military analyst with the International Institute for Strategic Studies.
"Released imagery indicates three of the four launch tubes spent — suggesting one failure," he wrote on Twitter.
North Korea conducted two launches in early May and eight more from July 25 to Aug. 24, showing that it's continuing to develop its weapons capabilities as diplomacy remains stalled following a failed summit between Trump and Kim in Vietnam.
The two leaders agreed to resume working-level talks during another meeting on June 30 at the Korean border, but no date has been set.
Many North Korea watchers said Trump's decision to oust his hardline national security adviser John Bolton could boost chances for new talks. The North Koreans generally despised Bolton, calling him a "human defect" at one point.
Catherine Dill, a senior research associate at the Middlebury Institute of International Studies at Monterey, Calif., said it would help to replace Bolton with the current U.S. envoy to North Korea Stephen Biegun.
"I do not think talks under the current environment will advance diplomacy, but Bolton's firing may change things, especially if Biegun is tapped for the job," she said in an email.
gamel.kim@stripes.com Twitter: @kimgamel