North Korea offers to restart nuclear talks with US later this month
---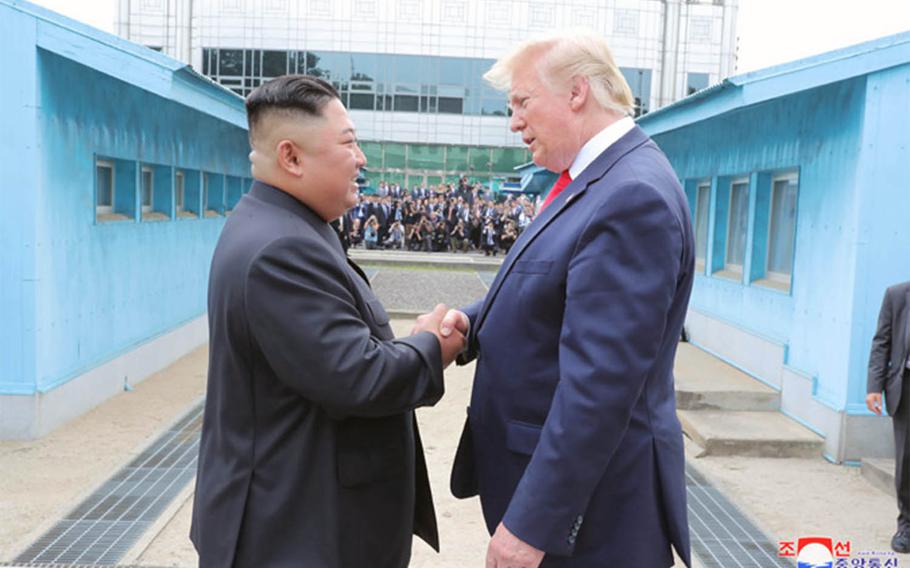 SEOUL, South Korea — North Korea offered Monday to restart stalled nuclear negotiations with the U.S. later this month but warned "dealings may come to an end" if the Americans don't bring something new to the table.
Talks have been stalled since President Donald Trump and North Korean leader Kim Jong Un failed to reach an agreement during their second summit in February in Vietnam.
The leaders agreed to resume working-level talks during their impromptu meeting on June 30 on the Korean border, but no date has been set. North Korea also raised tensions by test-firing several short-range ballistic missiles during the summer.
Vice Foreign Minister Choe Son Hui said Monday that North Korea was ready to come back to the table after repeated calls for talks by the U.S.
However, Choe said she hopes the U.S. will have new proposals that are acceptable to the North Koreans, noting that Kim previously had called for a "new way of calculation" and had given an end-of-year deadline for that to occur.
"I think the U.S. has since had enough time to find the calculation method that it can share with us," she was quoted as saying in an English-language report in the state-run Korean Central News Agency.
"We have willingness to sit with the U.S. side for comprehensive discussions of the issues we have so far taken up at the time and place to be agreed late in September," she added.
Choe warned that North Korean-U.S. "dealings may come to an end" if the Americans stick to their previous stance.
Before departing the White House for a rally in North Carolina, Trump said he was aware of the North Korean offer but did not say he would accept.
"We'll see what happens, but I always say having meetings is a good thing," he told reporters.
The comments came a day after Secretary of State Mike Pompeo expressed hope that talks with the North Koreans would resume "in the coming days, or perhaps weeks."
"President Trump has made a commitment to their security and economic prosperity," Pompeo said Sunday in an interview on ABC's "This Week" program. "I think President Trump would be very disappointed if Chairman Kim doesn't return to the negotiating table."
He also said the U.S. administration was disappointed about the short-range missile tests but didn't consider them a deal breaker.
The launches stopped short of breaking Kim's promise to suspend long-range missile and nuclear tests, although experts say they violated U.N. Security Council sanctions resolutions that ban ballistic missile technology.
"Our mission set at the State Department is very clear: to get back to the table" and to deliver a mechanism to achieve "a full, completely denuclearized and verified denuclearized North Korea," Pompeo said.
Neither side has given an indication about changes in their negotiating stances. The talks in Hanoi broke down over North Korea's demands for extensive sanctions relief in exchange for what the Trump administration said were insufficient steps toward denuclearization.
The U.S. envoy for North Korea, Stephen Biegun, also said last week that the Trump administration is ready to negotiate as soon as it hears from the North Koreans.
"We are ready, but we cannot do this by ourselves," he was quoted as saying in a speech at the University of Michigan.
gamel.kim@stripes.com Twitter: @kimgamel
---
---
---
---