North Korea missile program may be more advanced than previously thought
---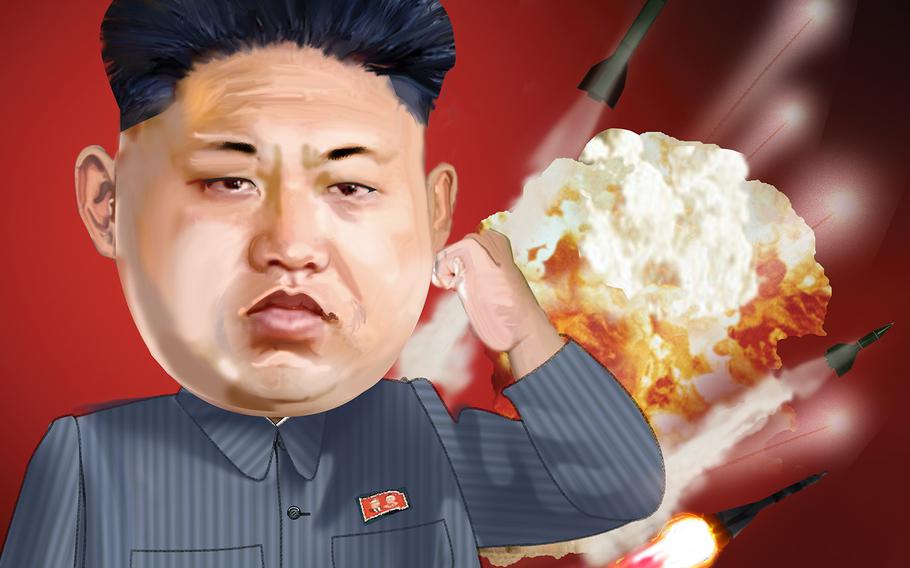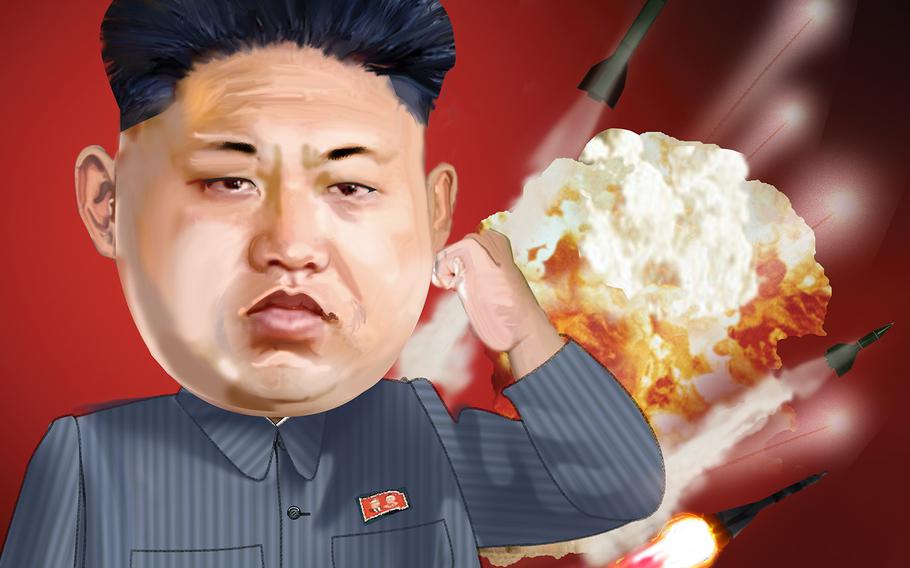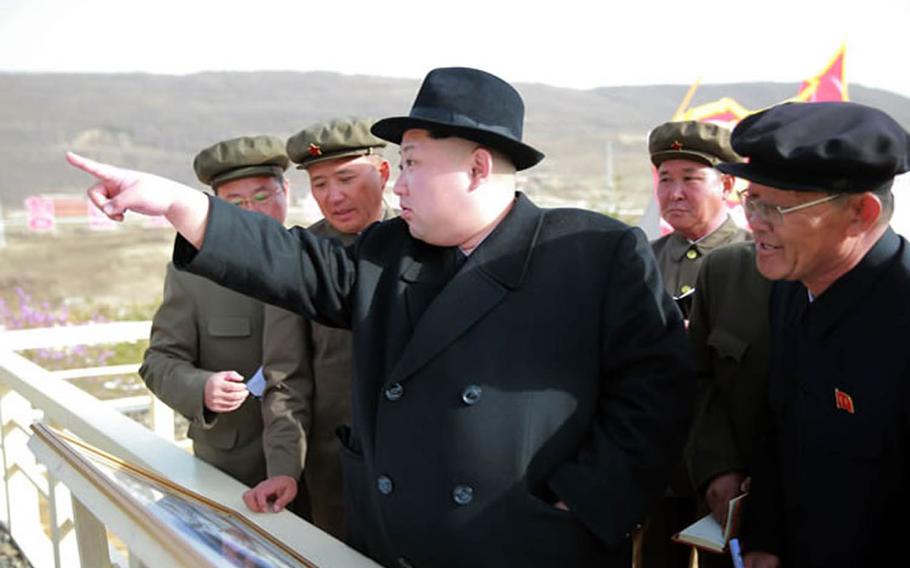 SEOUL, South Korea — Images of a submarine-launched missile shooting out of the sea and apparent preparations for a fifth nuclear test are raising concerns that North Korea's weapons development is moving along even faster than feared.
The timing of the tests is significant, analysts say. North Korean leader Kim Jong Un needs to show progress on the nuclear front to shore up support at home ahead of a ruling party congress, the first in 36 years, amid widespread speculation that he still hasn't consolidated power more than four years following his father's death.
Also, he is sending a message to the international community that he won't be intimidated by harsh U.N. sanctions aimed at curtailing his nuclear ambitions.
Army Gen. Curtis Scaparrotti, who commands U.S. forces in Korea, warned Monday that North Korea poses "dangerous, persistent, proximate threats" and urged vigilance.
Scaparrotti, who has been picked to be the next head of U.S. European Command, spoke at a farewell ceremony arranged by the South Korean Joint Chiefs of Staff in Seoul.
"Just these last few days, we have witnessed attempts to develop ballistic missile capabilities, as well as claims North Korea will do a fifth nuclear test soon," Scaparrotti said. "In the face of that, we cannot rest … and we must be vigilant and ready, and I know that you will be."
South Korean defense officials and analysts said the submarine-launched ballistic missile test over the weekend showed technical progress even though it flew only about 20 miles, far short of the roughly 190 miles that would have been considered a success.
Satellite images also have shown signs that North Korea may have resumed tunnel excavation and other activity at its main nuclear test site. South Korean officials have detected signs of preparation for an underground blast, which would be the North's second this year.
Yang Uk, a senior research fellow at the Korea Defense and Security Forum, said the North appeared poised to have the submarine-launched ballistic missile, or SLBM, battle-ready in about four or five years. He also said Pyongyang is in the process of building a 3,000-ton submarine that could be used to launch three SLBMs.
"It seems to have been more developed than we had expected it to be," he said.
The North's official news agency, Korean Central News Agency, said the missile was powered by a solid fuel engine and would "bolster the underwater operational capability" of the country's navy. KCNA said Kim had guided the test-firing and called it "another great success" that would help it target South Korea and the United States.
South Korea's Joint Chiefs of Staff said it detected the launch Saturday off North Korea's eastern coast. The U.S. Strategic Command said it also tracked the launch.
Photos released by North Korean media were still being analyzed, but it would be extremely significant if confirmed that the missile used a solid fuel engine, said Jeffrey Lewis, of the Middlebury Institute of International Studies at Monterey, Calif.
North Korean missiles usually use liquid fuel, which provides for greater control during ascent but also takes time to load. That allows for advance notice of an impending launch, whereas a solid-fuel engine would require less preparation and could be used on a mobile launcher.
"That would be a much more serious challenge because they're easier to handle, mobile and less likely to blow up the submarine," Lewis said in a telephone interview. "That would be yet another step in the direction toward replacing the SCUD-based missile with something more serious."
The test came as North Korean Foreign Minister Ri Su Yong floated a proposal during an interview with The Associated Press to stop the nuclear tests in exchange for a suspension of joint U.S.-South Korean military exercises, which began last month.
President Barack Obama rejected that idea, saying the U.S. will continue to strengthen its military alliance and defenses with the South until North Korea "shows seriousness in denuclearizing the Korean Peninsula."
Obama also said his administration was taking the latest missile test "very seriously."
"What is clear is that North Korea continues to engage in continuous provocative behavior, that they have been actively pursuing a nuclear program, an ability to launch nuclear weapons," Obama said Sunday in the German city of Hannover following talks with German Chancellor Angela Merkel. "And although, more often than not, they fail in many of these tests, they gain knowledge each time they engage in these tests."
Experts said Ri's statement could be political cover to provide justification for a widely anticipated fifth nuclear test.
North Korea has stepped up its efforts since staging a nuclear test in January followed by a long-range rocket launch a month later. It also claimed to have made a series of advances in creating a system capable of reaching the continental U.S., saying it sent a satellite into orbit and developed miniaturized nuclear weapons.
North Korea has long used brinkmanship to wring food aid and other concessions from the West. The reclusive country recently warned its people that an "arduous journey" lies ahead that will include food shortages.
Stars and Stripes staffer Yoo Kyong Chang contributed to this report.
---
---
---
---