North Korea fired a missile from a ship on July 6, South Korea's military says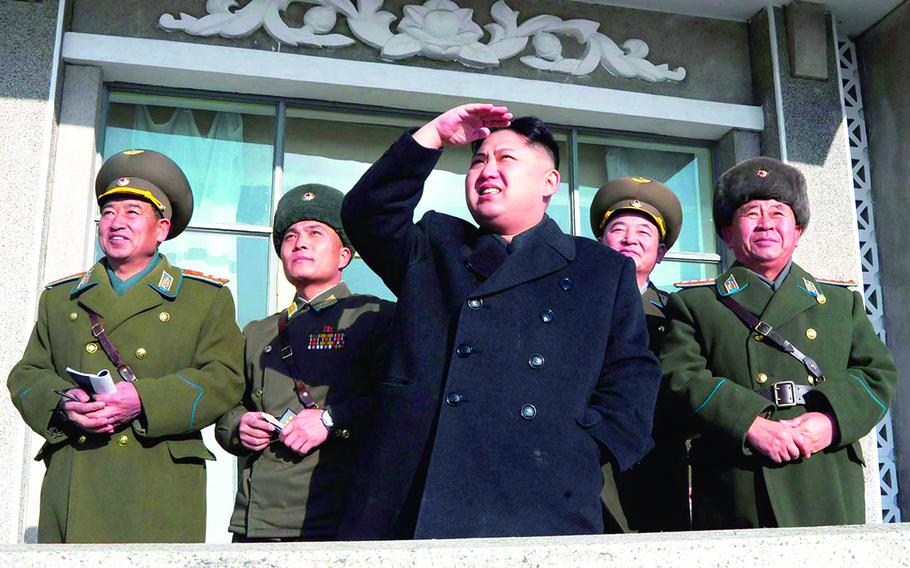 SEOUL, South Korea — North Korea fired a missile from waters off its eastern coast earlier this month as part of routine naval exercises, South Korea's military said Thursday.
It was the first such launch in nearly three months and occurred against a backdrop of rising tensions between the two Koreas.
The cruise missile was fired from a ship on July 6 and flew less than 62 miles, the Yonhap News Agency reported. A defense ministry official confirmed that the North fired a missile but did not provide more details.
The missile test, which was not previously announced by the North Koreans or the military in Seoul, came after a lull in weapons testing.
The most recent launch was in mid-April when the North fired surface-to-ship cruise missiles that flew less than 100 miles from the eastern town of Munchon.
North Korean leader Kim Jong Un has vowed to improve his country's defense capabilities, although the communist state faces a ballistic missile ban under U.N. Security Council resolutions aimed at halting its nuclear weapons program.
The North stopped testing in 2018 amid a spike in diplomacy with the United States and South Korea but resumed short-range launches and artillery drills last year after nuclear talks stalled.