North Korea conducts first military drill of the year days after US, Seoul postpone joint exercises
by
Kim Gamel
February 28, 2020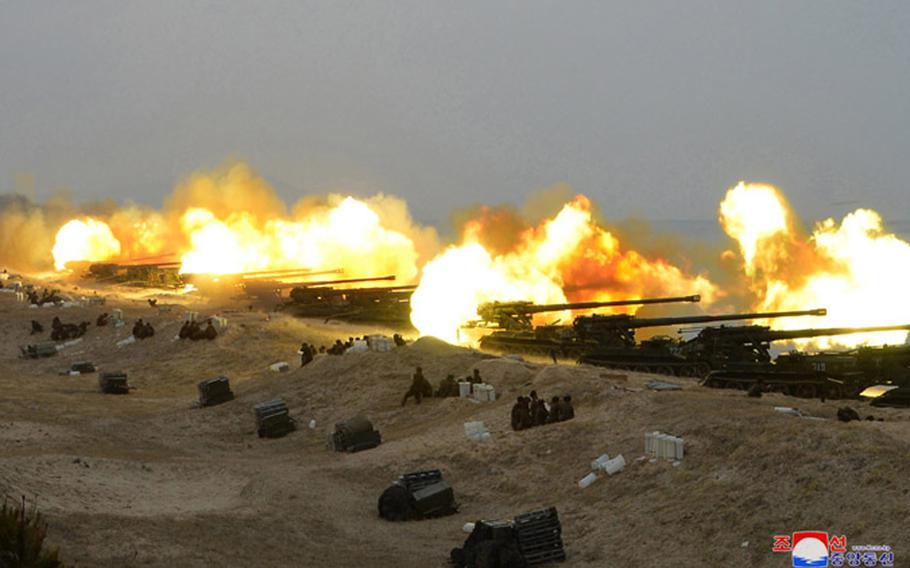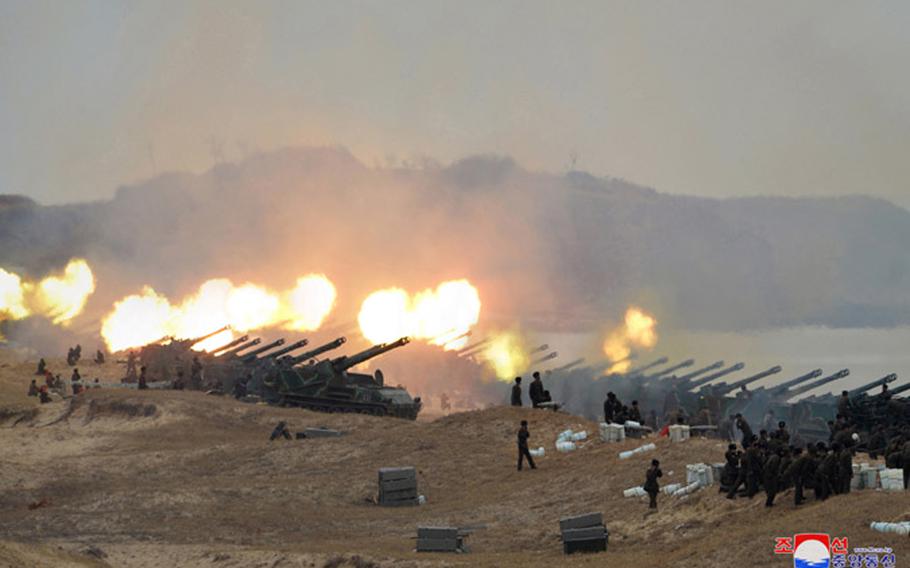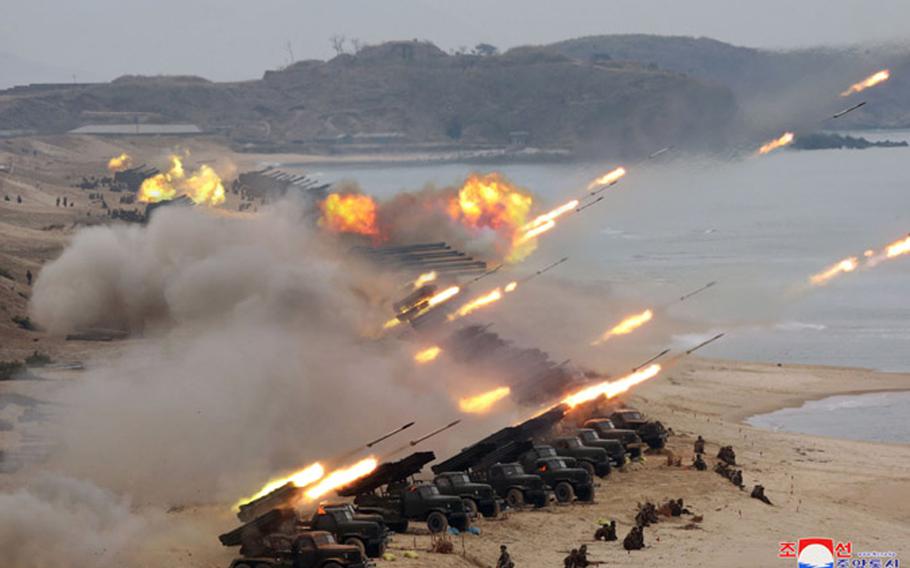 SEOUL, South Korea — North Korean leader Kim Jong Un oversaw military drills that reduced an islet to a "sea of flames," state-run media reported Saturday, two days after the United States and South Korea postponed planned joint exercises due to coronavirus fears.
The "joint strike drill" off the eastern coast was the North's first reported military action of the year as nuclear talks with the United States remain deadlocked.
It was aimed at testing the "mobility and the fire power strike ability" of defense units on the front and in the eastern part of the country, the Korean Central News Agency reported.
The timing also was likely meant as a show of strength after Seoul and Washington announced Thursday that combined training expected to begin next week was postponsed due to the COVID-19 crisis.
"From a North Korean perspective, that's like you're saying, 'Yeah, we're continuing with joint military exercises. We're just not having this one because we're worried about our health,'" said John Delury, a professor at Yonsei University in Seoul. "So, there's no reason North Korea wouldn't continue with their normal exercises in response to that."
North Korea regularly expresses disdain for the allies' annual exercises, which it considers a rehearsal for a potential invasion, often demanding the drills be canceled altogether.
Delury also noted the eastern coast location of the North Korean drill was less provocative than previous artillery tests in areas near the western sea border and the Demilitarized Zone.
"It's their own waters; they're blowing up their own islet," he said. "It's not a violation of the inter-Korean truce and confidence-building measures on the DMZ."
KCNA didn't reveal when the drill was held, but the news agency did publish photos of Kim peering through mounted binoculars along with rows of artillery firing at targets from a beach.
A line of ruling party officials — all wearing black face masks used to guard against the virus — stood behind him. Kim didn't wear a mask, but had gloves on.
North Korean soldiers "reduced a target islet to a sea of flames," KCNA said. "The drill ended to a great satisfaction of the Supreme Leader."
It was the country's first military action since December. The North lifted its self-imposed moratorium on long-range missile tests last year and threatened to deliver an unwanted "Christmas gift" to the United States if it failed to meet an end-of-year deadline for resuming negotiations.
Both Koreas have been grappling with the rapid spread of the new virus, which first appeared in China in December.
Nearly 3,000 people, including an American soldier and his wife, have been infected in South Korea, with the current death toll at 16.
North Korea, which quickly sealed its border with China after the outbreak began, has not reported any cases — although experts note it's difficult to confirm the situation in the isolated communist nation.
Kim Jong Un warned of "serious consequences" as he convened a meeting of the ruling Workers' Party's politburo to discuss the fight against the virus, KCNA said in a separate report on Saturday.
Kim instructed officials to "seal off all the channels and space through which the infectious disease may find its way, and strengthen check-up, test and quarantine," KCNA said.
gamel.kim@stripes.com Twitter: @kimgamel