North Korea, angry about air drills, warns dialogue with US is 'on the verge of extinction'
by
Kim Gamel
November 7, 2019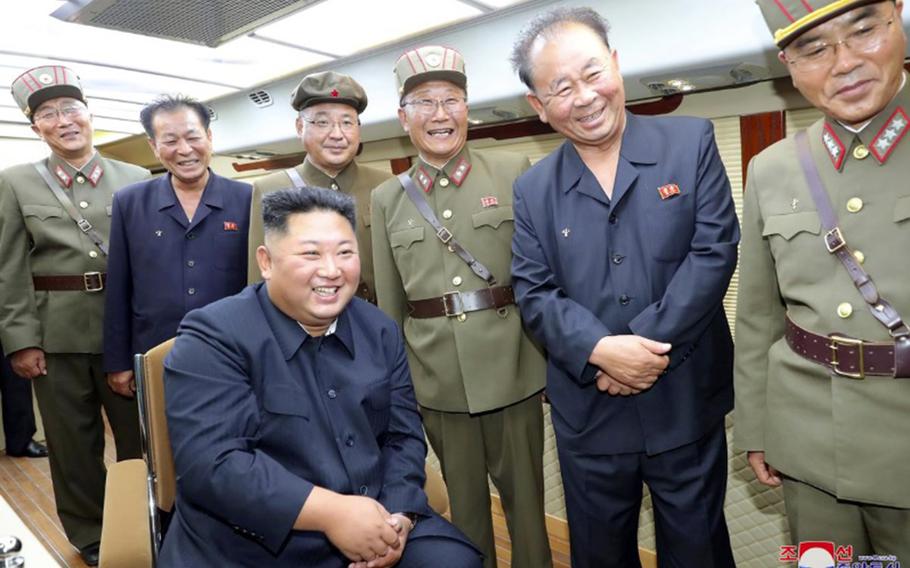 SEOUL, South Korea — North Korea criticized U.S.-South Korean plans to hold joint air exercises next month, warning that hopes for dialogue are "on the verge of extinction."
The Pentagon confirmed this week that the allies will hold a combined air exercise but would not call it Vigilant Ace, which was canceled last year to facilitate nuclear talks with the North.
The communist state hates all joint military exercises conducted by Seoul and Washington on the peninsula because it considers them rehearsals for an invasion.
Kwon Jong Gun, described as a roving ambassador, pointed out that President Donald Trump had promised to end the drills following his first summit with North Korean leader Kim Jong Un last year.
"The U.S. reckless military frenzy is an extremely provocative and dangerous act of throwing a wet blanket over the spark of the [North Korean]-U.S. dialogue on the verge of extinction," the diplomat was quoted as saying by the state-run Korean Central News Agency.
He also dismissed the name change and plans to scale back the scope of the exercise.
"No one will believe that the changed war exercises will change their aggression nature," Kwon said in the statement posted Wednesday.
Seoul and Washington canceled Vigilant Ace and several other joint drills last year but have continued to conduct joint tactical training while keeping it low profile.
"There are no plans to skip upcoming combined exercises," Army Lt. Col. Dave Eastburn, a Pentagon spokesman, said Tuesday in Washington, giving it a generic name. "We are proceeding with the Combined Flying Training Event as planned."
He didn't give more details. South Korean officials told the Yonhap News Agency the drills will be conducted at a smaller scale compared with previous years.
In 2017, as tensions with North Korea were high, the allies mobilized about 230 aircraft, including F-22 Raptors, F-35 Lightning IIs, F-16 Fighting Falcons, F-15 Eagles and F/A-18 Hornet fighter jets for the Americans and F-15K Slam Eagles and F-4 Phantom IIs for the South Koreans.
Seoul and Washington insist the exercises are aimed at ensuring they can operate together in joint missions, but they always infuriate the North, which has frequently responded with missile tests or fiery propaganda.
Diplomatic efforts to persuade the North to give up its nuclear weapons have stalled as subsequent summits and working-level talks have failed to bridge the gap between Pyongyang's demands for sanctions relief and other rewards for steps already taken and Washington's insistence on more extensive disarmament measures.
Most recently, diplomats failed to make progress in talks in Stockholm, Sweden.
Kwon Jong Gun said the plan to conduct the air drills "amounts to a declaration of confrontation" and suggested that the North may consider resuming long-range missile and nuclear tests.
"Our patience is nearing the limitations and we will never remain an onlooker to the reckless military moves of the U.S.," he said.
North Korea had largely stopped its saber rattling last year amid a flurry of diplomatic efforts with the United States, but the warnings have resumed as it grows increasingly frustrated over the stalemate.
The North, which has given the U.S. an end-of-year deadline to come up with a more flexible approach, also has conducted several short-range weapons tests this year.
Trump has largely dismissed those as insignificant despite experts warning they demonstrate advances in capabilities.
gamel.kim@stripes.com Twitter: @kimgamel