No easy solution for Russia-Japan dispute over islands north of Hokkaido
by
Seth Robson
October 18, 2018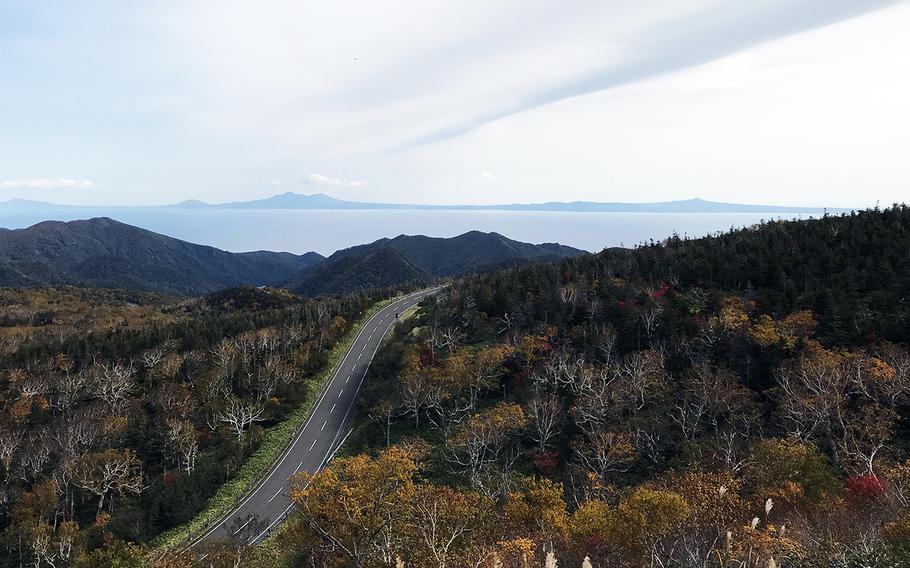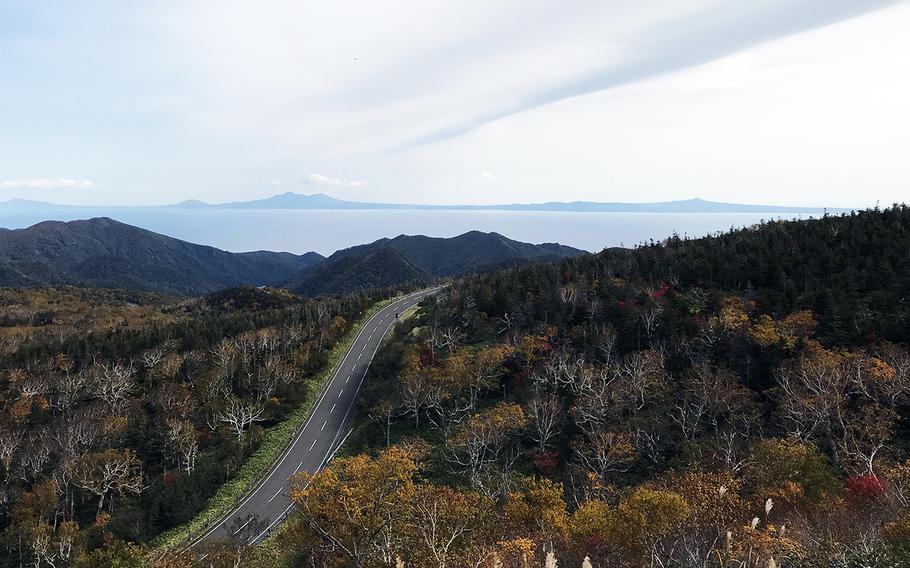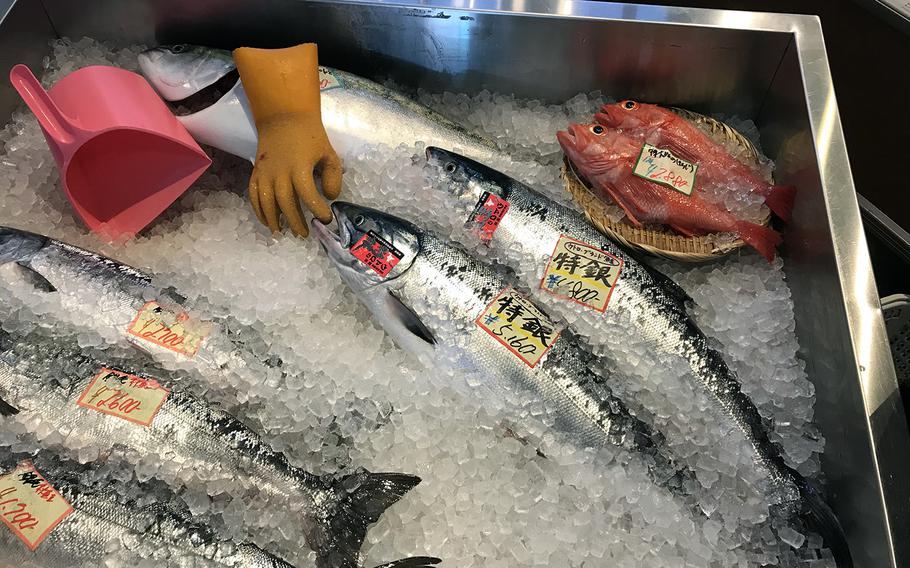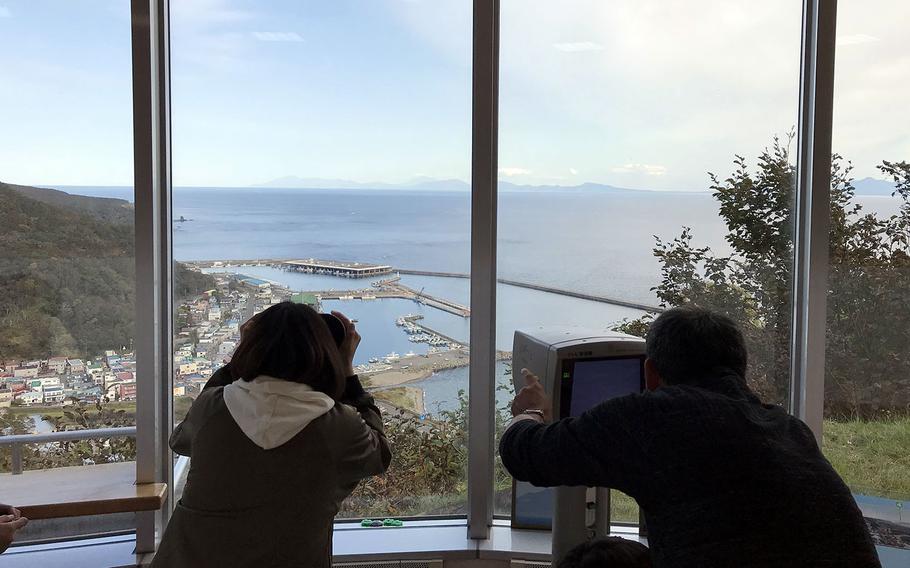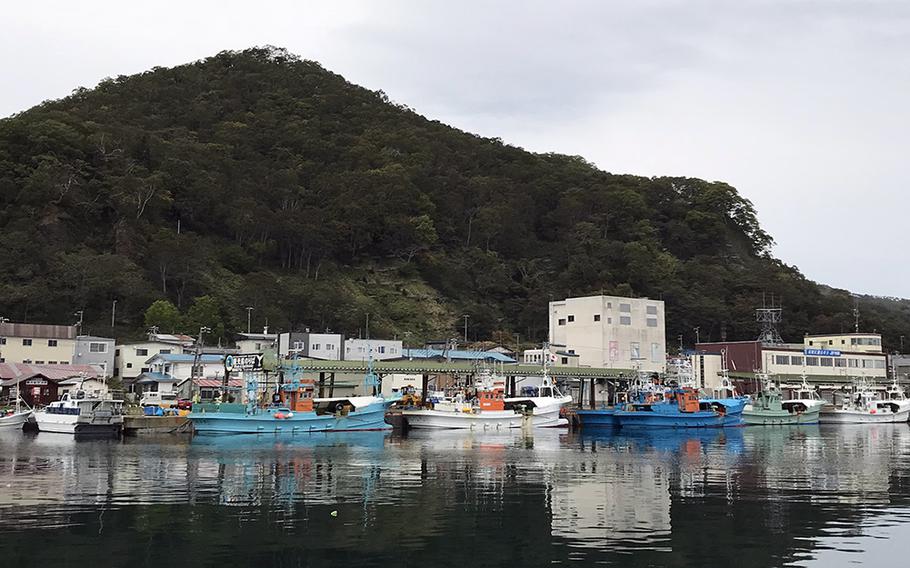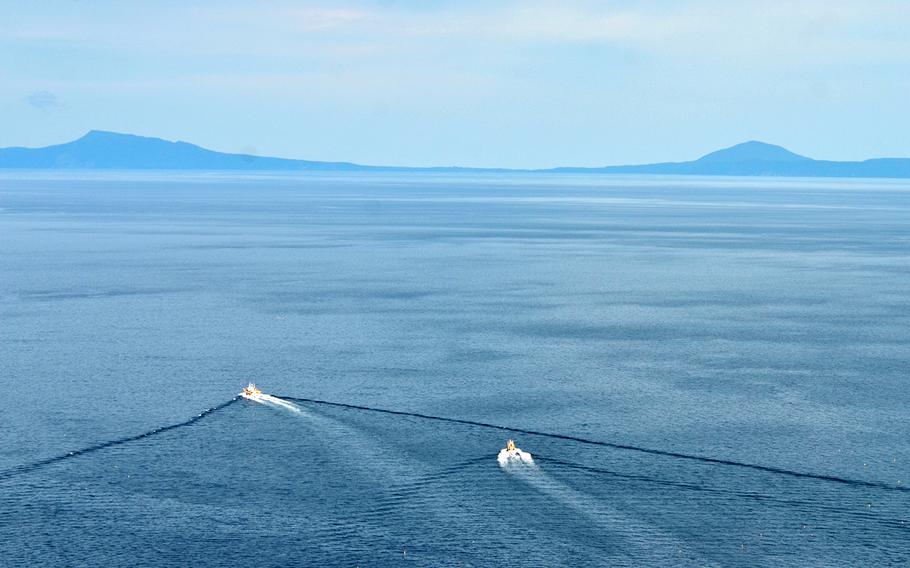 NEMURO, Japan — In late November 1941, a Japanese fleet that included six aircraft carriers launched from what was one of Japan's northernmost points — Etorofu Island's Hitokappu Bay — to attack Pearl Harbor.
More than three quarters of a century later, the bay is still home to military forces — troops from Russia, which took possession of Etorofu and three other islands north of Hokkaido at the end of World War II.
The Russian presence and the expulsion of more than 17,000 Japanese from Etorofu, Kunashiri, Shikotan and the Habomai islands — which Japan calls its Northern Territories and Russia calls the Southern Kurils — remains a source of tension and the reason the nations have yet to sign a peace treaty 73 years after the war.
Most Japanese have never even seen the islands, the closest of which is only about 4 miles from Hokkaido's northeast coast. However, Prime Minister Shinzo Abe has made them a priority, meeting regularly with Russian President Vladimir Putin and offering economic incentives at a time when his American ally has sanctioned the country over aggression in Europe.
The mountains of Kunashiri, almost 6,000 feet tall, loom over Hokkaido's Shiretoko Peninsula. It's a rugged area teaming with wildlife, including bears, hundreds of bird species, whales and gamefish.
From a lookout above the town of Rausu, the island looks close enough to swim to — just 15 miles away. Visitors can walk past a photograph of Abe and Putin shaking hands and spy Kunashiri through binoculars.
Kimio Waki, 77, who born on Kunashiri but expelled to Hokkaido with his family at age 7, came to the lookout on Oct. 10 to talk to reporters about his former home.
Waki has fond memories of his days on Kunashiri, although he said it was a shock when Soviet soldiers arrived to search his family home.
"I'd never seen people other than Japanese," he said. "We had no information on the island, so we didn't know the war started and ended."
Waki recalled fishing in local streams, riding a horse to school to avoid bears and playing with Russian kids who arrived with the occupiers.
"We felt like we were living in a peaceful time," he said.
After his family was sent to Hokkaido they settled in Rausu, where they could work as fishermen and see their former home, he said.
Waki has returned to Kunashiri several times in recent years under a program that allows visa-free visits by former residents. He said the area has changed.
"These islands are becoming more Russian and there are many new structures," he said.
It's not certain that expelled islanders would go back, even if Russia returned what was taken, Waki said.
"Their average age is 83, and it's more comfortable for them with better infrastructure on Hokkaido," he said. "But I would like to visit the islands freely. I would like to visit my ancestors' cemetery."
The former islanders want the territory restored to Japan, Waki added.
"Our demand is that all the islands should be returned together," he said, rejecting the suggestion that Russia might only give back the two smallest islands – Shikotan and Habomai — which the Soviet Union agreed to return when it restored diplomatic relations with Japan in 1956 — but which have remained in Russian control due to the dispute over the other islands.
Local issuesRausu mayor Minoru Minatoya said the Russian presence to the north causes many issues for locals.
Fishermen who cross a line dividing the strait between Hokkaido and Kunashiri are detained and their boats impounded. There have even been shooting incidents on the border, he said. White Japan Coast Guard ships are a common sight offshore or in local ports along Hokkaido's northeast coast.
The divided control over the waters offshore makes it difficult for authorities to manage fisheries, since they don't know how much Russian vessels catch on their side of the strait. In recent years, the local fishery has declined dramatically, although it's hard to say if that's due to overfishing, Minatoya said.
The territorial dispute also impacts cetacean researchers who come to the area to observe large pods of killer whales but can't follow them into Russian waters, he added.
Each year, 160,000 visitors come to see Japan's northern territories from Hokkaido, Minatoya said.
"It should be mandatory for Japanese lawmakers to come here and see the islands," he said, noting that Japan's other territorial disputes with China and South Korea concern remote islands that people can't easily visit.
The only resource that the Japanese can harvest from the islands to the north is kelp, which was negotiated with the Soviets, he said.
Russians don't eat kelp. The only time they took it from the area was when they needed iodine to treat people affected by the Chernobyl nuclear accident in 1986, he said.
Street signs in Hokkaido's largest fishing town, Nemuro, are in Japanese, English and Cyrillic script – a courtesy to visitors from the north who've been coming there on ships since the last days of the Soviet Union brought new freedoms to Russians.
The areas that Russia had agreed to return comprise just 7 percent of the disputed land but 38 percent of the disputed sea territory, Nemuro mayor Masatoshi Ishigaki said.
His town, established in 1869, is like a mother city for the northern territories and home to many of their expelled residents, he said.
One of them, Hirotoshi Kawata, 84, fled Habomai with his family at age 11 after the Russians arrived. He recalled Soviet troops barging into his home and asking for sake and looking for Americans.
"We left everything behind, including our fishing boats, so we had to start from scratch," he said. "We slept in barns and it took us 10 years to get a house."
Another former islander living in Nemuro, Yoi Hasegawa, 87, left Etorofu at age 14. She recalled a kind of paradise where food was plentiful and "nobody got sick." She's been back but doesn't like the controlled visits and limits on where she can roam.
At nearby Cape Nosappu, the shoreline is cluttered with monuments related to the islands, including the Habomais, slightly more than 4 miles offshore.
There's a massive but weather-beaten white lookout tower – impressive steel arch, stone and wood markers bearing Japanese inscriptions extoling the return of the lost territory.
Gift shops sell kelp harvested from the Habomais, Russian nesting dolls and local seafood. There's a visitor center with old photos and maps of the islands and a tribute to the former mayor of Nemuro, who in December 1945 petitioned Gen. Douglas MacArthur at his Tokyo headquarters asking that measures "be taken for the residents to live peacefully on these islands."
However, the Russians, who had considered pushing as far as Hokkaido at the end of the war, remained in control.
Military factorThe presence of U.S. Forces in northern Japan, including Navy EA-18 Growlers capable of jamming enemy radar and Air Force F-16 Fighting Falcons from nearby Misawa Air Base capable of destroying radar and missile launchers, may be factors in the negotiations over the territory.
In January, the Japan Air Self-Defense Force deployed its first F-35A Lightning II stealth jets to Misawa, which has also hosted U.S. Global Hawk unmanned surveillance drones in recent years.
Last year, it was reported that Russia had deployed two types of antiship missiles to Etorofu and Kunashiri as a response to missile-defense efforts in the Western Pacific, which include plans to install Aegis Ashore batteries in Japan.
There have also been reports of Russian plans to boost ground forces on the islands, which already host machine-gun artillery units and helicopters.
In March, a pair of Su-35's — Russia's most advanced fighter jets — landed on Etorofu for the first time, prompting a Japanese protest.
Last summer, Putin said demilitarization of the islands should be considered in the context of reducing tension throughout the region, according to Kyodo News.
He also expressed concern that the islands could be armed by the U.S. military if they were returned, according to Japan's Asahi newspaper.
"A U.S. missile defense system may be deployed," Putin said, according to Asahi. "Russia cannot accept that."
The disputed islands form a strategic barrier around the Sea of Okhotsk, considered a safe location for Russian military submarines to shelter from potential adversaries, according to James Brown, an international affairs expert at Temple University's Japan campus.
So, the prospect of returning islands that guard entry points to the sea to a nation that hosts U.S. forces likely doesn't sound like a smart move to Russian military planners, he said.
Locals say they don't notice military exercises or activity associated with the area, but they're aware of its strategic value.
Russia seemed to be taking a diplomatic approach when it excluded the disputed territory from last month's massive Vostok 2018 military drills with China. But the Russians held live-fire training on the islands this month, prompting complaints from Japan, Brown said.
The Japanese and Russians have agreed to engage in joint economic development of the area in five areas — aquaculture, agriculture, tourism, green energy and waste management, he said.
Japan hopes this will lead to a resolution of the territorial dispute, although Brown is skeptical that Russia would ever consider returning all the territory.
At the Eastern Economic Forum in Vladivostok on Sept. 12, Putin appealed to Abe to sign a peace treaty without prerequisites, but the Japanese didn't take up the offer due to the island dispute.
robson.seth@stripes.com Twitter: @SethRobson1