New commander takes over Marine Corps' premier overseas crisis response force
by
Matthew M. Burke
July 1, 2020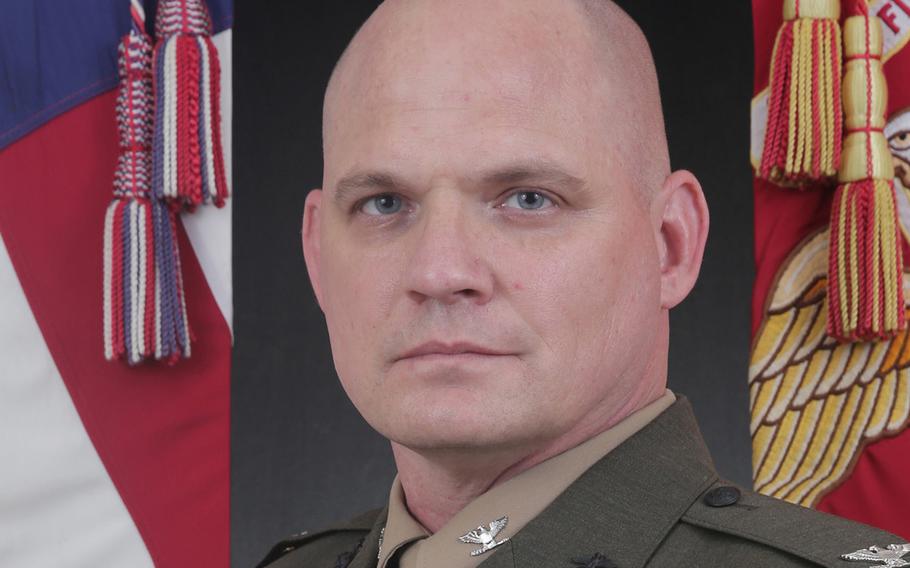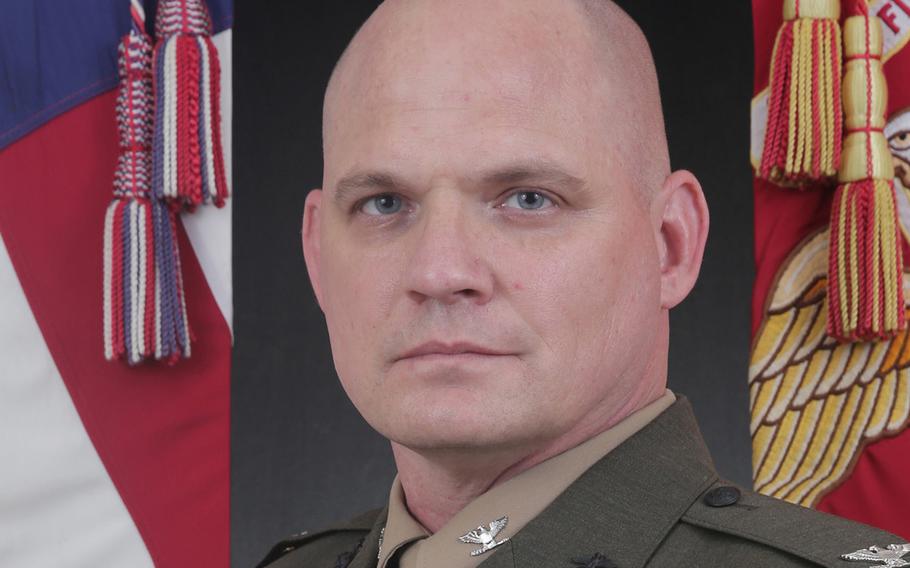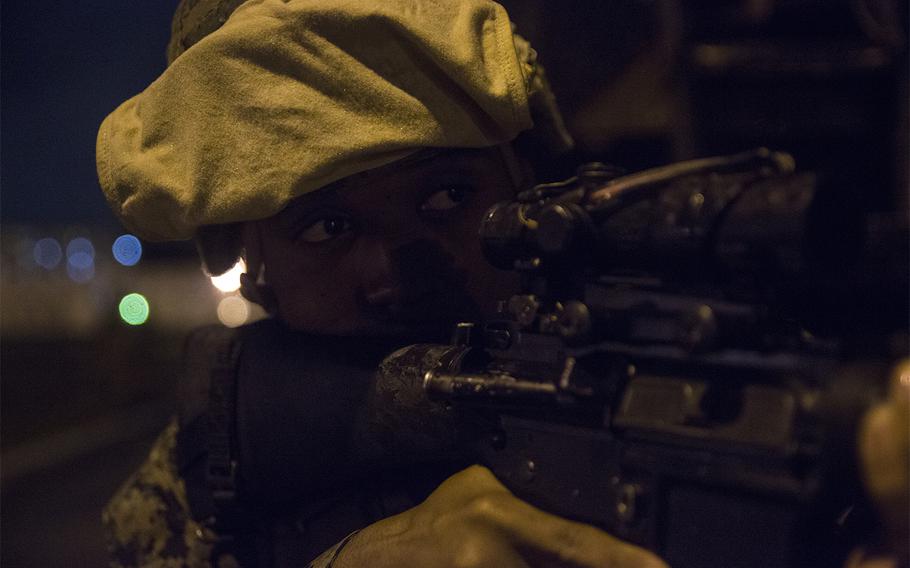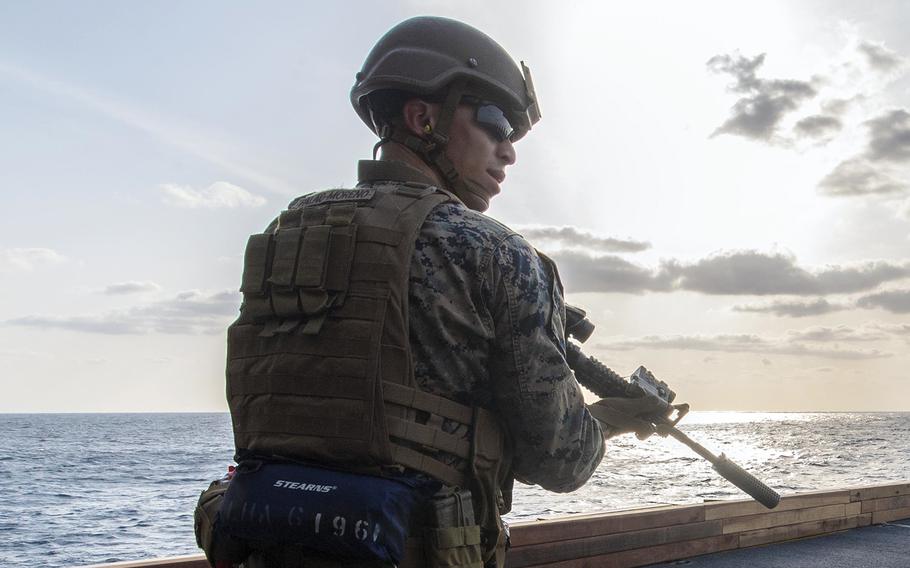 CAMP FOSTER, Okinawa — Command of the nation's only permanently forward deployed, seaborne quick reaction force is in the hands of a veteran of Iraq and Afghanistan with a career in light armored reconnaissance, the Marine Corps announced Monday.
Marine Col. Michael Nakonieczny, of Buena Park, Calif., took over the 31st Marine Expeditionary Unit from outgoing commander Col. Robert Brodie on June 25. The change of command took place privately at Camp Hansen to accommodate coronavirus prevention measures, according to the Marine statement.
"To the Marines of the 31st MEU, I have watched you with great enthusiasm and I am so eager to join your team," Nakonieczny said during the ceremony, according to the statement.
"Col. Brodie, I have watched you take it to the next level," he said. "I vow to you that I will do my best to exploit the initiative that you have set for this MEU, and I will love these Marines like my family."
The 31st MEU is composed of roughly 2,200 Marines and sailors operating off Navy ships from Amphibious Squadron 11, based in Sasebo, Japan. The unit is the premier crisis response element for the III Marine Expeditionary Force.
The unit is able to project power throughout the Indo-Pacific region, is "flexible and lethal," and ready to perform a wide range of military operations at a moment's notice, Brodie has said in past statements.
Brodie, a career F/A-18 Hornet pilot, leaves the 31st MEU after two years and four full-unit deployment cycles, which included bilateral training and exercises alongside Japanese, Thai, Filipino and Australian troops, the statement said.
In late 2018, the unit took part in relief operations in Guam and the Commonwealth of the Northern Mariana Islands in the wake of Typhoons Mangkhut and Yutu.
"We have done a lot of innovative things," Brodie said at the ceremony, according to the Marine statement. "I think it has prepared this MEU to respond to crises whether high-end or helping people out."
Nakonieczny comes to the 31st MEU from a position as director of concepts and plans for the Marine Corps Warfighting Laboratory, at Quantico, Va.
After graduating from the University of California at Davis and receiving his commission in 1997, Nakonieczny commanded various platoons and companies, deploying in 2001 to Frankfurt, Germany, with Company H, Marine Security Guard Battalion, a Marine biography states. He served there as the company's operations and later executive officer.
In 2004, he assumed command of Company A, 3rd Light Armored Reconnaissance Battalion, and deployed to Iraq, according to the biography. Nakonieczny also commanded the 1st Marine Division headquarters battalion and its 1st Light Armored Reconnaissance Battalion.
He served as executive officer of 1st Battalion, 1st Marines, and deputy director of J3 Afghanistan, U.S. Special Operations Command, his biography states. He has deployed several times with Marine expeditionary units.
Brodie will remain on Okinawa as the III MEF G-3, assistant chief of staff for operations, 31st MEU spokesman Capt. George McArthur wrote in an email Wednesday to Stars and Stripes.
burke.matt@stripes.com Twitter: @MatthewMBurke1