Navy warship uses a new high-energy laser to shoot down drone in mid-flight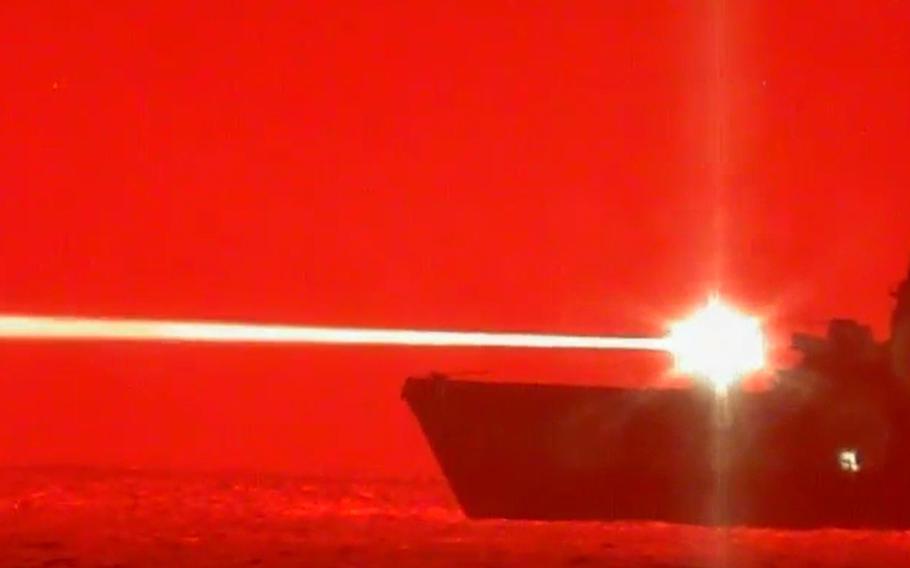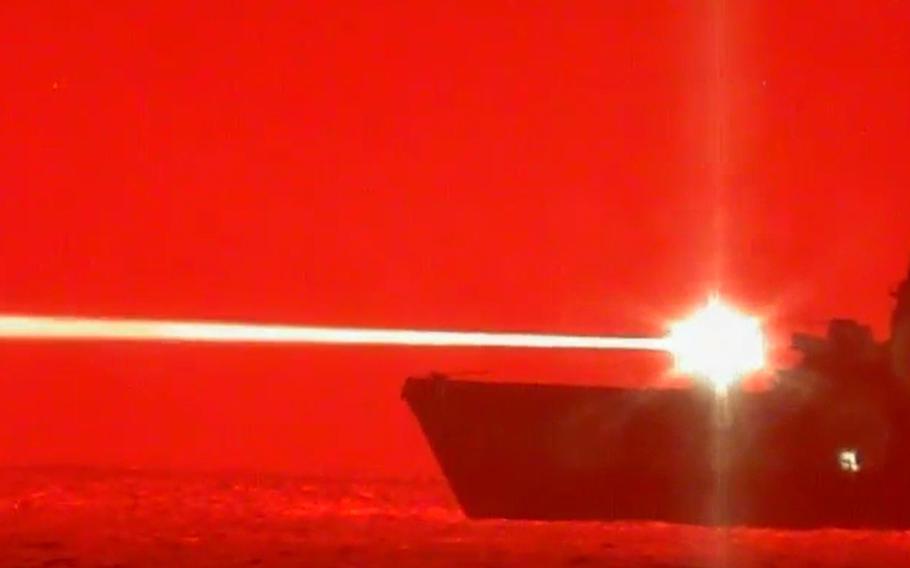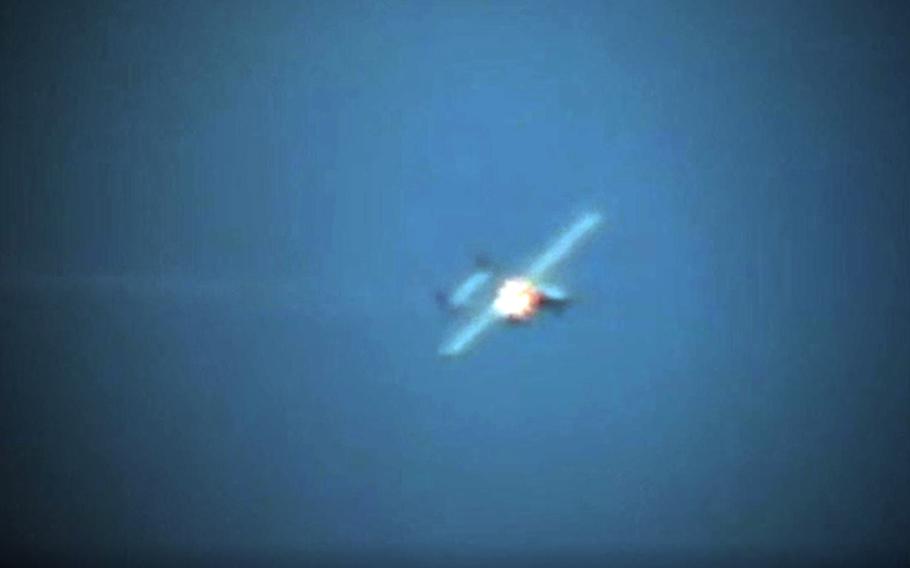 The USS Portland successfully disabled an unmanned aerial vehicle in mid-flight during the test of a new "high-energy laser weapon system" on May 16, according to U.S. Pacific Fleet.
Video footage released by the Navy on Friday shows the amphibious transport dock ship firing a Laser Weapon System Demonstrator, or LWSD, somewhere in the Pacific. A separate clip shows the drone being shot down.
The test marks the "first system-level implementation of a high-energy class solid-state laser," the statement said.
The technology allows the Portland to redefine war at sea for the Navy, said the ship's commander, Capt. Karrey Sanders.
"By conducting advanced at sea tests against [drones] and small crafts, we will gain valuable information on the capabilities of the [LWSD] against potential threats," Sanders said.
The test of the Northrop Grumman-developed weapon comes three months after a Chinese destroyer shot a weapons-grade laser at a U.S. Navy P-8A Poseidon patrol aircraft in a recent move that U.S. Pacific Fleet dubbed "unsafe and unprofessional."
The incident happened on Feb. 17 in the Philippine Sea about 380 miles west of Guam while the Poseidon crew was "operating in international airspace in accordance with international rules and regulations," a Navy statement said.
A sensor on the Poseidon detected the laser, which was invisible to the naked eye, according to the statement.
"Weapons-grade lasers could potentially cause serious harm to aircrew and mariners, as well as ship and aircraft systems," the statement said.
On March 19, a state-run newspaper in China said Beijing should consider using non-lethal lasers on U.S. Navy warships to discourage their transits through the South China Sea.
Chinese military expert Song Zhongping told Global Times that the use of electromagnetic weapons, such as low-energy laser devices, could "send a strong warning" by temporarily paralyzing weapon and control systems on U.S. ships — all done "without visible conflict."