Navy warship sails near Spratlys after US explicitly rejected Beijing's South China Sea claims
---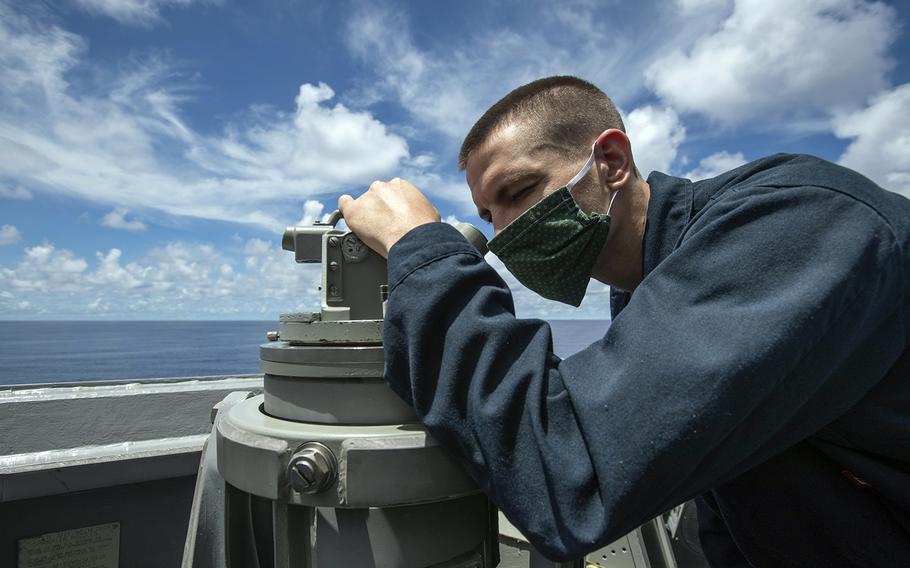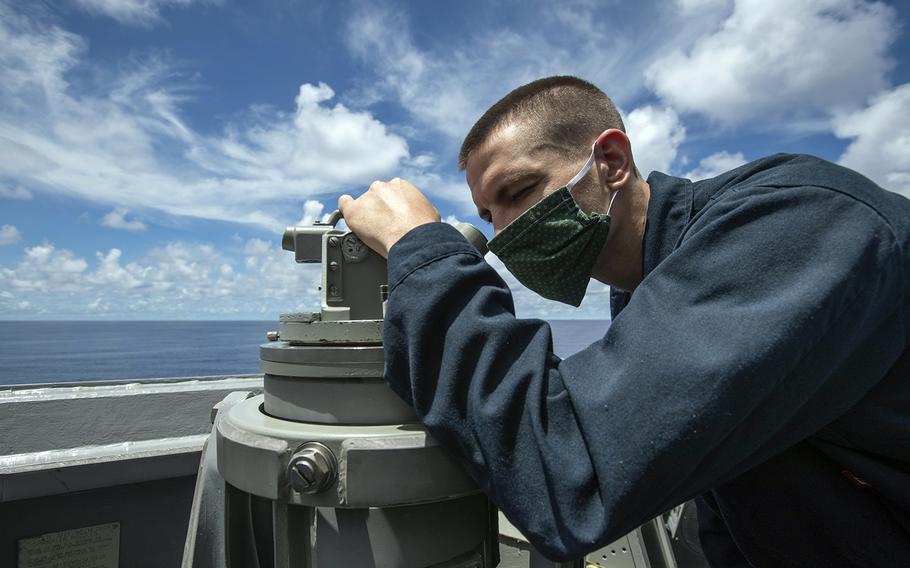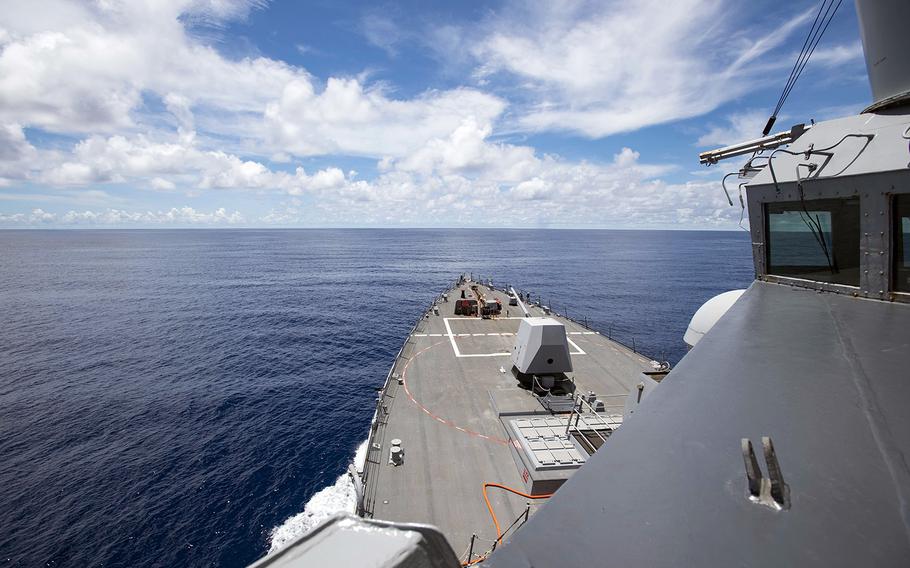 The Navy sent a guided-missile destroyer on a freedom-of-navigation operation in the South China Sea on Tuesday, a day after the United States officially rejected Beijing's claims there.
The USS Ralph Johnson, assigned to the 7th Fleet, sailed within 12 nautical miles of the Spratly Islands, according to a statement by the U.S. Pacific Fleet on Tuesday. The cluster of more than 100 islands and reefs comprise less than 3.1 square miles.
China, Vietnam and Taiwan claim to own all of the Spratlys. The Philippines, Malaysia and Brunei also lay claim to portions of them.
China has reclaimed land and built military infrastructure in the Spratlys since 2014, according to the Center for Strategic and International Studies Asia Maritime Transparency Initiative.
"This freedom of navigation operation upheld the rights, freedoms, and lawful uses of the sea, recognized in international law, by challenging restrictions on innocent passage imposed by China, Vietnam and Taiwan," the Navy statement said.
Though the U.S. has been conducting freedom-of-navigation exercises in the region for years, the Ralph Johnson's operation came after Secretary of State Mike Pompeo on Monday for the first time announced the official U.S. stance on China's claims and operations in the South China Sea.
"We are making clear: Beijing's claims to offshore resources across most of the South China Sea are completely unlawful, as is its campaign of bullying to control them," he said in his announcement.
Beijing has been "working to undermine the sovereign rights of other coastal states and deny them access to offshore resources – resources that belong to those states, not to China," assistant secretary of state David R. Stillwell said Tuesday to a virtual audience with the Center for Strategic and International Studies.
"Beijing wants dominion for itself," he said. "It wants to replace international law with rule by threats and coercion."
Beijing believes it has a historic right to the region, pointing to early maps China published that include a line that claims the South and East China Seas as its own. However, a United Nations panel in 2016, ruling in a case brought by the Philippines, rejected these claims.
In his statement, Pompeo said China has "offered no coherent legal basis" for these claims, which were first announced in 2009.
"The world will not allow Beijing to treat the South China Sea as its maritime empire," he said. "America stands with our Southeast Asian allies and partners in protecting their sovereign rights to offshore resources, consistent with their rights and obligations under international law."
---
---
---
---