Navy to let ousted captain of Yokosuka-based ship get 'honorable' retirement
By
slavine@pstripes.osd.mil Erik Slavin
January 8, 2012
---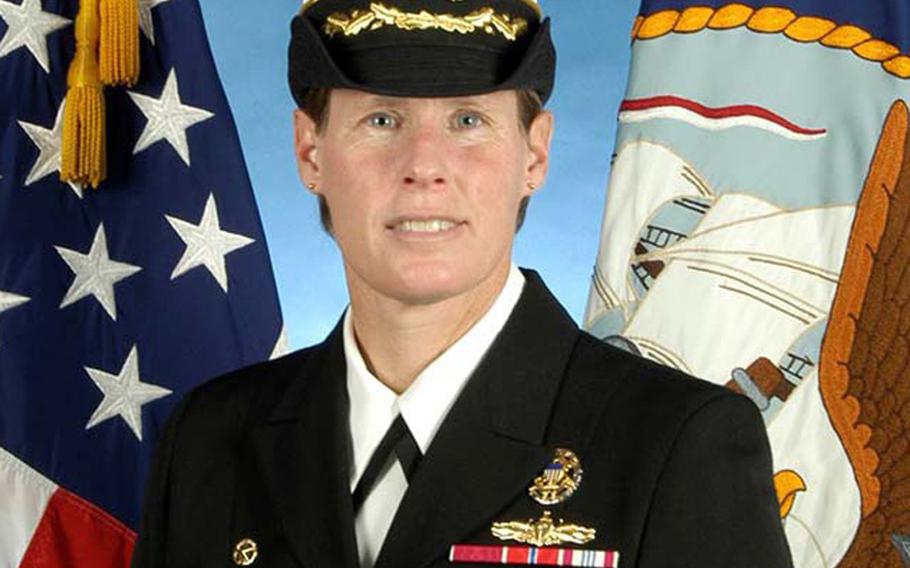 YOKOSUKA NAVAL BASE, Japan - A former ship captain fired from her post for "cruelty and maltreatment" of her subordinates will be allowed to leave the Navy with an 'honorable' retirement, officials said Saturday.
Capt. Holly Graf, who was removed from command of the Yokosuka-based guided-missile cruiser USS Cowpens in January 2010, will also retain her O-6 rank upon retirement, according to a statement from Juan Garcia, Secretary of the Navy for Manpower and Reserve Affairs.
Graf lost her command after an Inspector General report substantiated five claims leveled against her: breaches of ethics; use of her office for personal gain; dereliction of duty; and both verbal and physical assault.
The Inspector General investigation reported that Graf's abusive patterns stretched back at least as far as her tour as commander aboard the USS Winston Churchill in 2003.
"In making my determination, I thoroughly reviewed the matter, and weighed heavily material provided in the statements recorded during the initial investigation, the record of proceedings from the Board of Inquiry, and her performance over 26 years of naval service," Garcia stated.
Following her dismissal from USS Cowpens, Graf was transferred to the Navy Air and Missile Defense Command in Dahlgren, Va. She later faced a board of inquiry, which recommended that Graf be retired as a captain - a recommendation later approved by Garcia.
"Ultimately, Capt. Graf's conduct fell short of that expected of our commanding officers," Garcia stated. "As a result, her non-judicial punishment, early transfer from command and early retirement are warranted.
"However, I have also determined that her conduct did not rise to a level sufficient to warrant the characterization of her service as less than Honorable, especially when weighed against the totality of her service to the Navy."
Stars and Stripes reporter Chris Carroll contributed to this report.
---
---
---
---